Best Bulk SMS service provider in India?
SMS as we all are aware of stands for Short Messaging Service. Bulk SMS means sending SMS to a large group of people at the same time. It is done using a bulk SMS gateway. In this modern world full of digital innovations, Bulk SMS has become a trusted and easy platform for marketing. Businessmen can use Bulk SMS who wish to communicate with a wide audience. Whether it is a company, agency, NGO, Government organization, etc or anyone who have a large set of customers,  can avail the services of bulk SMS service providers. Fast2SMS is the best bulk SMS service provider in India.
---
Signup Now and start sending bulk SMS
---
Types of Bulk SMS
1. Transactional– These are the SMS used by companies/organizations who want to send informational and necessary messages to their clients. Examples are sending invoice bill messages, bank messages, OTP messages etc. This is both for DND and non DND numbers. Here you have to submit your documents like your personal Government ID proof issued by Central Government and Fast2SMS NDNC Letter with Seal & Signed on your company letterhead.
Example: Dear Customer
"Your order no is shipped via Amazon. Will soon update you with the tracking ID."
2. Quick transactional– It is the same as transactional message, only approval is necessary for sending data. Then the message is sent to both DND and non DND numbers. No editing is permitted after sending SMS. Fast2SMS has launched this unique and useful feature. It is comparatively a quicker way of sending bulk SMS.
3. Promotional– Companies used this for sending promotional messages to their customers. It is used for sales and  marketing. In this type, the messages are sent from 9 am to 9 pm and only to non DND numbers.
Example:Dear user
"Celebrate Holi with new styles from PANTALOONS Spring Collection. Check out our latest trends in clothing. Get Rs 500 gift voucher on shopping of 3500 at your favorite brand."
Every entrepreneur's main motive is to earn their customer's trust and loyalty. Bulk SMS can prove to be effective in this regard as it is a very cheap source than the other forms of advertising. A businessman invests his hard earned money on so many different forms of advertising campaigns. But only a few of them give results. In this regard, bulk marketing service is an effective tool and can lead to greater conversion rates. The service of Fast2SMS is cheaper and reliable.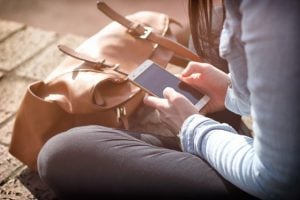 According to TRAI(Telecom Regulatory Authority of India),  mobile users in India have risen from 13.75 million to 1.16 billion. Source: NewIndianExpress
And out of which there are many who don't have an access to smartphones. Here the role of bulk SMS increases to a great extent. The main advantage of using bulk SMS service is that, it provides massive reach to consumers.
Research on the rise of mobile phone users in India
Forbes conducted some studies related to mobile users, these studies reveal some interesting facts about the nature of consumers and their behaviors. Some of its findings are:
91 percent of adults keep their smartphones within arm's reach.
9 out of 10 mobile searches lead to action. More than half lead to sales.
Brands using SMS successfully reach 95 percent of smartphone and non-smartphone users.
 People read 9o percent of messages within 3 minutes.
Mobile perform 4-5x better than online ads for key metrics such as brand favorability, awareness and purchase intent.
Source: Forbes
Isn't it interesting to know that mobiles act as a good source for your marketing campaign. Whether a startup or a large establishment each and every business is aimed at retention of its customers. Companies are spending huge amounts on marketing and promotional campaigns. Here bulk SMS proves as a short cut for increasing customer base and retention. Lastly these services are cheaper than the other services which require huge investment.
Best Bulk SMS service provider in India


Fast2SMS is a widely used site for bulk SMS, free SMS. It was launched in 21st July,2011. With its inception, it has received lot of appreciation and at present we have a database of 2 million registered happy users. Our motto is to make the messaging industry quite simple, affordable and user-friendly. It is the cheapest bulk SMS service provider in India. Here you will find unique features specially catering to the needs of the user. It is the most affordable bulk SMS provider in Bhopal.
Some awesome features of Fast2SMS:
Affordable SMS pricing – We value your hard earned money. We have plans starting from Rs. 10 onwards where you can register and start availing our services. If you have any kind of doubts or confusions you can test our service.
Simple and easy to use – True to its name, fast2sms provides a user-friendly platform which is specially designed for all. It is very easy to operate and  very convenient to use and work.
Multimedia file sharing – You can share multimedia files like jpg, png, pdf, csv, mp3 etc. All kinds of attachments are send easily.
QR code – This is a very unique and useful feature of fast2sms. A QR is a quick response code where you can save your contact details like name and number.
Quick transactional message – Fast2SMS offers its users a more beneficial route in addition to promotional and transactional routes. In this feature you can send pre approved SMS templates on both DND and non DND numbers, with your own customer ID. This is a very rare feature provided. Here you do not have to submit  documents.
Our main vision is to give our consumer maximum value and satisfaction. We believe in having full transparency and help to make your business a brand. We assure you to benefit with our service.
Without any delay visit Fast2SMS for getting exciting deals and offers.