How to send Multimedia SMS?
Multimedia SMS is another feature of Fast2SMS, with the help of multimedia SMS feature you can send any file below 15 MB of size. Like you can send document, image or mp3 etc.
How Multimedia SMS feature work in Fast2SMS?
User upload file, when file get loaded in Fast2SMS server then system provide a dynamic short link (which link to that uploaded file). Good thing about that short link is that for each SMS receiver, URL will be different.  Like for one receiver, short link will be http://f2sm.in/347ae and for 2nd receiver short link will be http://f2sm.in/157wd but both short link will point to same uploaded file.
How To Send Multimedia SMS?
Login in Fast2SMS
Select "Multimedia SMS" feature
Write SMS and attach file by clicking on "File" button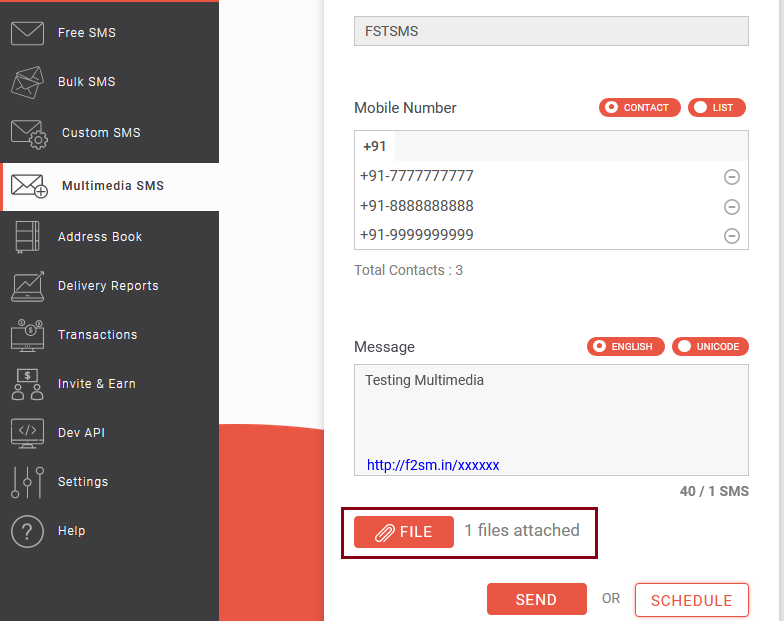 Note: You can attach multiple files, for all multiple attach file link will be one.
4. It will appear in the receiver's mobile phone as shown below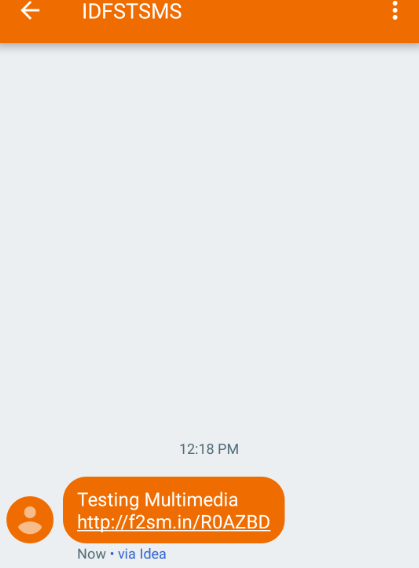 5. When they click on the link, a page will get open and there the link of the file is ready to be downloaded. Click on 'Get File'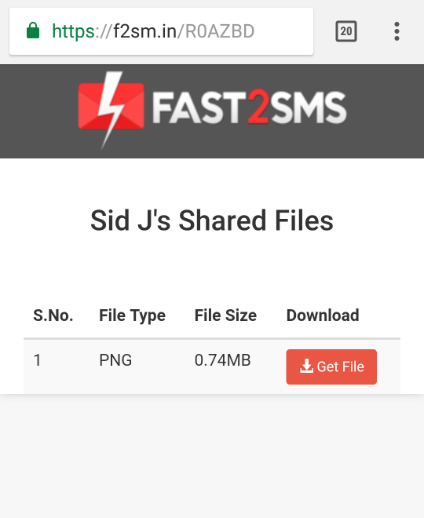 6. As soon as the receiver clicks on 'Get File', it turns green and begins to download. You can click on open to view the file.
Using Fast2SMS you can easily send multimedia file like jpg, png, mp3, etc. So signup now and start availing our bulk SMS service at an affordable price.