What is SMS Sender ID & How To Create?
SMS Sender ID is your unique 6 character name from which message is sent. For example, when you receive a SMS from bank then their name is mentioned like HDFBK, ATMSBI. Similarly, you can create your own or your business sender ID, so that your users/customer know you with unique name. Sender ID is widely used in Bulk SMS Service.
Example of Sender ID: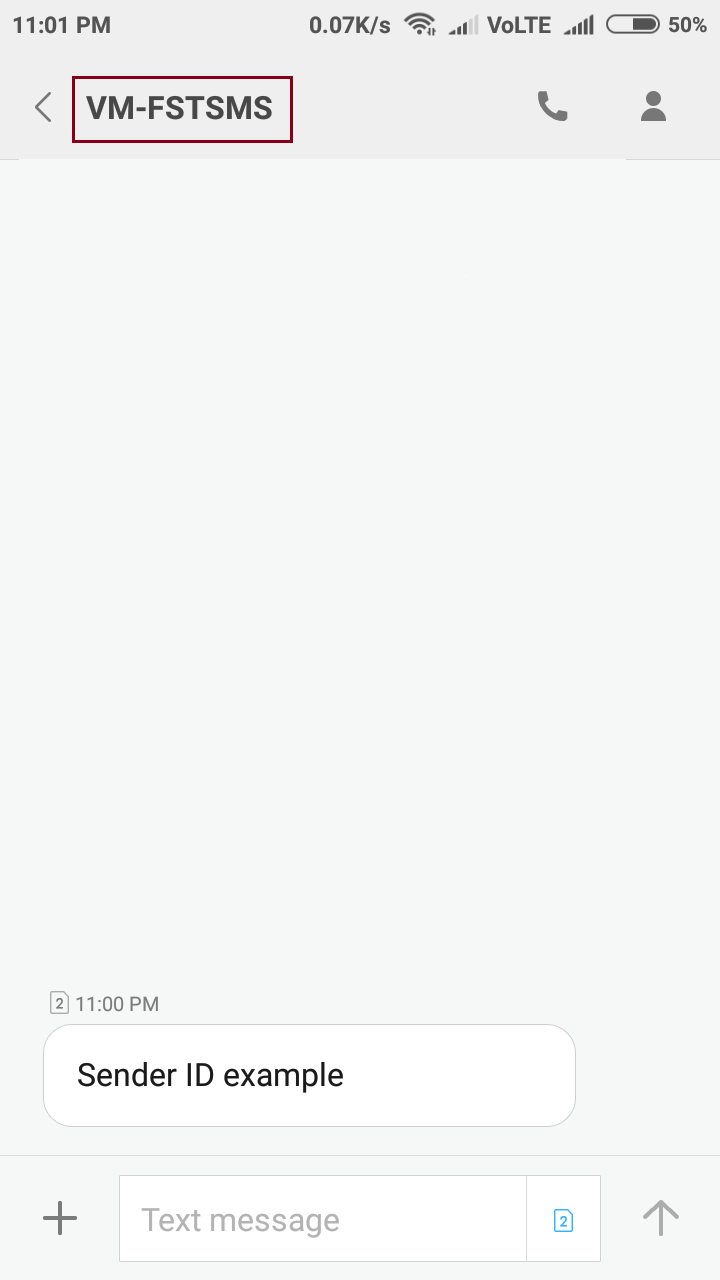 To create Sender ID, follow below steps:
1. Login in Fast2SMS
2. Click on Sender ID field
3. And then click on button "ADD NEW"

4. After selecting the tab, a dialog box will pop up. Press the 'I agree terms and conditions' button.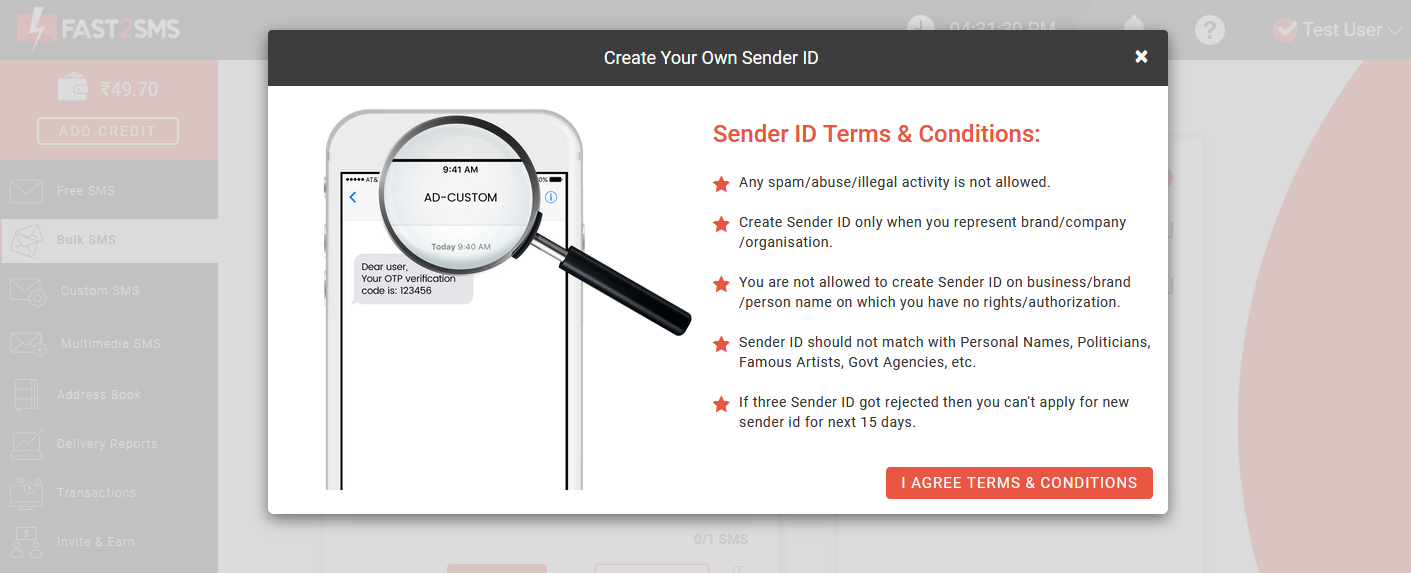 5. After clicking another dialog box will get opened asking for selecting a plan. You can choose according to your own preference. It is also mentioned here that Sender ID should be of maximum 6 characters not more than that. The team will approve your Sender ID and this process might take 48 hours. If your Sender ID is not approved then the money will be refunded. Select the plan which suits you and then press next.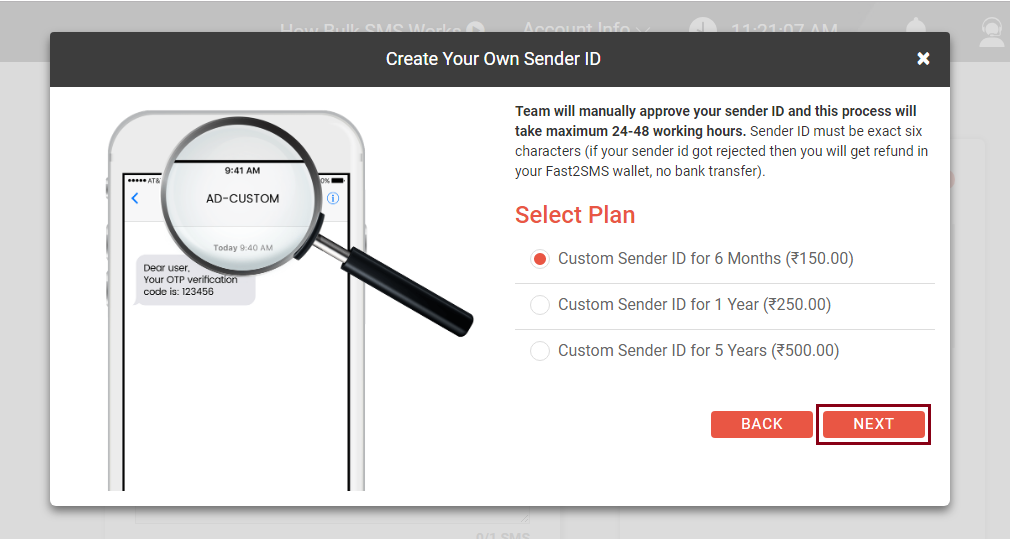 6. After this a dialog box will appear again asking for Sender ID name, company name, and sample SMS. Fill the details and then press the Submit button. Your Sender ID name should be related to your business/organization etc. Enter the details for which you want to create a Sender ID, and then after selecting the checkbox press the submit button.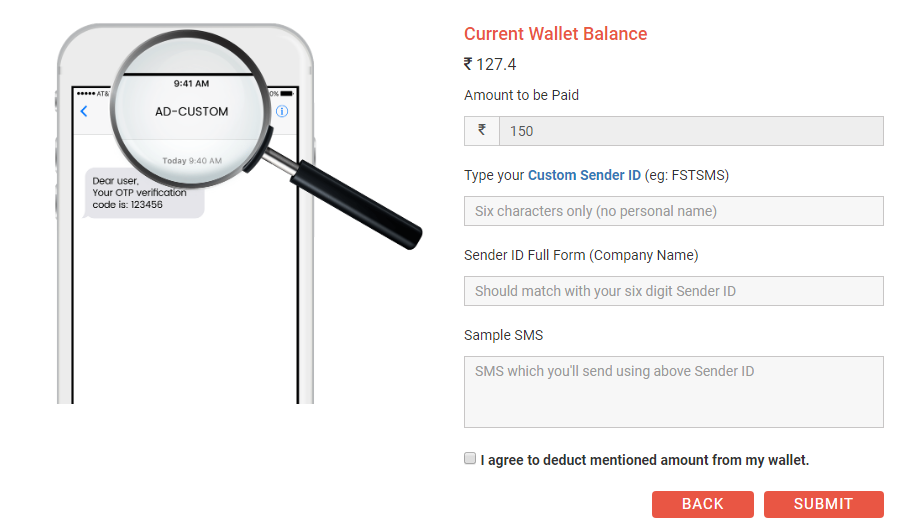 7. Here we have taken the example of St. Joseph's School. In the first heading Type your Custom Sender ID, you need to enter the credentials of your Custom Sender ID. Here we are entering SJSBPL, in the next heading we need to add the full form of the Sender ID. As you can see in the image below, we have entered the full form of SJSBPL as St. Joseph School, Bhopal. Next, we need to write the sample SMS. After adding the sample SMS, click on the checkbox and press the Submit button to proceed with creating Sender ID.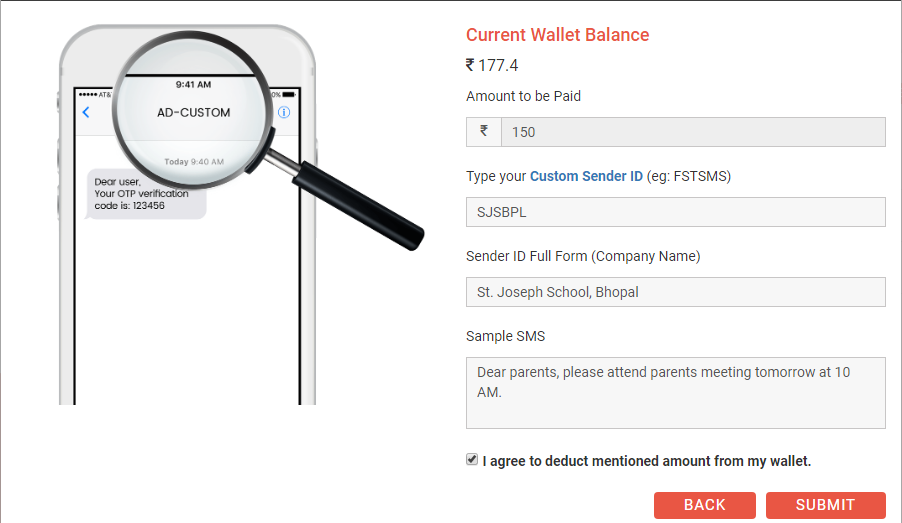 8. Now the following message will appear on your screen.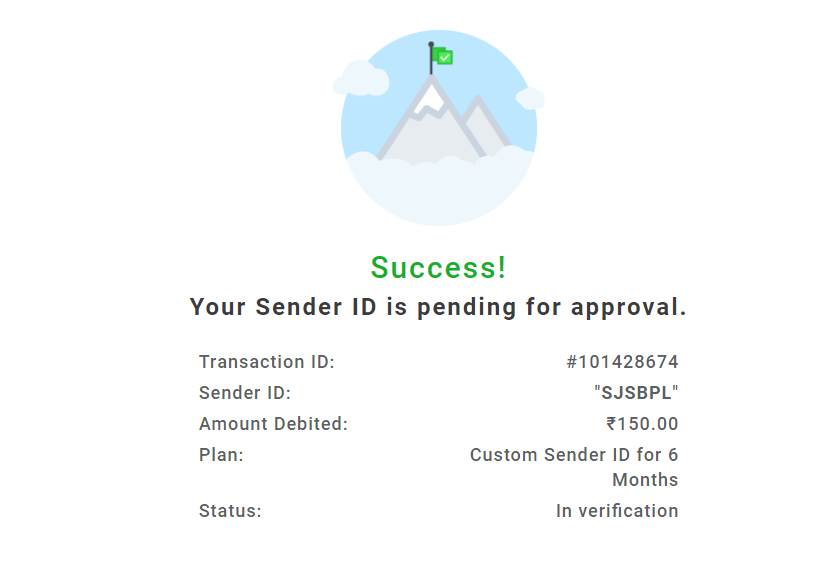 9. Next when the request for Sender ID is received by Fast2SMS team, a message will appear on your registered mobile number as follows. The approval might take 48 hours.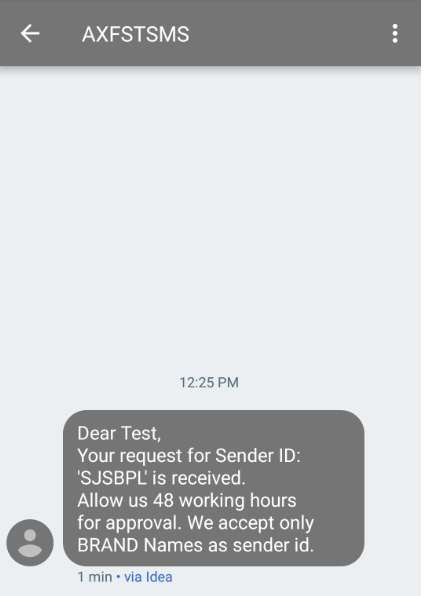 9. When the request gets approved it will be shown as below :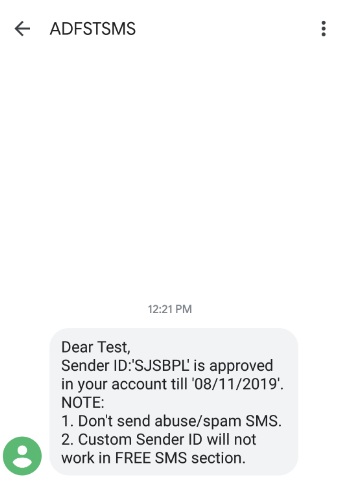 To renew Sender ID, follow below steps:
In Sender ID section click on "View All" button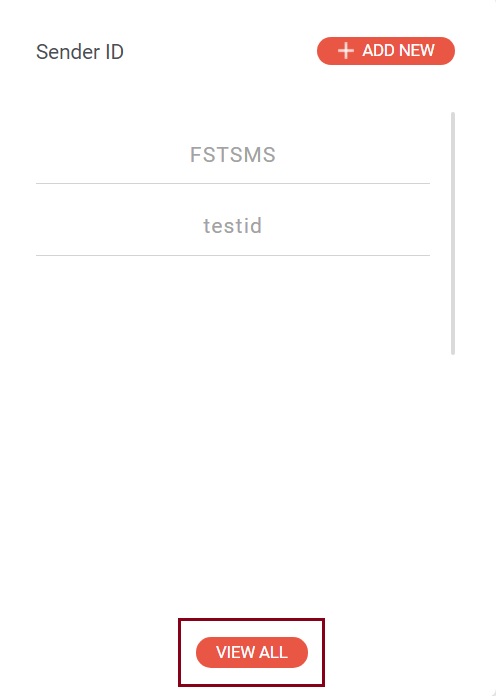 2. Select Sender ID which you want to renew and then click on "Renew" button