Why your SMS is not getting delivered?
In this article we will discuss the reasons that why your SMS  not getting delivered. You will get to know the main causes of why this happens and what to do next. So continue reading, it will resolve all your queries.

How to check delivery report?
Sometimes we think that our message is not sent but we forget to check the delivery report. So here is a quick process described for you all to check the delivery reports of the messages which you have sent.
1. Login to Fast2SMS.
2. Click on the delivery report option from the left side bar.
3. Here in this section all your messages which you have sent will be displayed. Click on that message whose delivery report you want to view. If the message is delivered a green colored circle will be shown. Receiver's number, status and delivery time will also be shown as you scroll down. It will look as shown below.
Delivery report of successfully sent message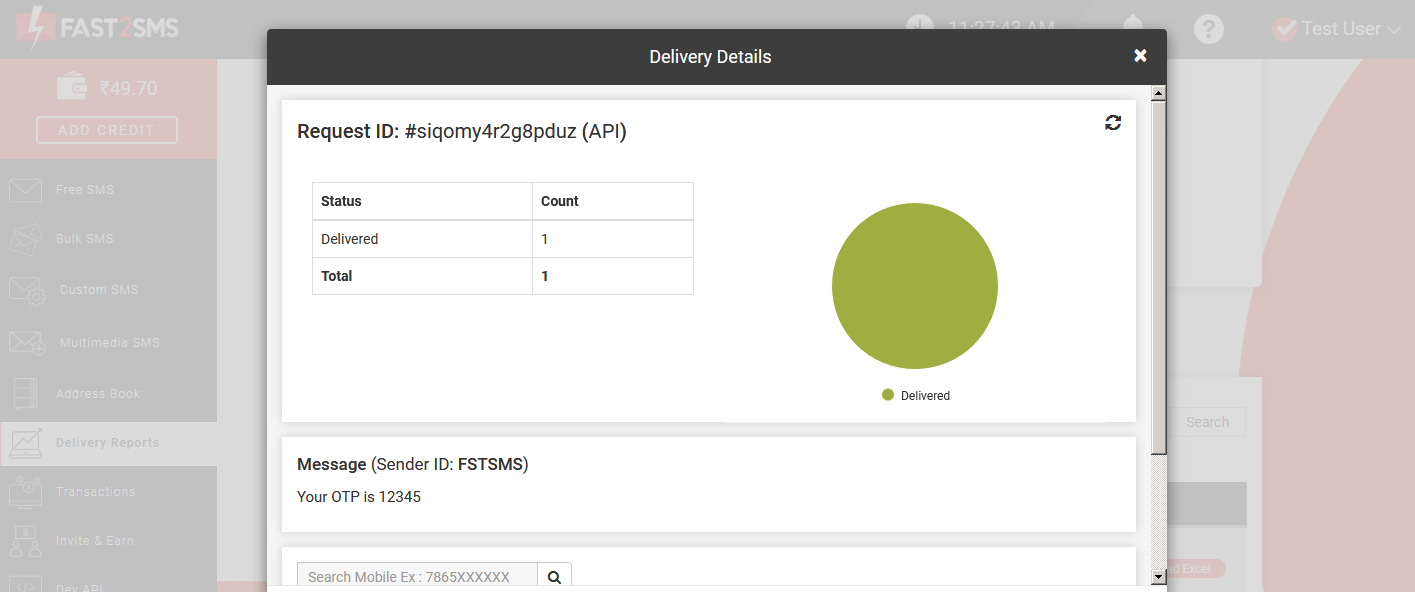 4. It might happen sometimes that the message does not reach the receiver and is declared failed. We will discuss the reasons in the later part of this article. If your message is failed then the delivery report will appear as follows
Delivery report of failed message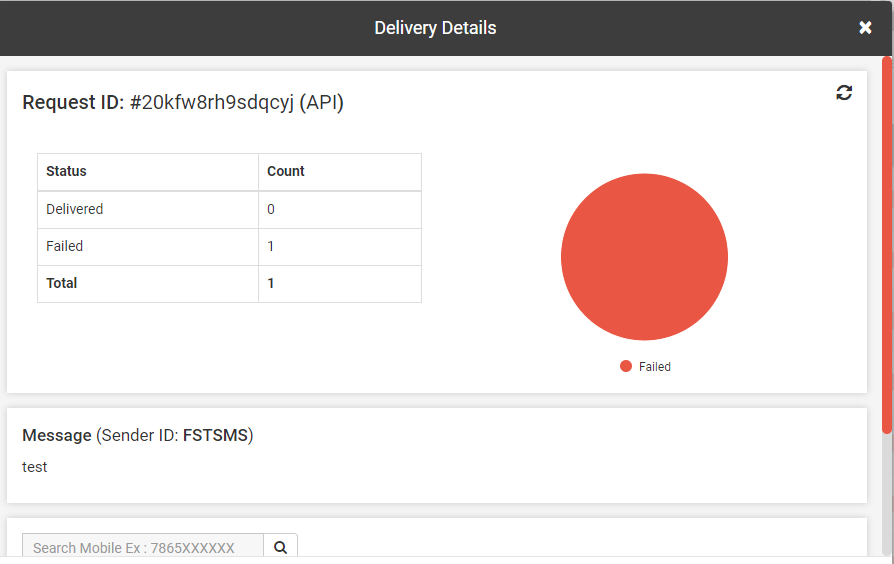 5. If the number in which the SMS is to be sent has activated DND(Do not disturb) then the promotional SMS will not get delivered to that number. We will not debit any charges if the SMS is sent to DND number.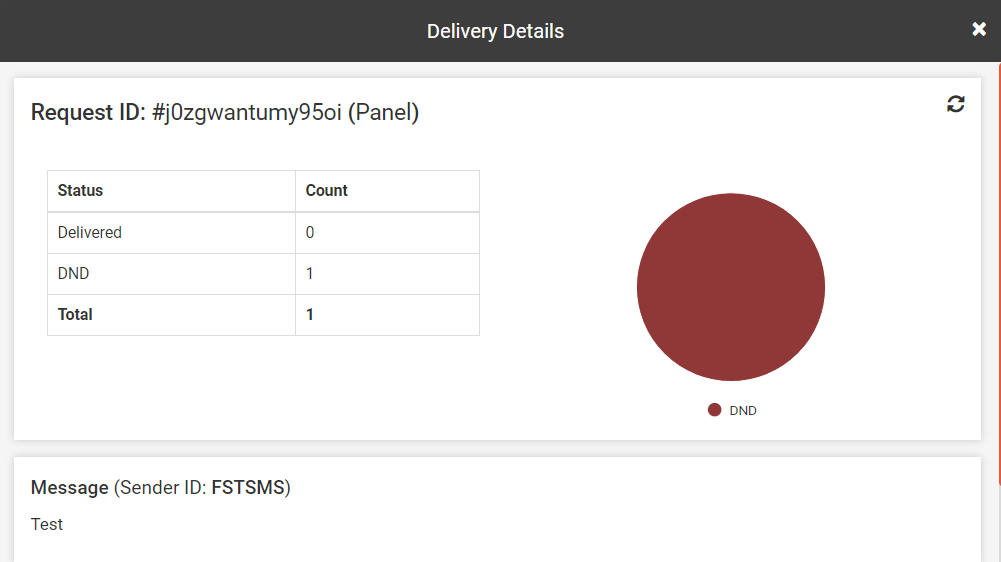 6. Sometimes our system evaluates the SMS and the status of the SMS is pending. It is yet to be sent. In this case the delivery report will show a blue colored circle.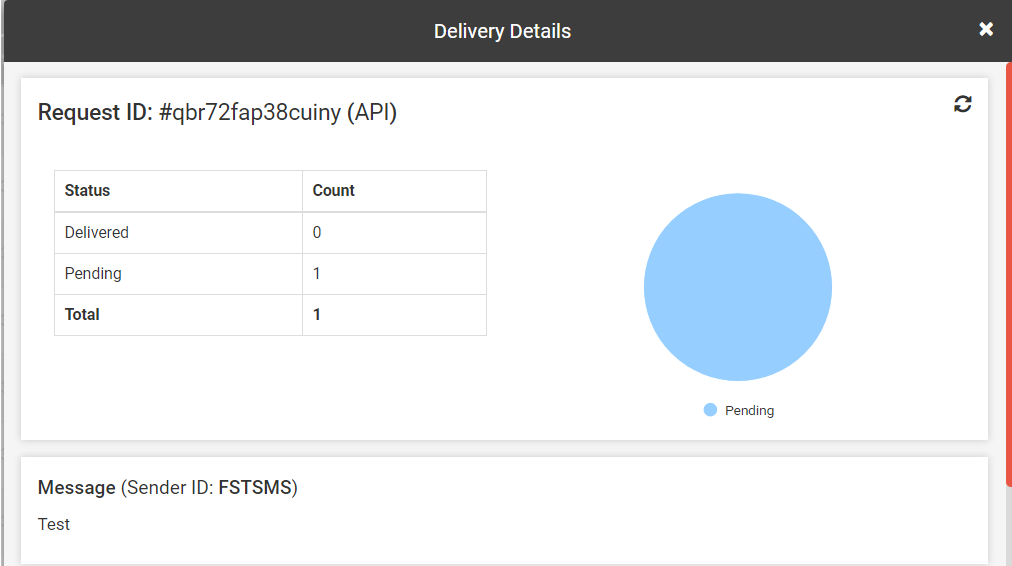 7. Your SMS has been sent to our operator and report of that delivery is still pending (Our system waiting for delivery report).
Note: It can be possible that receiver received SMS but report still pending (some time it take few minutes to generate report). The sent SMS will appear as a grey colored circle.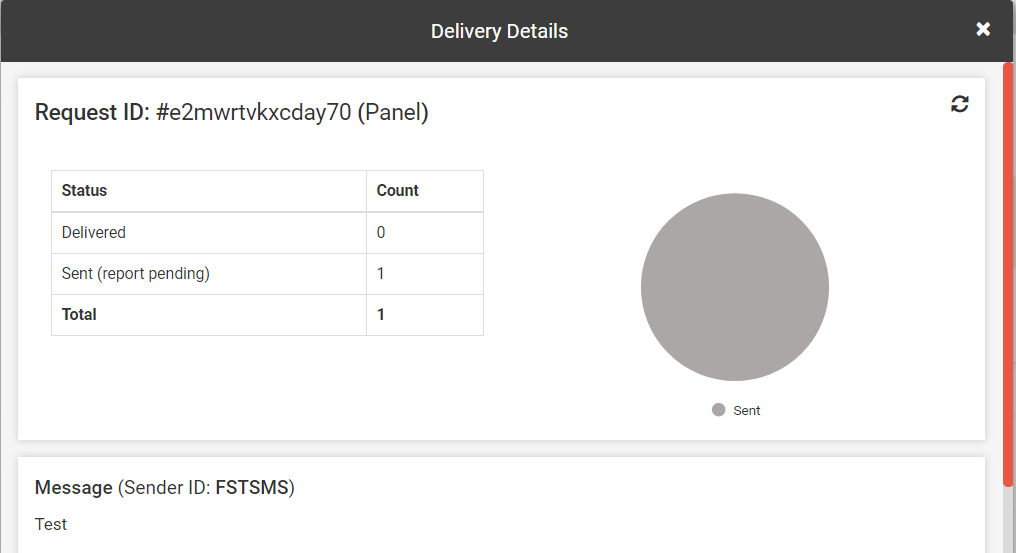 8. If receiver's mobile number is registered in "Fast2SMS do not disturb" then our system will show status as "blocked". Also, we will not deduct any credit for such number. The delivery report will display a red colored circle.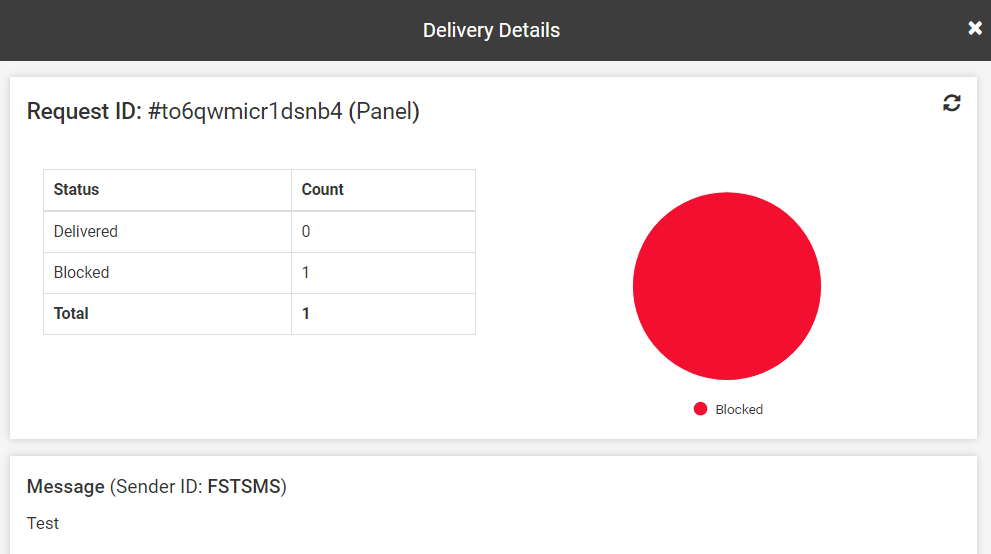 List of reasons why your SMS is not getting delivered
There are numerous reasons, why your SMS is not getting delivered. The reasons are:
1. Number not valid– Whenever you are sending SMS make sure that the number in which you are sending SMS is a valid number. Otherwise the message will not get sent.
So to avoid this problem, check the number after typing the message and make sure that the number is in use and valid.
2. Number not in network – Sometimes due to network connectivity issues the message is not sent immediately. But don't worry as soon as the network issue is sorted out, the message goes straight away in the inbox of the receiver. So just wait for the network problem to get resolved. It will be categorized as 'sent'. And as soon as the person  is in the network reach, it gets delivered automatically. If within the time frame of 12 hours it is sent then it is shown as delivered. Otherwise failed.
3. Promotional SMS (sending after 9 PM or before 9 AM) – It may happen that your message is not getting delivered because you are sending SMS in the wrong timings. The fixed time for sending promotional  SMS  to non DND numbers is after 9 AM and before 9 PM.
Note that if you are sending SMS after 9 pm, it will be automatically scheduled for the next day.
4. DND number (using promotional route) – The promotional SMS is only sent to non DND number. If you are sending promotional SMS to DND number then it will be rejected.
You can send SMS to DND number using the quick transactional route.This is a unique and useful feature introduced by Fast2SMS. The main benefit of using the quick transaction route is that you don't need to get document verification and approval, which is required in the transactional route. Just get the message approved by Fast2SMS team and you can then send the message to DND number also.
5. Operator down – This happens in rare case. It might be possible that our operator is down that is why the SMS is not getting delivered. But you don't need to worry as it happens very occasionally and is not usual. If by chance it happens, as soon as the operator's problem gets resolved, the SMS will be sent therein.
Following image and explanation will clear all your doubts regarding the delivery of SMS.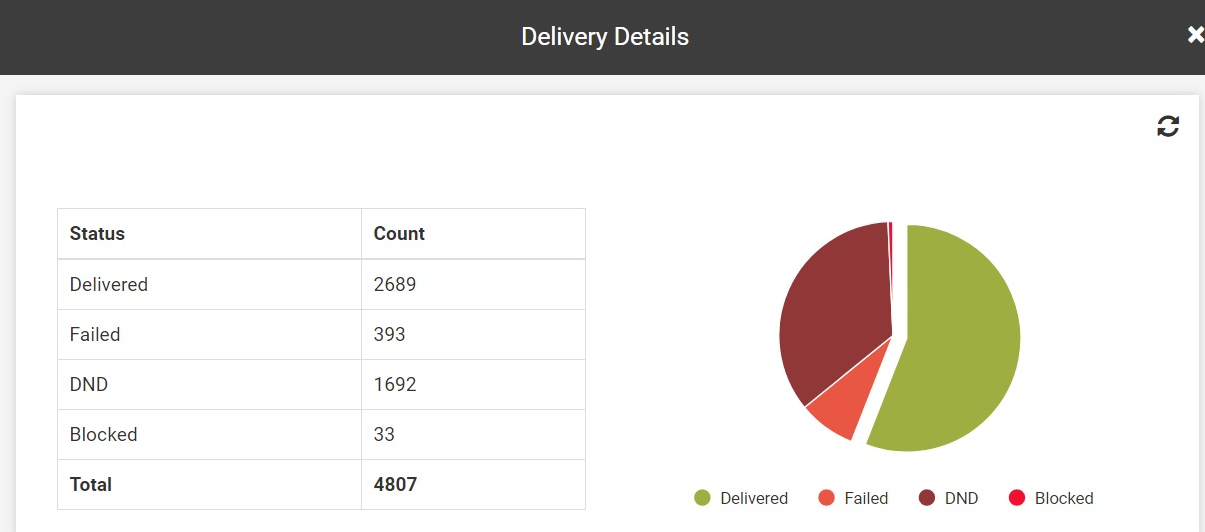 As it is shown in the above image, it is displaying the delivery status of the messages. The circle at the right side depicts the status of message.
Total – 4807 messages are sent by you
Delivered– 2689 messages are delivered. It is displayed as the green area in the circle.
Failed– 393 messages are failed. The SMS are failed to sent due to invalid number, network issues, sending  promotional SMS at wrong timings  etc.
DND – 1692 messages are not sent because that numbers have activated the Do Not Disturb( DND) mode. In the DND mode if you are sending promotional messages they will be discarded.
Blocked – 33 messages are blocked. This means that they have activated the service 'blocked'. It is a feature provided by Fast2SMS. In this feature if you don't want to receive the messages by our gateway, you can block by entering your number and clicking on block. Then the messages will not be sent to those numbers which have activated blocked.
Hope now you are aware of all the reasons why your SMS is not getting delivered and how to resolve this issue. Feel free to contact our support team for any doubts, clarifications and feedback. Do visit Fast2SMS for getting an affordable bulk SMS service.