How To Subscribe For Premium Membership?
Premium Membership is special feature of Fast2SMS, with the help of this feature users can hide their number. Which means if you have premium membership then receiver will not receive your number in SMS.
Note: By default premium membership feature is deactivated in all Fast2SMS account and we use this feature to avoid spam activity.
Steps To Activate Premium Membership in Your Fast2SMS Account:
Login in your Fast2SMS account
Click on "Settings"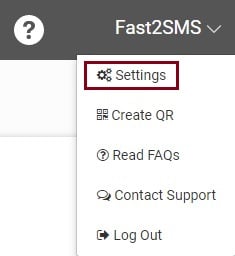 3. In "Personal Detail" section click on "Get Premium Membership"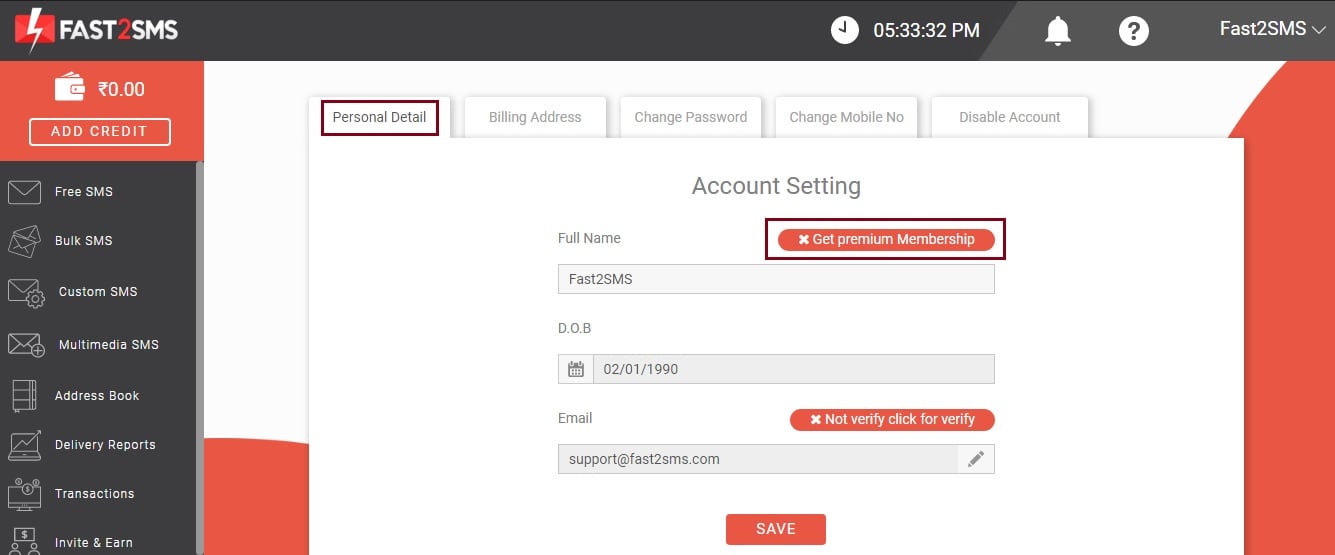 4.  As you press "Get Premium Membership", a dialog box will open up like the one shown below. Click on Yes, I want to subscribe button.
Note : Premium Membership feature is just to hide your mobile number, it doesn't mean that you will not be charged for Bulk SMS. Bulk SMS cost will be deducted as per your account plan and validity. Once Premium Membership is activated in your account, no refund will be provided.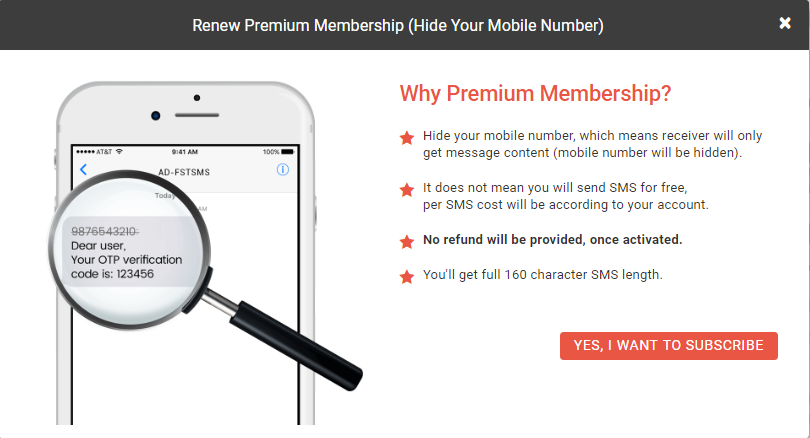 5. Details of the Premium Membership plans will be displayed. There are plans for 6 months, 1 year and 5 years. Choose your preference and then click on the Next button.

6. After pressing this button, next dialog box will appear. Click on the check box then select the Submit button. Validity for premium membership is 180 days and Rs. 100 will be deducted from your Fast2SMS wallet. You can also get Premium Membership for 1 year or 5 years.

Premium Membership details will appear in the Account Info tab as shown below. You can also renew it from here. Click on the Premium Membership Validity option to renew it.

Note: To Renew Premium Membership Subscription click on "Renew" link in account setting.