How Beauty Parlors can benefit from Bulk SMS Service?
The Beauty Industry in India is rising at an exponential rate. This industry has witnessed a tremendous growth in the last few years and is expected to reach more than $800 billion in the next five years due to the increasing beauty concerns among both men and women. Also, the growth of the beauty sector is more in India as compared to the European or US market. According to the recent studies, beauty is not only a booming industry in India but it is expected to triple its business revenue over the next 5 years. As the growth is rising, so is the competition. With over 10-12 new salons opening every week, it has become imperative to market your salon in such a way which helps your brand to stand out from the rest of the competitors and establish its presence in the market. Bulk SMS Service for Beauty Parlors is the most lucrative channel to advertise your salon business without investing a huge sum of money.

Why Bulk SMS Service is important for Beauty Parlors?
Running a Beauty Salon is not an easy task. It requires heavy investment of both time and money. As more and more beauty parlors are opening in every nook and corner, staying ahead of your competitors has become challenging. Bulk SMS Service for Beauty Industry is the most reliable, fastest, and convenient tool for Beauty Parlor business and can greatly help in increasing your conversion rates and converting your leads into loyal customers. SMS is the only channel which enables you to communicate with your target audience in a personalized manner without involving any intermediary. If you are a newly established salon, then Bulk SMS Service will prove as a budget-saver.
Case Study of Beauty Parlor using Bulk SMS Service
The owner of a famous Beauty Parlor in Nottingham, has incorporated SMS Marketing for their beauty business and achieved incredible success out of it. Jayne Mahal who is the owner of Health and Beauty Bar feels that Bulk SMS has considerably helped them in increasing the number of visitors in their salon. In addition to it, they were able to promote their beauty parlor service without incurring heavy marketing expenditure. Thus, it saved their time and money allowing them to build better connectivity with their potential clients and provide an efficient customer service.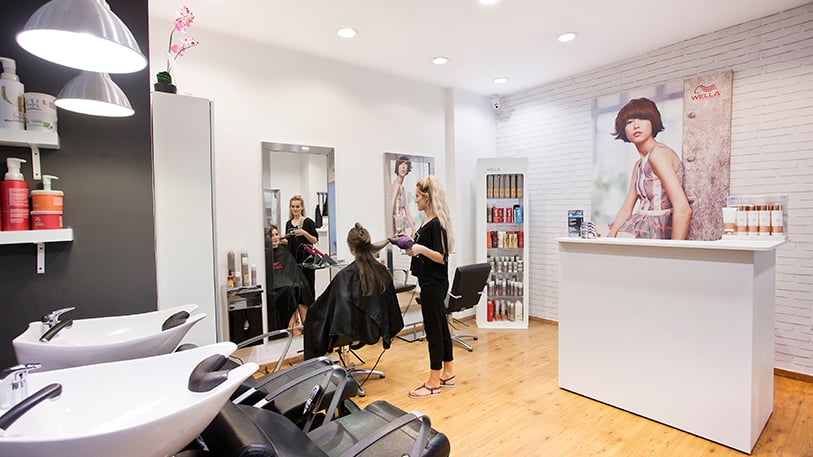 Ways in which Beauty Parlors can use Bulk SMS Service
1.  Send appointment reminders: Send appointment reminders to eliminate no-shows and remind the clients about their bookings. As message reaches just within a fraction of seconds, it works as the best channel to make your clients recall about their appointments so that they don't forget about it.
Example:
Dear Ruchi,
This is to remind you that your appointment at Sonia Beauty Parlor is scheduled for tomorrow at 12 PM. See you soon!
2. Send price lists as attachments with the SMS: Make your work more systematized and organized by including the price list of your services as an attachment with the message. Using the Bulk SMS Service of Fast2SMS, you can add files such as pdf, jpg, mp3, csv, etc. with the message text. It will give your clients all the required information regarding the pricing of the services in your beauty parlor thereby providing transparency and clarity in your service.
Example:
Dear Client
Please find our price list attached with this message. Hope to serve you soon.
3. Offer vouchers and discount coupons: Reward your loyal customers by gifting them special discount vouchers on their visit to your parlor. This gesture from your side will persuade your clients to visit your salon again. It is the best way to keep your clients coming back and build a long lasting relations with your clients.
Example:
Dear Client
Show this text message and get 30% off on our services at your next visit to our salon.
4. Thank you SMS after each visit: Don't forget to send thank you messages after each client's visit at your parlor. Though it appears insignificant but it can create a powerful impact of your brand and foster better relationship with your clients.
Example:
Dear Sukrati
Thanks for visiting us and choosing our service.
5. Send useful tips: Women love to take advice from beauticians. Sending tips on skin care, hair care will surely increase your customer database and take your Beauty Parlor business to the next level.
Example:
"Applying rose water on your skin can work as a cleanser to remove impurities from your skin and keep your skin glowing naturally."
6. Send greetings via SMS: Make the special day of your clients even more memorable by sending greetings and wishes to them. It will create a personalized connection and build mutually rewarding relations with your target group.
Example:
Dear Sanju
We wish you a very happy birthday. On your special day we offer you 25% off on all the manicure and pedicure services. Have a great day!
Choose the services of Fast2SMS and escalate your Beauty Parlor Business like never before. We are here to provide you the Best Bulk SMS Service for Beauty Parlors at the lowest cost. Our plans start with just Rs. 10, so if your SMS requirement is less then you don't need to invest heavy amount on purchasing SMS packages. Unlike other Bulk SMS Service Providers, we don't have any minimum purchase limit. Using this channel you can establish rapport with your clients and customers instantly. As people keep their mobiles with them all the time, connecting with them will become easy and effortless. Leverage this powerful tool of Bulk SMS and expand your parlor business like never before. We strive to ensure that you get quality driven services with utmost transparency. Register at Fast2SMS and communicate with your clients instantly.