Colleges and Universities have to regularly deal with conveying right information at the right time. The conventional methods of transmitting information like printed memos, mass emails are no longer relevant. Bulk SMS for College works as a great tool for conveying urgent information in the fastest way possible. Bulk SMS Service has numerous advantages over any other tool. With the help of this instrument information gets delivered in a fraction of seconds and that too in affordable prices.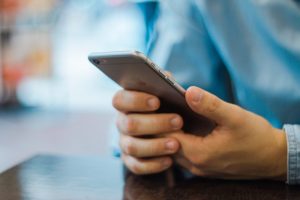 How to use Bulk SMS for College?
Send notifications – You can send notifications to your students regarding important events taking place in College. Bulk SMS can also be used to inform students about projects, assignments, test scores, etc. The main benefit of using bulk SMS service is that information can be shared to the whole class in one go. Hence it saves both time and effort.
Send attachments – With the help of Fast2SMS Multimedia SMS feature, you can now send notes, time table, syllabus, reading material via the attachment in different formats like pdf, jpg, zip, csv, etc.
Admission alerts – At the time of admission season, you can attract more students by running a promotional campaign via SMS. You can promote courses by sending short URL links, attaching images, sending brochures in the attachment. With this,you can easily track who has visited the link and read it.
Better management – You can plan and organize events by sending updates about event preparation to students, teachers, alumni, staff, parents, etc. This will lead to better coordination of the event as information is transferred instantly.
Bulk SMS for College Example
Dear Student
"This is to inform you that 2nd Semester classes will resume from 1st January 2018 and attendance is mandatory."
Dear Neha
"Kindly collect the 4th Semester marksheet from the institute between 10 AM to 5 PM."
Choose the bulk SMS services of Fast2SMS and connect with your students, parents, staff instantly. Fast2SMS offers a range of different plans and features. Bulk SMS for college and universities is emerging as a great tool to covey urgent information at the fastest pace. Select best bulk SMS service of Fast2SMS and make it easy to reach your target audience.