Bulk SMS Service for Advertising & Marketing Agencies
Advertising and marketing agencies have to regularly deal with promoting their products and services. Earlier they use to rely on traditional marketing tools like billboards, print adds, television adds, radio adds, etc. But now as we are transforming into a mobile world, the need to connect with customers at the most personalized level is emerging. Thus Bulk SMS Service for Advertising and Marketing agencies is rising rapidly as the best marketing tool. It is preferred by all kinds of industries who want to achieve phenomenal results and increase their outreach. Bulk SMS in India is replacing all other traditional marketing tools and has become the first choice to interact with our clients.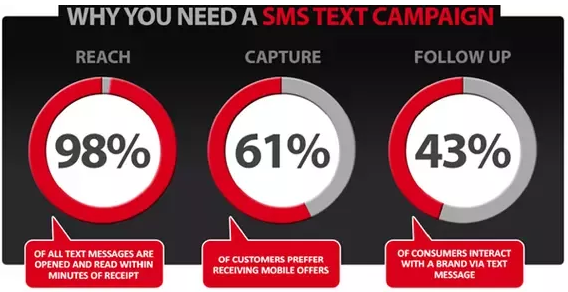 Bulk SMS is a latest and innovative tool which allows us to communicate with our prospective clients. Bulk SMS is the only tool which has the capacity to reach millions of customers in a single click. These days lot of advertising companies and marketing agencies are incorporating bulk SMS into their promotional campaigns. It is a sure shot way of reaching clients directly in the fastest way possible. As SMS is read a lot and its response rate is 98% this is the main reason why it is preferred by almost all kinds of business. It is the only marketing tool which offers a personalized touch to the customers and creates awareness of our brand.
Fast2SMS provides you with the best bulk SMS service. It has a unique platform which offers you numerous features and functionalities to communicate with your customers in a fraction of seconds. Expedite your business, increase your customer interaction, improve overall productivity using the quality driven services of Fast2SMS.
How will Bulk SMS help Advertising and Marketing Agencies?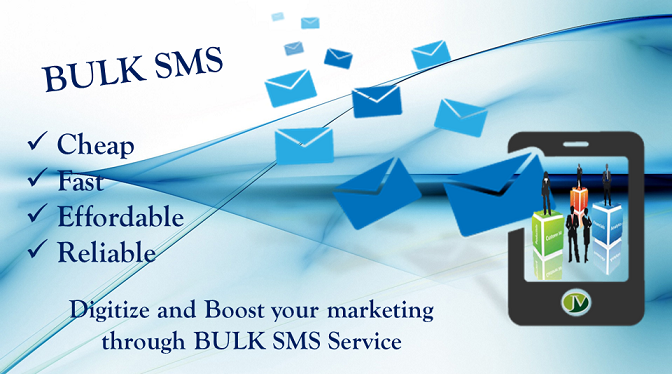 If you are running an advertising or marketing agency, then bulk SMS marketing will be a boon for you. Let's check how :
Value for money – Bulk SMS marketing is a cost effective way of promoting products and services. It is the only medium which is reasonable, affordable and provide value for money. Be it a small scale industry or a large multinational company, bulk SMS will equally benefit each kind of business. If you want maximum value for your investment then bulk SMS is an ideal choice.
Measure the effectiveness of campaigns – A noticeable benefit of incorporating bulk SMS into your marketing campaigns is that you can measure and monitor the results directly from your end. All this can be done by tracking the delivery report. Using the delivery report, you can get an overall review of the messages delivered. This way you can get an idea about the effectiveness of your campaigning.
Promote your brand – Enrich your customer's shopping experience by introducing special offers, discounts and deals, gift coupons in the SMS. Customers will feel more valued and it may also lead to more conversion rates. You can increase your brand awareness by offering gift cards to your potential clients. Gift cards, coupons are a powerful marketing tool which can elevate your brand and make it stand out from your competitors.
Fastest medium to reach clients – One of the fastest way to reach clients is using bulk SMS service. In today's busy world it has become quite difficult to engage and retain customers. Bulk SMS is the only tool which enables us to reach our clients instantly, in just a fraction of seconds.
Stand out from your competitors – To survive in today's world full of cut throat competition, it is vital to stand out and differentiate yourself from the competitors. SMS marketing proves to be a significant tool to reach large number of people in the quickest way possible. It can bring maximum results at minimum investment.
Example of Marketing SMS
Promotional SMS Example
Dear Customer
"Get 15% off on your first purchase when you sign up for mobile alerts!"
Dear Customer
"Hi John, we have a great sale at our retail store. Visit our Store or click this link www.link.com for more details."
Dear Customer
Pantaloons Mega Diwali Offer
"Buy 2 shirts get 50% off on the second. Offer valid till the stock lasts."
Transactional SMS Example
Dear Customer
"We have received payment of Rs. 1000 via net banking. Your order will be processed soon. Thanks for choosing us."
Dear Pooja
"Salary of Rs. 10,000 has been transferred in your bank account."
Sign up now at Fast2SMS and start using the bulk SMS services for advertising and marketing agencies. Fast2SMS offers you a robust platform for sending bulk SMS at an afforable rates. We offer the lowest SMS price in the whole market. Our plans and pricing are tailor made to suit your requirements. There are no hidden costs, fake delivery reports if you use our services. We believe in utmost transparency and ensure to provide you excellent quality services at the budget friendly prices.