Bulk SMS Service for Auto Industry & Dealerships
Automobile industry is witness a steady growth in the past few years. The changing behavior pattern of customers, longer lifespan of vehicles, consumer mobility and changing trends have a huge impact on the growth and future of this sector. As the per capital income is rising, so is the demand for automobiles. This industry is expected to grow at a fast pace in future and hence lot of competition is started occurring between the dealers. The main hurdle which the automotive sector has to face is increasing lead volumes and conversion rates. Thus there is a growing need to use such a medium which not only increase conversion rates but is affordable at the same time. Bulk SMS Service for Auto Industry and Dealerships can prove to be a very effective and reliable marketing tool to convey important information to prospective customers. Bulk SMS is an amazing tool to notify your customers about your brand and maintain a loyal set of clients.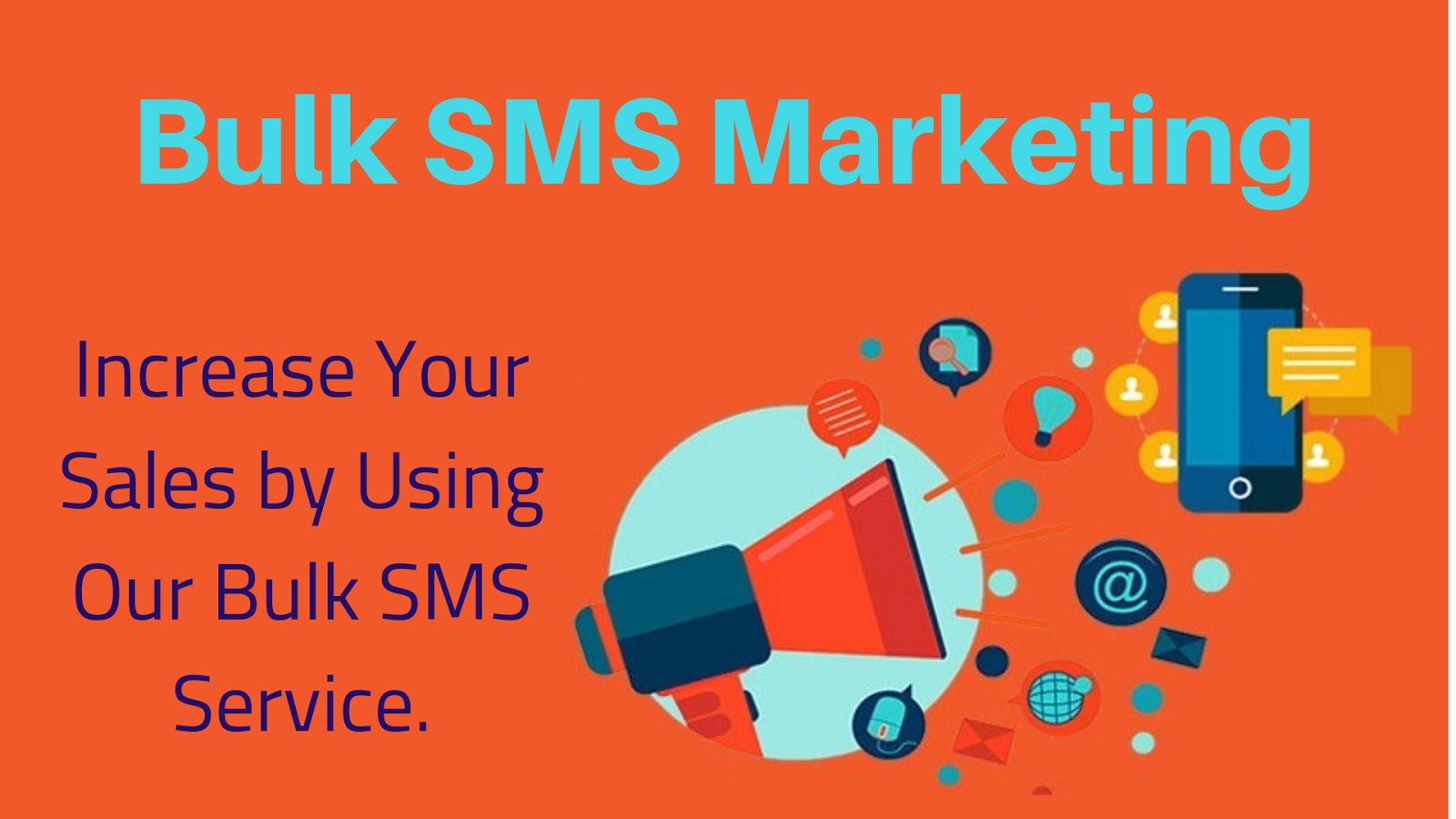 How Bulk SMS Services will benefit Auto Industry?
Showcase your brand – Instead of simply writing a text message related to new products launched, you can create more impact of your brand by including pictures with pricing in the form of attachments such as PDFs, spreadsheets and images as and when needed. As people get more inclined towards visual images, these kinds of SMS offers more value to your brand and grabs the attention of your customer. If you follow such kind of practice then your conversion rates will increase at a rapid speed.
After sales service – You can build a mutually rewarding relations with your clients and maintain a loyal set of customers by sending reminder SMS regarding after sale services such as vehicle service date, insurance reminder, registration date, warranty renewal and so on. This adds a personal touch and will elevate your brand from all other brands.
Completely affordable – Bulk SMS is the best means to promote your product and create brand recognition at very nominal rates. In comparison to other tools, bulk SMS is the best marketing tool catering all your needs. Since it has the highest open rate of 98%, it is widely implemented by every sector.
Announce new arrivals – In addition to marketing of your existing products, you can announce new product arrivals via SMS. This establishes a bond with your customers and at the same time it will also help to promote the product to your existing and prospective clients. Keeping your customers informed is a sure shot way to maintain healthy relations and create brand recognition.
Direct reach – As we know message reaches within seconds, it is the fastest mode of communicating with our clients. This has made it a powerful marketing tool as no other medium has this advantage. Also there is no dependency on the internet to view the SMS, thus Bulk SMS is compatible with every mobile device.
Offer discount and deals – You can make use of this excellent platform and offer gift coupons, discounts and deals to your privileged customers. This will encourage them to purchase or atleast visit the store. It is observed that the sale of automobiles increase during festivals. In the festive seasons, you can even announce a mega prize, this will add more weightage to your brand and its popularity will increase.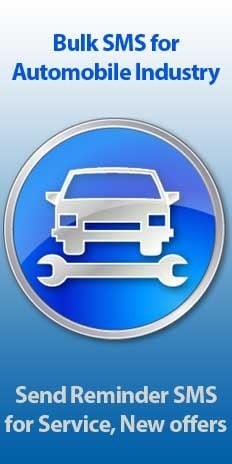 Example of Bulk SMS for Automobile Industry and dealership
Transactional SMS Example
Dear Customer
"Your Car is now ready for collection, please call at the service reception where your keys are waiting for you."
Dear Customer
"Thank you for servicing your car at RMJ Motors. We look forward to serve you again."
Promotional SMS Example
Dear Customer
"The all new xxxx car has been launched. Visit us to test drive the car now."
Dear Customer
"Exclusive deals and offers are available for our Premium Customers. Visit us for more details"
Bulk SMS Services should be deployed by every automobile industry to increase sales and generate more leads. If you use it effectively it will surely fetch you great results. Don't stop yourself to take the advantage of bulk SMS services. Make your customers amazed with speedy updates and help your business grow into a brand. Fast2SMS helps you increase customer value and market presence by offering bulk SMS at affordable rates with different features and functionalities. Fast2SMS is a famous bulk SMS provider in India which makes your customer service experience enriching by providing you a simple platform with instant delivery. Choose our bulk SMS services for Auto Industry and Dealerships and start connecting with your clients instantly.