Bulk SMS Service for Banks & Financial Services
In this mobile era where people use mobile phones more than anything else, SMS marketing has turned out as a viable option for reaching our customers. No matter what is the nature and size of business, it is widely incorporated by all sectors. It has improved customer interaction and has simplified the process of promoting a business. Bulk SMS Services for Banks and Financial services are highly beneficial as it helps to gain an edge over the market which is saturating at a very fast pace. Bulk SMS is a simple yet an effective economical tool which enables faster communication between clients. Using this tool banks can notify their customers regarding transactional information such as ATM withdrawals, account balance, payment reminders and much more. Banks and financial companies are using this tool to make their services customer friendly and build a mutually rewarding relations with their clients.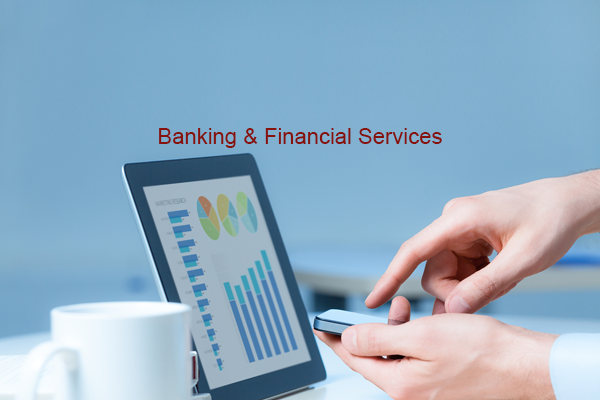 How Bulk SMS Services will help Banks and Financial Services?
Bulk SMS Services in Banks and Financial sector is very much required. Let us check how:
Sending text alerts – Now communicating with your clients has become very easy. You can send notifications instantly regarding account balance, withdrawals and deposits made, etc via an SMS. It is also very beneficial to the customers as they don't need to get their passbook updated to know the account balance and other details. As the transaction is done, SMS gets delivered instantly. This is a very convenient tool for both the banks as well as the clients.
Saves time – As the information straight away goes into the mobile phone there is no need to visit the banks. This saves our both our time and effort. You can even send your customers insurance policy details, loan approval status, payment reminders, mutual fund details, via an attachment with the SMS.
Inform your clients – Keep your clients well informed about the new policies launched, new schemes of their interest. Keep them updated regarding all the important information. You can even promote your products and services by including call to action. It fosters more involvement with the customer and helps in building healthy relation with clients.
Most direct channel – Bulk SMS is the only tool which can reach millions of clients within a fraction of seconds. It delivers information in the fastest way possible. Also bulk SMS is compatible with every mobile device so it can be send to those people as well who don't have access to internet. This makes it the perfect choice for banks and finance industry.
Cost -Effective – Bulk SMS Marketing is an affordable and reasonable form of marketing. You don't have to spare large sum of money in order to build a successful SMS campaign. With Fast2SMS, you can start sending bulk SMS with just Rs. 10 onwards. As if offers a budget friendly medium of communication, it is preferred by lot of industries and enterprises.
Reduce errors – Calling customers for every small detail is not needed as most of the issues can be resolved via an SMS. It also helps in minimizing errors as most of the work is on automation.
Better relations with customer – Relations with customers will improve if we are sending thank you note after every transaction, informing them about the schemes offered by them and sending messages on special occasions like festivals, birthdays, etc. All these small acts will create a huge impact on our relations with clients and promote brand loyalty.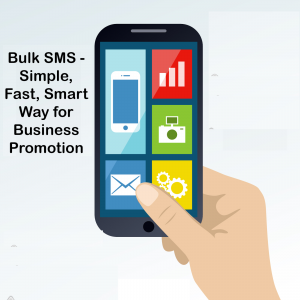 Example of SMS for Banks and Financial Services
Transactional SMS Examples
Dear Customer
"Your current balance for account number 1453000xxxx2432 is Rs. 10,000."
Dear Customer
"Your account number 225600xxxx2555 is credited with Rs. 2000 by clearing cheque number 70789."
Dear Customer
"Your account risks being overdrawn. Your current balance is Rs. 500. Please deposit more money to continue using your card without additional fees."
Promotional SMS Examples
Dear Customer
"New loan scheme is starting on 20th December, 2018. Check out its attractive features on our site or call us on 9999999999 to know more details."
Dear Customer
"State Bank of India is offering personal loans with 0% interest rates to its customers. Call us at 8888888888 to know the terms and conditions."
Banks and Financial Institutions have brought a major transformation and improved customer satisfaction by providing all monetary services under one roof. This positive change is beneficial for both customers and the banking industry. Now the delivery of information has become quite easy and has lessen the burden of bank employees. Information is available just at the click of a button. Bulk SMS Services for Banks and Financial Institutions has proved to be very effective. Sign up now at Fast2SMS and start using excellent quality services at affordable prices.