Bulk SMS Service For Healthcare Providers
The healthcare industry plays a vital role in the society. It requires immediate communication between the provider and the patient. Bulk SMS Service for Healthcare Providers is the best medium to promote the healthcare business and convey required information to others. You can use bulk SMS to send medical and health related alerts to patients, doctors, staff for payment reminder, medical prescription, reports, etc.  The healthcare industry is growing at a very fast pace. To meet the needs of this industry, it is vital to have such kind of a medium that is not only affordable but disseminates information in the fastest way possible. SMS Marketing is the best medium for conveying important information delivered at the speed of light. Health care sectors like hospitals, clinics, etc can market their brand using bulk SMS. It is used for conveying important information and even promoting a brand or service.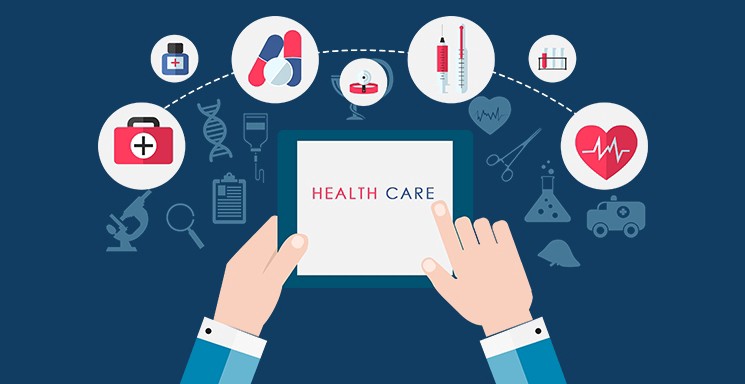 How Bulk SMS Service is useful for Healthcare Providers?
Send appointment updates – You can send automated SMS regarding the date, time of appointments to your patients so that they don't forget their appointment dates. If there is a change in the schedule, that also can be conveyed easily in a hassle free way. You can make it even more streamlined by sending a code to all those who have taken appointment. And when they visit the hospital they can show the code to the counter and accordingly they will proceeded further with the check-ups.
Send medical reports – Using the multimedia SMS feature in Fast2SMS, you can now send medical reports, diet plans, etc as an attachment with the SMS. This saves the patient's name as they don't have to stand in long queues to collect the report. You can send the report directly to their mobiles.
Promote your brand – You can send offers, discounts, deals in your SMS campaigns. Suppose you have a pharmaceutical company, you can easily send discounts on medicines, health care products in the SMS. Similarly you can promote your health camp and build interest in the consumer's mind by sending attractive discounts, offers via SMS.
Manage visitors – You can send hospital visitor passes to patient's family via an SMS. This will help you in keeping a check on the number of visitors in a particular time and will foster better administration.
Staff communication – Now communicating and informing staff regarding important updates is very easy. Instead of calling for every little information, you can simply send message updating about new registrations, OT waiting time, medical prescription details, fee payment, etc.
Payment reminders – Bulk SMS is used for sending payment reminders as well. You can send the message regarding the hospital charges, consultation fees, service charges, medicine bills and other details via an SMS.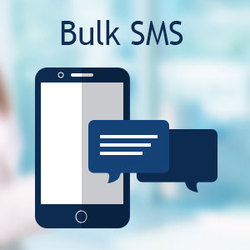 Bulk SMS Example for a Healthcare Provider
Transactional SMS Example
Dear ABC
"This is to remind you that you have an appointment fixed at Dr Neeta's clinic at 6 PM. Please arrive on time."
Dear XYZ
"Your lab tests have just come in. Please login to your patient account at our website and check the reports. We wish you the best of health."
Promotional SMS Example
Dear ABC
"We are happy to announce that we have launched a new brand of Protein Shakes available at our stores. Do visit us for exciting offers and discounts."
Dear XYZ
"We have opened a new clinic at Arera Colony, Bhopal. Do visit us."
Text messaging is the only tool which can reach the patients at the most personalized level and inform them about every little detail. Bulk SMS Service is very beneficial for healthcare providers like hospitals, clinics, doctors, physiotherapists, dentists, dietitians, etc. As it is time consuming to call every patient and keep them informed, bulk SMS is the best choice to reach out to our target and inform them. Integrating bulk SMS in your medical and healthcare field will foster immediate communication with your patients. These days SMS marketing is also a widely used tool to promote a brand and advertise a service. When used and incorporated properly it will surely generate word of mouth publicity of your brand and more conversion rates. SMS having 98% open rate and highest readability has become an ideal choice for health care providers. Choose the services of Fast2SMS and scale up your business. Our affordable prices, easy user interface and instant delivery will make it easy for you to send bulk SMS. Sign up now.