Bulk SMS Service for Travel and Tourism
Travel and Tourism has a widespread potential in India. India is a birthplace of major cultures and religions and hence has a rich historical heritage. Tourism industry is witnessing a huge growth and today India is the preferred destination for both overseas and domestic travelers. As this industry has to deal with lot of customers on a regular basis, adopting some kind of marketing method is very essential. Bulk SMS Service for Travel and Tourism is the perfect tool for marketing and advertising this industry and ensuring smooth travel experience. Bulk SMS is the dissemination of information to large number of people in a single click. It is the fastest medium of conveying information about alerts, quick updates, tour package details and many more things. With an unparalleled open rate of 98%, SMS marketing is the most preferred tool among every industry. The tourism industry has to deal with lot of uncertainty as travel plans can be changed at the last minute. Thus implementing bulk SMS service relieves you from the tension of updating the clients about the details. Let us check some more benefits of incorporating bulk SMS marketing for travel and tourism industry.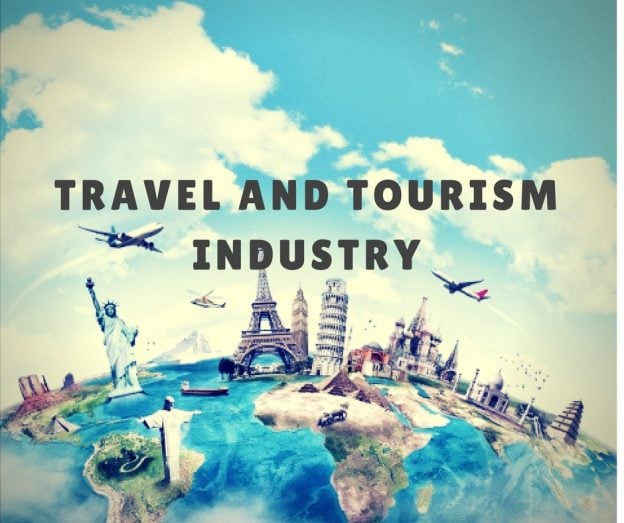 Benefits of Bulk SMS Service for Travel and Tourism Industry
Send instant updates – When you are running a travel agency or are in the travel and tourism business, timely updating the clients is very important. You can send instant notifications regarding flight cancellations due to bad weather, flight time delay and other updates. Bulk SMS is the fastest and the most direct channel of communicating with our clients.
Send offers via SMS – In a service industry like tours and travel, maintaining effective communication with customers is very important. With the help of SMS marketing retaining existing clients and attracting new clients has become a lot easier. You can build a good reputation of your brand by sending some enticing discount offers, beautiful and creative brochures with captivating images and many other things. Give a URL link of these discounts, offers at the end of the SMS.
Guide your clients – Make the travelling experience of your clients memorable by sending them road maps, location updates, weather forecasts and travel tips using the multimedia SMS feature in Fast2SMS. This will give a recognition to your brand and lead to better customer engagement.
Booking Confirmation SMS – When a customer has booked any of your services, you can send a confirmation SMS informing them about the details. Customers also feel relaxed knowing they have a record of the ticket confirmation which can be used for future reference if needed.
Send a safe journey SMS – A simple message of wishing your customers a safe and happy journey can work wonders. It is the best way to get connected with clients and establish a strong bond with them.
Bulk SMS Service for Travel and Tourism Example
Transactional SMS Example
Dear Customer
"Your train ticket booking has been confirmed. Train number: 6788, Coach: A, Seat numbers 22, 23."
Dear Customer
"Your flight ticket has been cancelled due to fog. Refund amount will be transferred in your bank account within 8 hours."
Promotional SMS Example
Dear Customer
"Get special BIG Discounts by booking a ticket before 25th December. Hurry up. Offer valid for a limited time."
Dear Customer
"Winter Holidays Offer: Upto 40% off on South East travel packages. For details visit our website."
Tourism and Travel Industry is a lucrative industry which has huge potential in the coming years. Avail the best bulk SMS services of Fast2SMS and communicate news, alerts, updates to your clients instantly. Fast2SMS is a leading bulk SMS provider company in India. Having its market presence since 2011, our main goal is to provide quality services at affordable prices and give you a simple platform of instant delivery. Take the services of Fast2SMS and boost the sales of your travel and tourism industry. We have numerous exciting features which will help you to connect with your customer in a personalized way engaging them at the same time. The tourism industry is flourishing continuously and with the coming years it is surely going to be the fastest growing sector in India. Hence adopting a Bulk SMS Service for Travel and Tourism will greatly help in the growth and expansion of this industry.