Bulk SMS Service Provider In Ahmedabad, Gujarat
As 90% of text messages are read within 3 minutes of delivery, Bulk SMS Service in Ahmedabad is getting quite famous for staying connected with clients. Ahmedabad is the largest city in the Indian state Gujarat. It is a famous industrial hub in India. It is the largest producer of cotton and has second oldest stock exchange of India. Most of the population in Ahmedabad is engaged in the tertiary sector such as commerce, communication and construction. Bulk SMS Service will prove to be an efficient, affordable and convenient tool for promoting and advertising a business in Ahmedabad. It is incorporated by all kinds of industries due to its enormous benefits and features.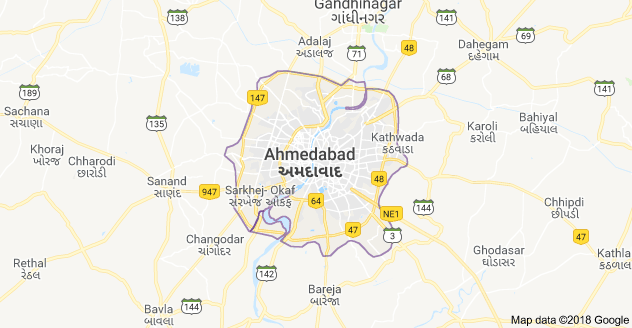 Bulk SMS Service is one of the most direct and personalized platform to introduce your brand to the market and connect with prospective customers. It is the best way to engage clients and communicate with them within your budget. SMS Service is the need of the hour. Almost all businesses revolves around its customers. As there are so many businesses and brands competing with each other, the best way a business could reach to its customer is via SMS marketing. It gives you the benefit of reaching out to customers directly in just a fraction of seconds.
Benefits of Bulk SMS Service in Ahmedabad, Gujarat
As Ahmedabad is famous for its clothing and textiles industries, bulk SMS is the most viable choice for this city to engage customers by sending offers, new arrivals, discounts in the SMS.
Bulk SMS Service in India is an affordable yet the fastest route for delivering information.
It is the best tool to stay in touch with your customers as the response rate and open rate of bulk SMS is 98%.
You can even track the status of your message.
The beauty of sending bulk SMS is that it is compatible with every mobile device.
Internet connection is not needed to view the message. Thus it is very helpful for those areas which have poor connectivity.
Why Fast2SMS is the best bulk SMS service provider in Ahmedabad?
Fast2SMS is the most trusted and reputed bulk SMS service provider in Ahmedabad. It was started in the year 2011 and has a database of 2 million registered, happy users. We strive continuously to provide you excellent quality services at affordable pricing exactly suiting your requirements. Our aim is offer you exceptional services at the lowest price in the whole bulk SMS industry. Register now to send bulk SMS and increase interaction with your clients. We have different plans tailor made to suit your business requirement. Choose the one which suits your needs the best and start building your brand presence. Sign up now and get access to interesting features and amazing functionalities at never before price.