How Bulk SMS Service is useful for Exams?
Examinations play a pivotal role in assessing the student's ability and skills related to a particular subject. Exams are regularly conducted in schools and colleges to test the knowledge of the students. Conducting exams is a tedious task. Organizing an examination requires effort and efficient planning related to setting exam papers, printing the papers, arranging answer sheets, assigning specific tasks to teachers, allocating classrooms, and many more things. In all these activities, communication between the staff and students is necessary so that the exam is conducted smoothly. Bulk SMS Service for Exams is an efficient channel to convey exam updates to students, and coordinate with the staff in a cost-effective manner. Schools, colleges, universities are incorporating SMS Service for managing examinations in a hassle-free way. As the cost involved in integrating Bulk SMS Service for managing examinations is the lowest compared to the conventional communication channels, institutions are opting it to connect with the target group in a speedy manner.

Why Bulk SMS Service is helpful in conducting Exams?
As an educational institution, you need to frequently conduct exams and convey urgent notifications to your students. Therefore, there is a need of a communication channel that is fast, affordable, and connects with target audience instantly. Bulk SMS is the only medium through which you can reach the students instantaneously and transmit vital information in just a click of a button. Moreover, it is the most economical channel to disseminate informative messages across a wider area. This communication module is easy to use, provides a direct connection, and hence saves a lot of time and money. SMS is the best tool as it doesn't require an internet connection to view it. Hence, using SMS Service, you can even reach to students who don't have a smart phone. Owing to the numerous benefits of Bulk SMS Service, it is regarded as an ideal channel for conveying exam updates.
Some of the major benefits of implementing Bulk SMS Service for Exams:
It is the simplest, quickest and reliable channel to reach students.
The results can be transmitted immediately after the declaration.
Using Bulk SMS, you can disseminate information at the speed of light.
As the details reach directly to the students, lot of exam stress and anxiety can be eliminated.
Bulk SMS Service is a cost-effective medium of transferring urgent updates.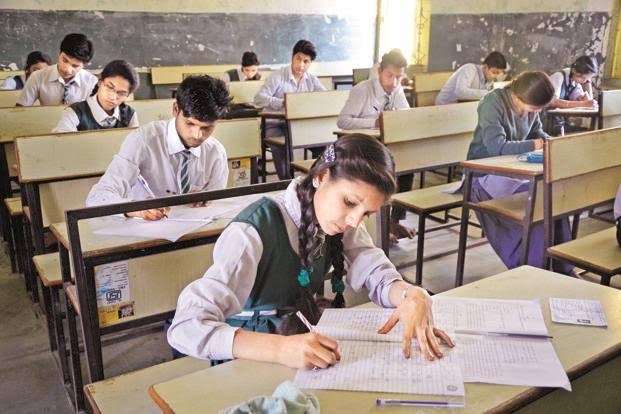 Ways in which Bulk SMS Service can be used while organizing Exams
1. Sending exam time table: Schools can use Bulk SMS for sending time table to students. If the record of time table for upcoming exams is available on your mobile phone, then hardly any student will forget it. SMS is the perfect medium to send important notifications as it reaches directly on the mobile phone.
Example:
Dear Student,
Please find attached the Time Table of the final examination.
Green Valley School
2. Sending exam results: After the exams get over, students wait for their results eagerly. SMS facilitates fast and instant distribution of results as it reaches in a few seconds. Sending results via SMS is the quickest and the fastest way to deliver results to all students at one go.
Example:
Dear Student,
You have scored 85% in your 2nd term examination. Please collect your report card from the office tomorrow.
Mother Mary School
3. Attach admit card in the message: Institutions can also distribute admit cards to students by attaching it with the SMS. Fast2SMS provides Multimedia SMS functionality in which you send attachments with the message text.
Example:
Dear Student,
Please find attached herewith your admit card for the Final Examination.
Gyan Vihar Institute of Technology
4. Communicate with the staff: Without proper communication among the staff members, conducting an exam can be difficult. Using Bulk SMS, you can send urgent updates to teachers and the supporting staff so that the examination can be conducted without any hurdle. Fast2SMS gives an option of creating groups so that you can send SMS to the whole group at once and coordinate with them.
Example:
Dear Team,
This is to inform you that teacher's meeting will be held on 18th November, 1 PM after the exam.
St. John's School
5. Transmitting urgent updates: As SMS has the highest open rate and is read within 3 minutes of being delivered, it is the perfect tool for transmitting urgent updates related to change in exam timings, exam postponement, attendance, enrollment number, venue, etc. As everybody keep their mobile phones with them all the time, SMS is the best medium to reach the target group in the fastest possible manner.
Example:
Dear Students,
This is to inform you that examination of I Semester, Business Studies scheduled on 22nd April has been postponed to 28th April due to question paper leakage.
Christ Church College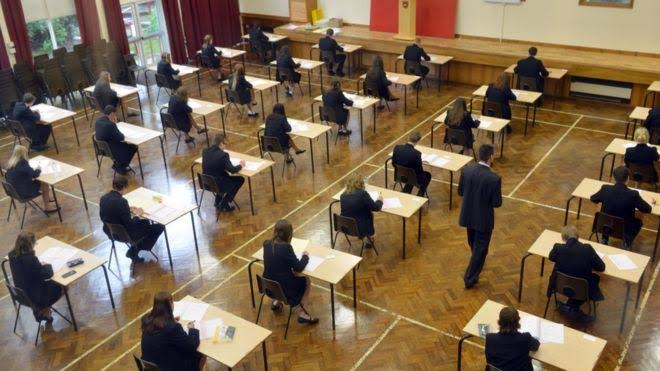 Gone are the days when emails were used for conveying exam updates and notifications. With the advent of Bulk SMS Service, you can inform your students instantly as the open rate of SMS is 98%, which is the highest compared to other communication channels. Bulk SMS for Exams is the finest tool that can greatly help in conducting the exam activities smoothly in a short span of time. SMS is the best medium to convey exam results as these messages reach the target group of students immediately right after the announcement. Taking the services of a Bulk SMS Service Provider will streamline the administration process thereby enabling you to conduct exams effortlessly.
If you run an educational institution, Bulk SMS Service will prove to be the most cost-saving, time-saving and efficient tool for sending exam updates to students and conduct the exams smoothly. Choose the Best Bulk SMS Service of Fast2SMS to connect with your students in the fastest manner and convey important notifications to them. Disseminate information quickly and easily using our affordable SMS Service. Our pricing suits the needs of every institution as we don't have any minimum purchase limit. Unlike other Bulk SMS Service Providers, we provide Bulk SMS at the lowest price starting with Rs. 10. Register with us and transmit crucial information, important updates in just a click of a button.