How to change login password?
Steps to change login password in Fast2SMS
1. Login to Fast2SMS.
2. Click on the settings tab in the left menu bar. Select the Change Password option.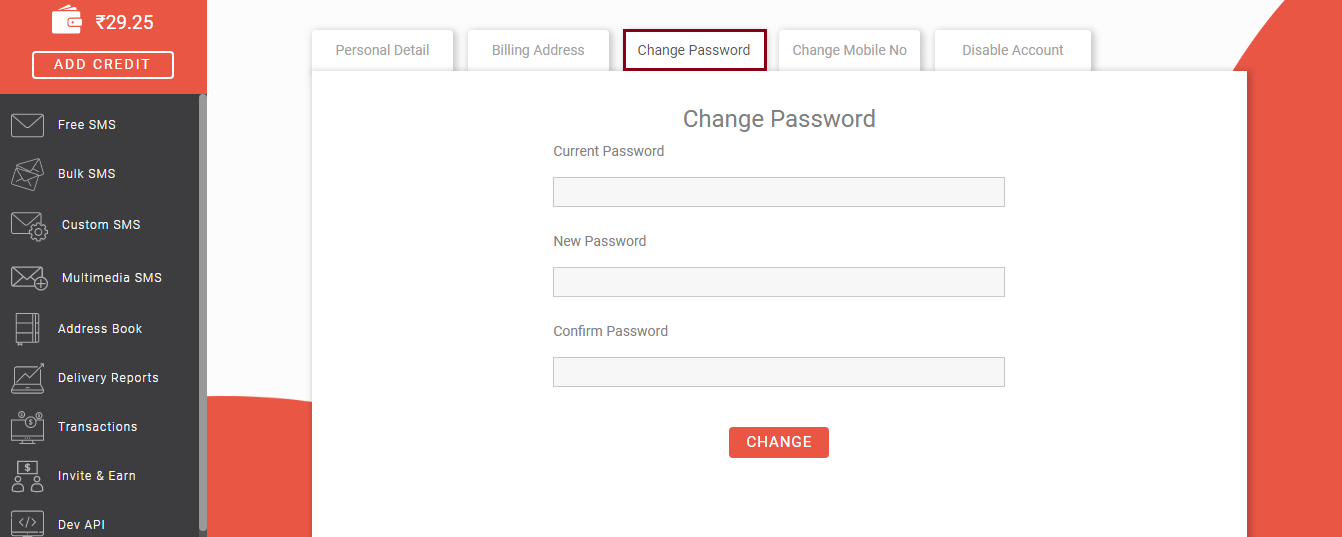 3. Type your current password. Then enter your new password and enter it again to confirm. Click on Change button.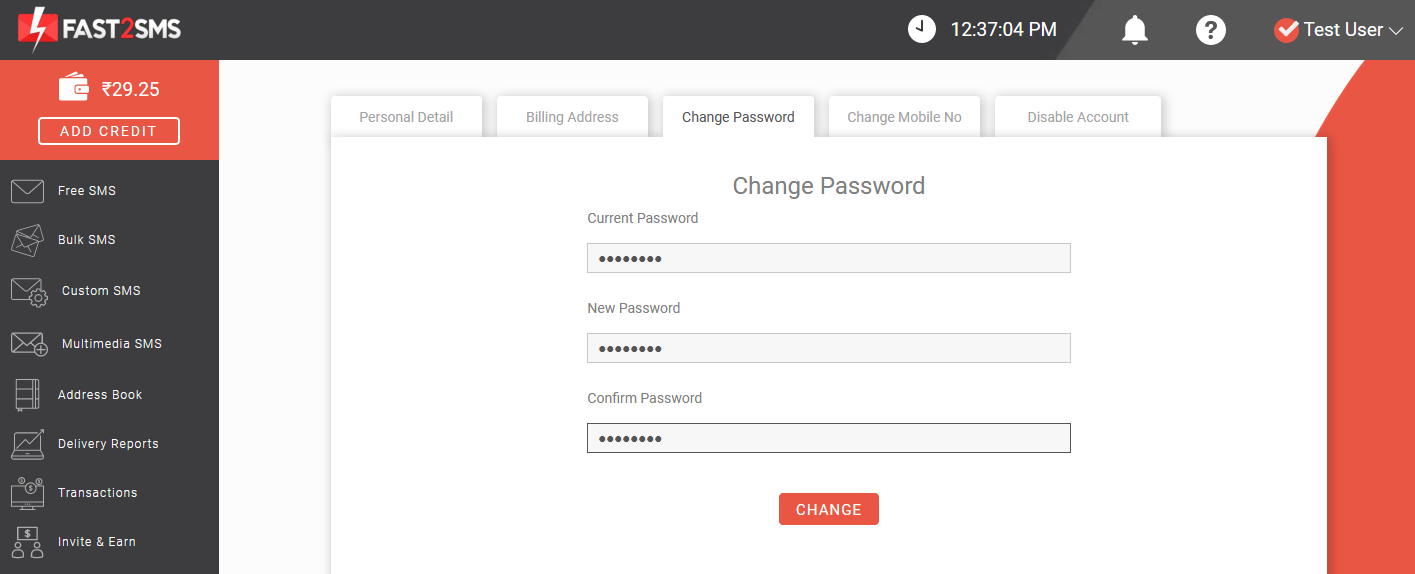 The password gets updated. This is the simple procedure of changing your login password. Our bulk SMS service provides you an easy platform for building your target audience and interact with them.