How Food Shops can utilize Bulk SMS Service?
Food shops are present in every nook and corner of the city. As there are a large number of food shops, grocery stores, the competition between them is getting fierce with each day. Marketers are adopting different means to promote and advertise their food shop. Though there are many ways to market your food shop, the most accurate, affordable, and efficient channel of promoting a food shop is SMS Service.
Bulk SMS Service for food shops is a widely used tool to communicate with your prospective clients, make them aware about your products, and update them about offers, etc. SMS serves as the best medium to create a presence of your brand. It helps in establishing a real time connection with your target audience.

Why Bulk SMS Service is important for food shops?
The answer is quite simple. Food shops, grocery stores, and super markets need a quick, convenient and affordable tool to reach their customers wherever they are. SMS not only is the fastest channel of building instant connectivity with the target audience but the widespread reach, affordable costing, and easy user interface that it offers has made it the most popular marketing channel.
As the usage of mobile phones has increased considerably, brands now prefer SMS marketing for promoting their businesses. SMS Service has replaced all other marketing mediums and every entrepreneur nowadays opts for SMS Marketing as it offers direct connectivity with the clients enabling you to promote your food business in a budget friendly way. Whether you want to advertise your food shop, or convey informative messages to your customers regarding bill, payments, text messaging is an ideal instrument for strengthening your relation with your customers.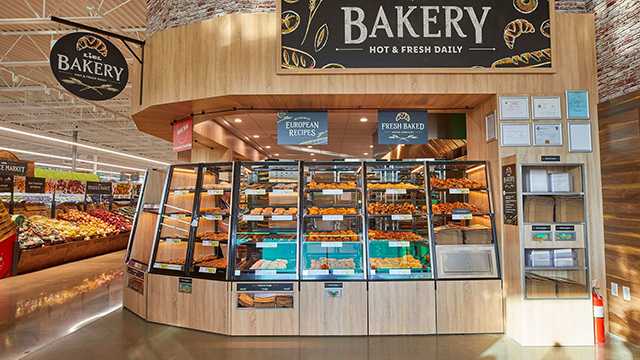 Case Study of Food Shop using Bulk SMS Service
Kelly's Produce and Pastries is a popular bakery and grocery store in the United States. The owner of the store tried every possible marketing channel to increase footfalls but found that Bulk SMS Service was the only channel which gave the highest possible returns. To promote her bakery, she incorporated print advertising, radio advertising, social media marketing but did not get the desired results from any of these mediums. At last, she integrated SMS Marketing and got tremendous success out of the campaigns. To engage her customers, she used to send images of food prepared in the bakery with exciting deals and discounts. The result was more than expected, this innovative marketing technique escalated the sales like never before and made the bakery one of the best in town.
Ways in which Food Shops can use Bulk SMS Service
1. Purchase Notifications: You can send purchase notifications whenever a customer makes a purchase, bill details, payment notifications, etc. Since SMS reaches just within a fraction of seconds, it is the fastest channel for conveying updates related to purchase.
Example:
Dear Monica
We have received your order of one pineapple cake and it is being prepared. Thank you for choosing Marie Bakery.
2. Send offers, deals and discounts: SMS works as the best medium to promote and advertise your brand. It can serve as a quick reminder tool for informing your clients about offers, special discounts, festival deals, etc. Hence, you can attract more customers and advertise your food shop without spending heavy amount on its promotion.
Example:
Dear Customer
Diwali Dhamaka!
Aapoorti Grocery Store has an exciting offer for our customers. For purchases of more than Rs. 2000, every customer will get an assured gift. Hurry up! Offer valid for a limited time period only.
3. New Arrivals message: Keep your customer updated by sending them SMS about new food items, fresh stock arrival, etc. This will build a connection with your target group and spread awareness of your brand. You can even send images of new food items, or attach your website URL to grab the attention of your clients enticing them to visit your food shop.
Example:
Dear Simran
We just want to let you know that your favorite food items are back in stock. Visit us now and get exciting deals on every purchase.
4. SMS Loyalty Programs: Customers like to feel special and cared for. You can make your customer loyal towards your brand by conducting loyalty campaigns. All you need to do is make a list of your regular customers and send special discounts exclusively to your esteemed clients. This will not only have a positive effect on your brand but can greatly help in boosting your sales thereby generating higher revenue.
Example:
Dear Samiksha
As you are a special customer and esteemed client, we have an exclusive offer for you. Show this message and get flat 50% off on your total purchase amount. Happy Shopping.
5. Ask for feedback: Feedback is essential as it helps to improve the quality of the services offered. You can share the URL link of feedback form with the message text which you have sent to your customers and ask for their feedback. This will help both the customers and the owners. The owner will get to know their customer preferences, and can plan accordingly. Also, the clients will feel that their opinions matter which will make them feel more connected with the brand.
Example:
Dear customer
We would love to know your feedback regarding our service. Please fill this short survey form attached herewith. Let us know your valuable suggestions so that we can offer you the best quality service.
6. Send festival greetings, thank you messages: SMS is a great way to establish relation with your clients and make your brand stand out from your competitors. If you want to build an impeccable bond with your clients then communicating with them frequently is utmost necessary. SMS related to festivals, special occasions, thank you messages, can be a great way to build your brand credibility and foster better relations with them.
Example:
Dear Customer
Thank you for visiting us. Hope you like our service.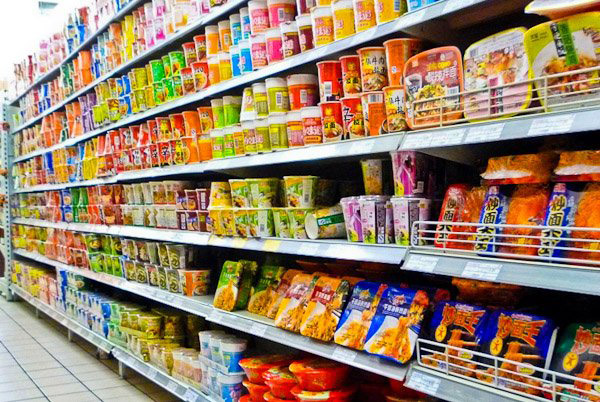 Why Fast2SMS is the best Bulk SMS Provider for food shops?
Fast2SMS is a reliable, fastest, and safest channel which enables you to establish your brand presence and communicate with lakhs of contacts in a single click. Using our exceptional quality SMS service, you can skyrocket your business growth, promote your food shop, and achieve highest return on your investments.
As there is so much competition in the food shop business, you need to make your food shop stand out from others. And SMS marketing is the only medium that helps you in capturing a wider audience thereby making your presence felt. Unlike other SMS Providers, our plans start with just Rs. 10. Leverage the powerful technology of mobile communication and expedite your sales. Choose Fast2SMS and establish direct connectivity with your clients at the most reasonable rates. Our plans are specifically designed keeping the needs of every user. Switch to the Bulk SMS Service of Fast2SMS to promote, advertise, and assist your customers in every possible way. Start incorporating SMS Service for food shops. Register at Fast2SMS and reach your clients wherever they are.