How Footwear Shops can increase their sales by using Bulk SMS Service?
Footwear is one of the largest growing industries in India. As per the reports of Businesswire, India is the second largest global producer of footwear after China. This industry has an enormous capacity for growth and expansion as the fashion consciousness among consumers is rising and evolving with each day.
Marketing for footwear industry can be quite challenging especially if you don't have enough budget for its promotion. The traditional advertising tools involve a huge sum of money and sometimes fail to give the desired results. Text Messaging can serve as a great tool for promoting your brand and connecting with customers. SMS Marketing can do wonders for your footwear business as it has the capacity to reach a wider audience in a short span of time. Bulk SMS Service for footwear shops is the most efficient, profitable and fastest medium to reach your target group of customers.

Why Bulk SMS Service is useful for footwear industry?
Bulk SMS Service can prove to be a cost-effective tool to communicate with a larger audience developing strong brand awareness among the masses. Today, the market is competitive and the consumers have a diverse range of options to choose from. Hence, it has become vital for the brands to build a deeper connectivity with the customers. Texting is the only medium which has the highest open rates enabling the business to build rapport with customers easily and effortlessly. SMS Service can serve as an affordable channel to promote your footwear business and engage your clients in just a fraction of seconds.
Few points which make SMS Service an ideal tool for footwear industry are:
It is a budget-friendly tool.
It has the ability to reach and capture wide range of customers at once.
Bulk SMS has the highest open and response rates.
SMS Service is a diversified channel of brand promotion and an effective medium to convey your clients purchase notifications, payment details, etc.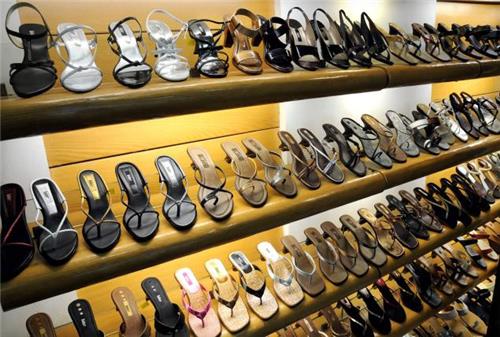 Case Study of Bulk SMS incorporated by footwear industry
Greats.com, a famous E-commerce site for footwear shopping has successfully integrated SMS marketing and gathered 6397 opt-ins within a short span. This site placed banners and widgets to catch the attention of their target audience and then sent their subscribers a text message of $10 off on their first purchase. The result was outstanding. These messages increased the revenue of the site remarkably as it prompted the customers for instant purchase. Wonny Lee who heads the digital wing at greats.com feels that the open rates provided by SMS marketing are highest in comparison to any other medium. According to Wonny Lee, text message campaigns help to sell the merchandise and build a strong connection between the product and the customer. Greats.com was able to gain 638 new subscribers in 30 days just by incorporating Bulk SMS Service into their marketing plan.
Ways in which Footwear shops can use SMS Service
1. Texting order details: Bulk SMS is the fastest tool to convey order updates, payment details and other notifications to your customers. Since SMS reaches just within a fraction of seconds, it is an ideal channel for transferring urgent updates to your clients.
Example:
Dear Arpit
Your order request has been received and is being processed. Thank you for choosing Sandeep Footwear.
2. Promoting your footwear brand: Text messaging is an ideal tool to raise the brand awareness and advertise your brand informing your customers about seasonal sales, festive offers, upcoming deals and exclusive discounts. As SMS provides direct connectivity, it helps to bridge the gap between the customer and the brand thereby offering maximum value in a budget-friendly cost.
Example:
Dear customer
We have a great sale on at the moment, 40% off! Visit us today and get exciting deals and offers.
3. Attaching files with the message text: Attaching files with SMS is easy and effortless. Our platform allows you to attach files such as pdf, mp3, jpg, csv, etc. You can use our Multimedia SMS feature to send price lists, billing details, product images, which will enhance your marketing campaign and create a positive impact of your brand.
Example:
Dear Swati
Please find attached herewith the price details of our latest collection. Thank you
4. Sending festival greetings: You can increase the sales in the festive season by sending greetings to your customers and clients. Bulk SMS is an effective tool to build your brand credibility contributing to a better customer service. Leverage this powerful channel to instantly connect with your target group and skyrocket your sales in the festive season.
Example:
Dear Customer
We wish you and your family a very happy diwali. Visit our store and get special offers, latest designs at nominal pricing.
5. Creating customer loyalty program: The best way to build rapport with your existing customers is by creating a customer loyalty program. In this, you can offer your premium customers exclusive benefits such as discount coupons, gift cards on repeated purchases, first access to newly launched products, etc. It can greatly help in strengthening your bond with your esteemed clients and improving the customer service.
Example:
Dear customer
We have an exclusive gift for you. Please show this text and get flat 40% off on your next purchase. Thank you for being our premium member.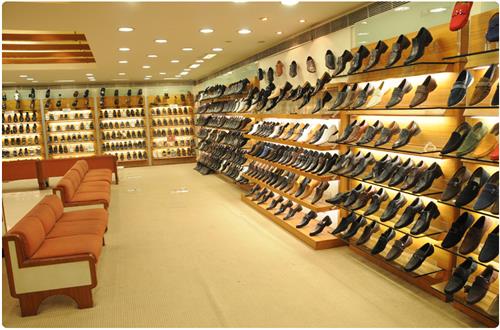 With an astounding open rate of 98%, SMS is the most powerful channel to connect with your target audience at a deeper level without investing a huge sum of money. If you are looking for an advertising tool that has the potential to reach the customers in the fastest possible way, then incorporate Bulk SMS Service. The exponential rise in the usage of SMS Service for footwear industry speaks volumes about the scope and benefits provided by this marketing medium. Brands prefer SMS Service over all other promotional tools as it is the safest, fastest, and most affordable instrument for establishing brand presence and building rapport with the clients.
Fast2SMS is a one stop solution for your Bulk SMS requirements. No need to invest a heavy amount for starting your Bulk SMS Campaign. Using our service, you can start sending SMS with Rs. 10 onwards. Unlike other Bulk SMS Provider Companies, we don't have a minimum purchase limit. Sending SMS using our panel is easy and effortless. We provide free credit on every sign up to test the quality of our services. Our robust gateway has the capacity to deliver your messages within a fraction of seconds making it the fastest and transparent SMS Provider in India. Choose Fast2SMS as your SMS Provider and engage your customers, maximize revenue by reaching your clients at the earliest. Sign up and explore our impeccable features at budget-friendly pricing.