What to do when you forgot password?
1. At the login page of Fast2SMS, there is an option 'Forgot Password' just below the login button. Click on that option.

2.  As soon as you press the forgot password option, a screen will pop up as shown below:

3. Enter the registered mobile number for resetting the password. And then click on Send OTP button.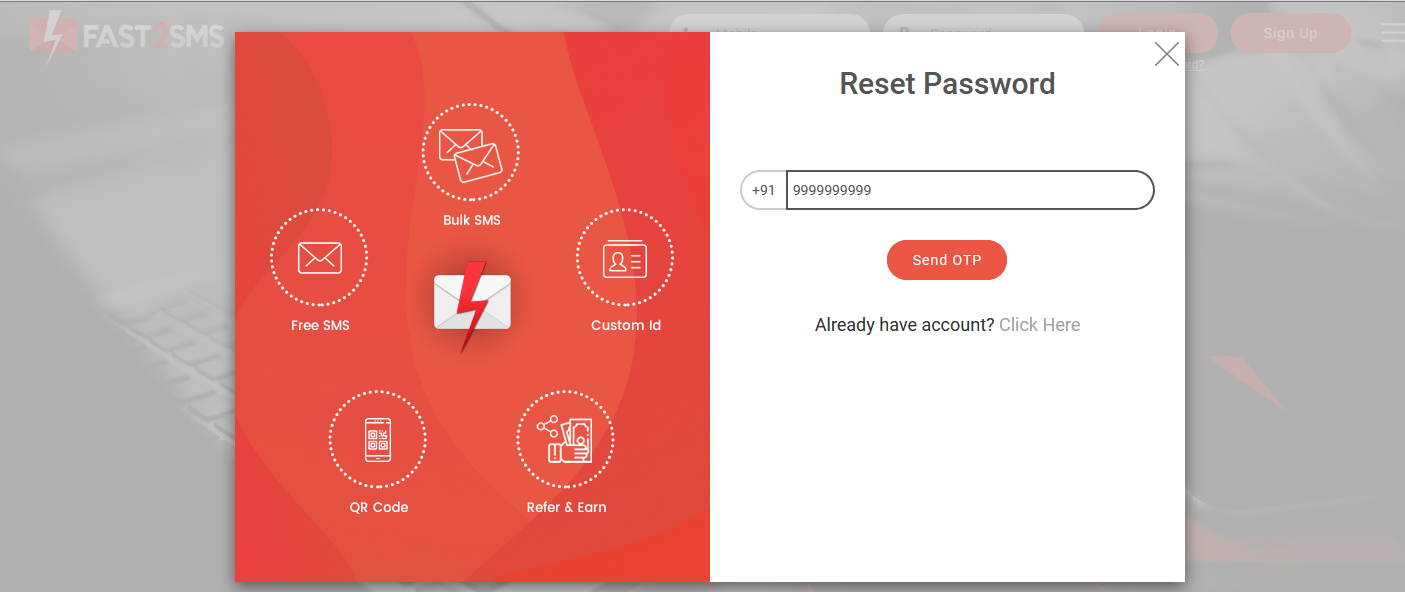 4. An OTP will be sent to your number by Fast2SMS. The message will appear as below.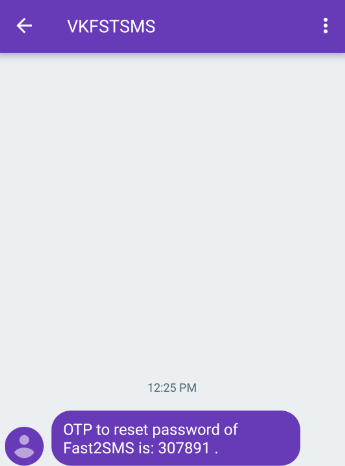 5. Enter the OTP. After verification a dialog box will appear to reset your password. Type the password you want, enter it again for confirming it and then click on Save button. Your new password will be saved.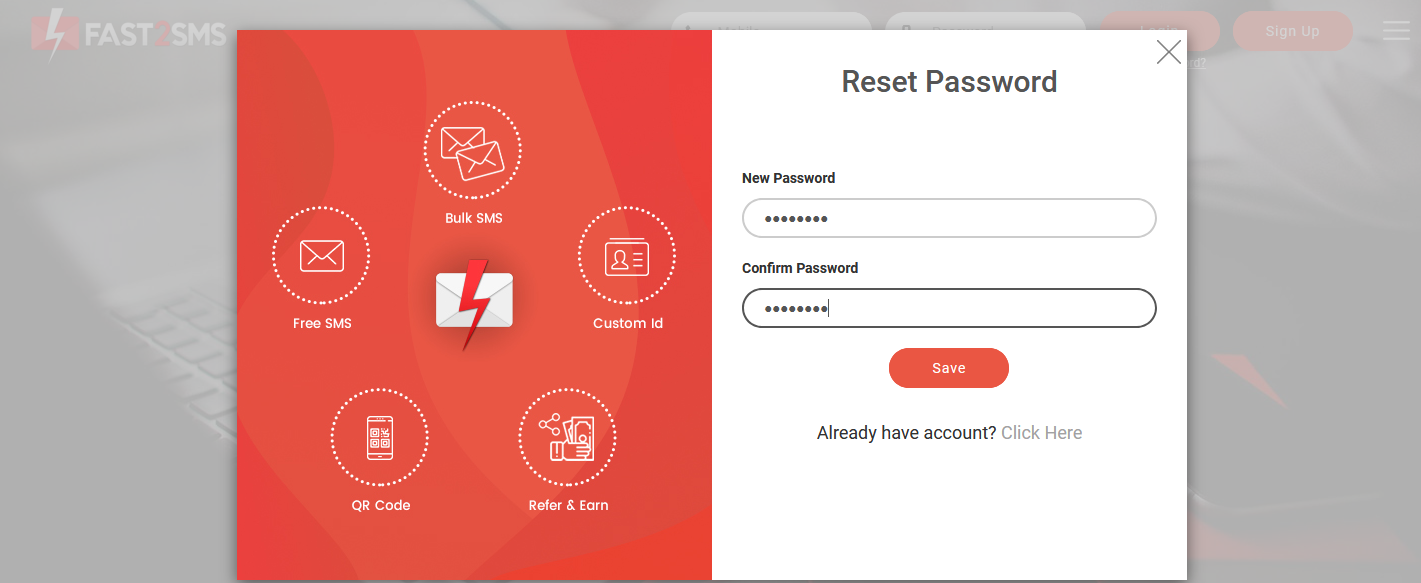 Now you can login with your new password and start using our bulk SMS services.