How Dentists can implement Bulk SMS Service?
The marketing activities have evolved considerably. With the emergence of Bulk SMS Service, traditional marketing tools are no longer relevant. Gone are the days where dentists use print media, cold calling, email marketing, and other conventional tools. The dental industry has witnessed an average annual growth of 14% in recent years. With the increasing competition in the field of dental care, the need for an innovative and convenient tool has arisen. Thus, Bulk SMS can prove to be a fruitful tool to establish your brand presence and build connectivity with your clients and patients. In this article, we will dive deep into the benefits of Bulk SMS Service for dentists and practical ways on how you can incorporate this tool.

Why Bulk SMS Service is important for Dentists?
Bulk SMS Service is a versatile channel and has a broad range of applications which can greatly help in increasing customer satisfaction and improving overall coordination of a dental clinic. As in dental care, people need frequent check-ups but they tend to forget when their next scheduled appointment is. In this case, Bulk SMS Service can work wonders as it is a low cost, easy to use, and efficient channel to transmit urgent information in the fastest way possible.
Studies clearly indicate that SMS Service is the only tool which reaches the mobile phone of the recipient directly without any intermediary. As almost every person has access to mobile phones, SMS Service works best with reaching a wider range of audience and that too in just a single click of a button. It bridges the communication gap between the patients and doctor and promote seamless interaction among them.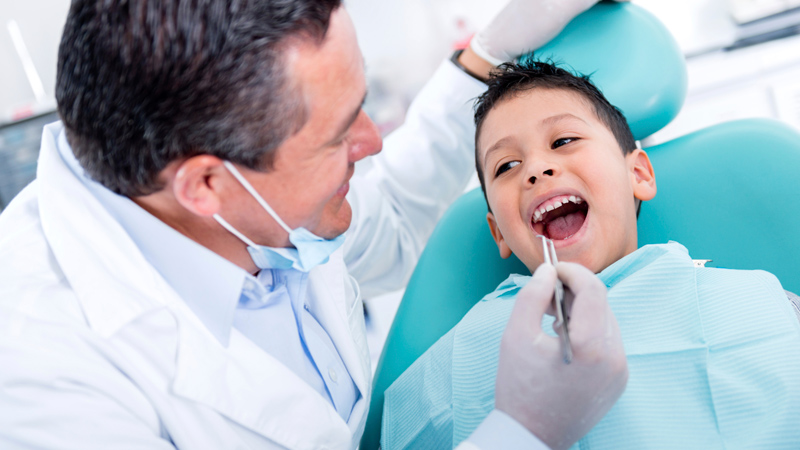 Case Study related to Bulk SMS for dentists
Dental care practitioners are deploying Bulk SMS Service in large numbers to send appointment reminders and convey vital information in a speedy manner. One such reputed dental clinic in North London, Kindandental has incorporated Bulk SMS Service to communicate with their clients and patients. They have eased their operations and successfully managed to connect with thousands of clients in just a few clicks. Kindandental is using the API feature which enables to send messages automatically, without any human intervention. Thus, dentists can send automated messages conveying appointment reminders, scheduling appointments, branding, etc.
Ways by which dentists can use Bulk SMS Service
Bulk SMS Service is an excellent way to convey vital information to patients and build a rapport with them. Some of the ways in which you can leverage this tool to establish communication with your target customers are:
1. Appointment reminders: Several studies have indicated that people miss their appointments due to forgetting about it. You can eliminate no shows and remind people without disturbing them simply by texting.
Example:
Dear Ritu
Thank you for making an appointment at our Dental Clinic for tomorrow 7 PM. We look forward to provide you with quality dental care.
2. Promote your dental campaigns: Texting is a great way to make people aware about the importance of good dental hygiene and even help in organizing your dental camps smoothly.
Example:
Does hot, sugary, or sour food cause you tooth sensitivity? No need to worry. Visit our free dental camp tomorrow at 10 AM and get your teeth examined by our team of dentists.
3. Send them tips: A good way to advertise your clinic and build credibility is by messaging useful tips to your patients on how they can care for their teeth and make them strong. This helps to foster a strong bond with the patients making them feel valued.
Example:
Healthy habits, including brushing and flossing, can prevent tooth decay, cavities and gum diseases. Tooth decay and gum disease can lead to pain and tooth loss. You can prevent these problems by brushing your teeth twice daily and flossing it regularly.
4. Send greetings: The key to make the most out of SMS Marketing is by building a bond with the clients. You can send thank you messages on their visits, wish them on their birthdays, and send them festival greetings simply by using SMS Service.
Example:
Dear Shefali
We wish you and your family a happy and prosperous New Year.
Regards
Malhotra Dental Clinic
5. Send attachments with the message: Not only you can send text messages to your clients and patients, but even the X-ray reports of tooth, prescription details, medical file, etc can be send as an attachment with the message. It will save the time, effort and money of the patients as their visits to the clinic just for collecting reports can be avoided.
Example:
Hi Anubhav
Your tooth X-report is available. Please click on this link to view it. http://f2sm.in/xxxxxx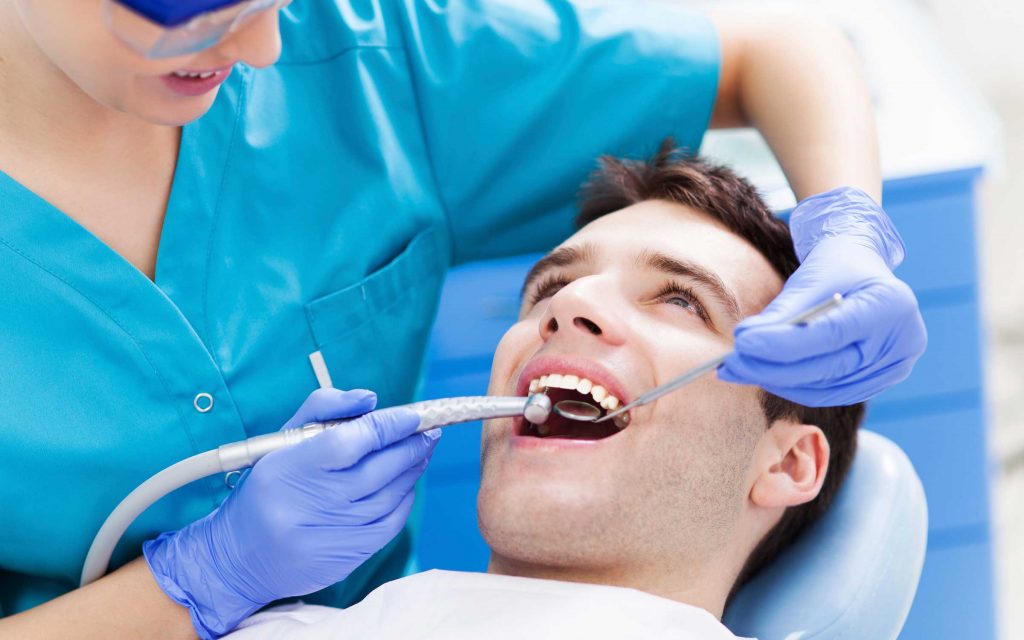 As majority of the people have access to a mobile device which they carry wherever they go, SMS Service for dentists is the most advantageous channel to build instant connectivity with your target audience. So are you ready to integrate SMS Service for establishing communication with your clients? Looking for an effective and reliable tool to transmit information in just a few clicks? Then try the most affordable, completely transparent, and quality driven Bulk SMS Service of Fast2SMS. Fast2SMS is a reputed Bulk SMS Service Provider and was started in 2011 with the sole motive of making the messaging industry absolutely transparent and less costly.
We work on multiple operator support and use AI algorithm. It means that if your SMS got failed from one operator, we retry sending it through another operator, till it gets delivered. Our focus is to provide only genuine and transparent delivery report of each message with detailed reasons of message failure if any. Our plans are specially designed to cater to the needs of dental industry and there is no minimum purchase limit if you use our service. So, if you don't want to lose appointments, connect with your clients in a speedy way, and are willing to gain the trust of your patients then do give our Bulk SMS Service a try. We promise you to give a robust SMS platform with 100% real time, accurate delivery report of each and every message. Sign up today and remind your clients how important their smiles are.