How Doctors can use Bulk SMS Service?
In India, where the number of hospitals and clinics are rising at an exponential rate, a communication channel is utmost necessary for transmitting vital information speedily. Health Care Providers and doctors need to manage a lot of patients and deal with a bunch of data. Hence, coordination is required to carry out the activities smoothly and effectively. Hospitals have started incorporating SMS Service to improve communication among doctors, staff, and patients. In this article, we will go into the depth of why Bulk SMS for doctors is an ideal channel to communicate instantly with your patients and how you can start implementing SMS Service now. So, if you are into health care industry, then this article is a must read.

Why Bulk SMS Service is important for doctors?
Fast communication is the need of the hour in the health care industry. Mobile Messaging can benefit health care providers like doctors, physiotherapists, dentists, dietitians immensely. Sometimes it becomes tedious and time consuming to call each and every patient and update them about their appointments, lab reports, billing details, etc. Thus, SMS Service comes as a handy tool to inform your patients and coordinate with the staff in a much better way. The main guarantee of including SMS Service is that you can connect with your patients in real time and cut down on other costs. As the health care industry needs to be prompt and quick in its response, SMS Service for doctors is the most viable channel to reach your patients in no time.
Bulk SMS Service can prove to be an effective tool to build trust and increase credibility among the target audience. SMS Service for doctors can greatly help in conveying about appointment reminders, fee reminders, sending health awareness tips, and coordinate with the staff in a much better way. Some of the most common uses of Bulk SMS are:
Sending appointment reminders.
Creating SMS about health, awareness, and promoting your campaigns.
Updating about payment reminders
Sending lab reports, prescriptions, and other details.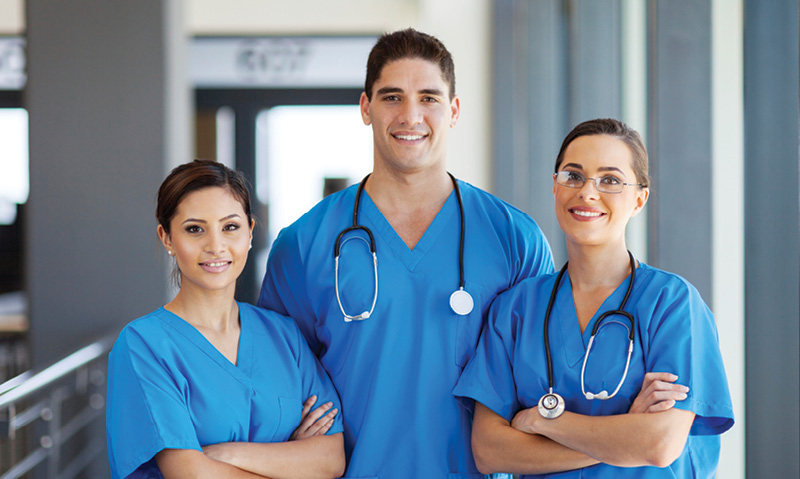 Case study
Argus Radiologists, a pioneer radiology group, has incorporated SMS Service to transfer images of the lab report tests to their patients. And they have reported that it has made their service more user-friendly and efficient.
You can send attachments, pdf of laboratory reports, to your clients, patients, using the Multimedia feature of Fast2SMS. This way you can take off the burden from the patients of visiting the clinic to collect their reports thereby help them save their time.
Ways by which doctors can use Bulk SMS Service
1. Fixing appointments: If any person has booked an appointment in your clinic, you can send SMS alerts reminding them about the time, date of the appointment. The benefit of this channel is that if there are certain changes or cancellation, you can notify your client instantaneously.
Example:
Dear Renu
This is to inform you that your appointment with Dr. Agarwal has been fixed for tomorrow, 5 PM.
2. Sending lab reports: SMS is a reliable, quick, and effective means of conveying urgent notifications about patient's lab reports, blood tests, and other health issues. You can attach the laboratory report of patients using the Multimedia SMS feature of Fast2SMS. In this way, your patients get free from the burden of visiting the lab to collect their reports and get every detail instantly on their mobile phone.
Example:
Dear Vaibhav
Your lab test reports are ready for collection. Please download this attachment and check your lab reports via this link  http://f2sm.in/xxxxxx
3. Payment confirmations and reminders: If a patient is making payment via installments, an alert message can be sent to him or her reminding them about their due date. Also, after they have made their payment, a confirmation SMS can be sent to them.
Example:
Dear Sonal
Your payment has been received at City Hospital. Thank you.
4. Creating health awareness: By using Bulk SMS Service, you can send SMS related to free medical camps or spread awareness about a health issue. You can use this innovative tool of Text messaging to encourage more participation for your health camps and community events.
Example:
Dear Richa
We are organizing a free health check up camp starting from 21st June to 25th June. Please attend and share with your friends, relatives, and family.
5. Communicate with your clinic staff: As SMS has the highest reach and is not dependent on the internet to view, you can easily streamline your internal communication to convey urgent information related to emergencies, new patients registrations, and much more. SMS is the only tool which gets delivered instantly and is the best channel to communicate time sensitive information in a  speedy way.
Example:
Hi Riya
Please send Dr. Gupta to ICU. There is an emergency.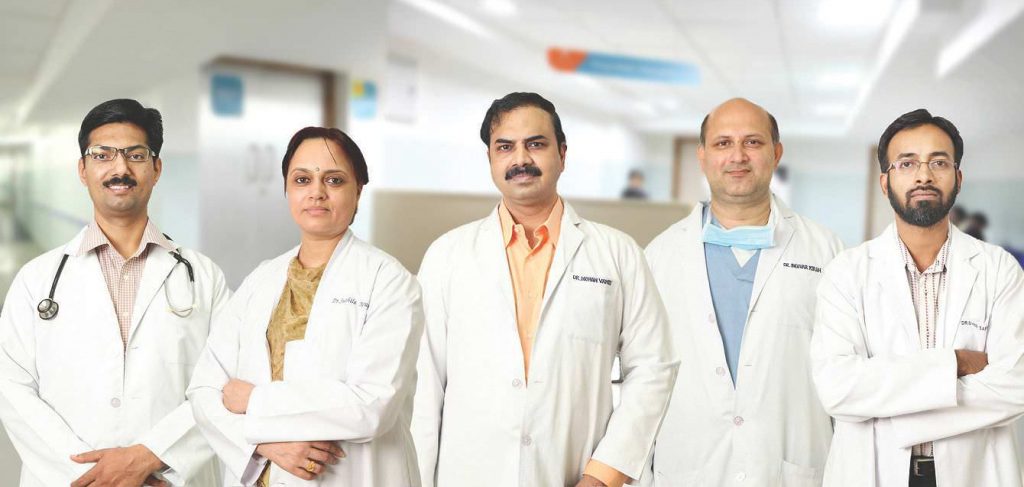 Successful communication is the key for proper management and coordination between the doctor and the patient. Medical practitioners have to communicate with patients informing them details regarding the timings of the clinic, updating them about their lab reports, fees reminders, scheduling appointments and other details. The drawback of email is that its response rate is only 22%. Also most of the emails remain unread for days. Similarly, it is very time consuming to call each and every patient and convey them about their appointments. Thus, incorporating SMS Service for doctors is not only to connect with the patient but with the help of this tool you can build your brand credibility and communicate with thousands of contacts in a single click of a button. Use the reasonable, efficient, and user-friendly Bulk SMS Service of Fast2SMS and converse with your patients, staff in a hassle free way.
Fast2SMS is a pioneer in the field of SMS Service. We help health care providers to communicate with their patients, clients and transfer them necessary information without investing a huge sum of money. Our plans are completely affordable and start with just Rs. 10. Using our genuine and transparent SMS Service in India, you can start communicating with your patients in an easy and hassle-free way. Sign up now at Fast2SMS and make your patients feel that their health is now your priority.