How Event Managers can utilize Bulk SMS Service?
Managing and coordinating an event isn't a child's play. Organizing a successful event requires a substantial investment of both time and money. Hence, a large number of event managers are trusting SMS to communicate with their invitees as it is a quick, reliable, easily customizable, and reasonable channel for conveying event updates. Bulk SMS Service for Event Managers is the only tool that connects the brand to its audience and reaches the clients where they are the most receptive, on their mobiles. Texting is an excellent way to promote your brand and also helps to gauge the effectiveness of your campaign. Using this powerful tool of Bulk SMS messaging, you can send event notifications to your delegates, updating them about the event in a quick and hassle-free way. Due to its simplicity, it has become the most preferred channel to showcase your brand or your event in a single click of a button. This article has complete information on how you can use Bulk SMS Service to manage an event and make it a grand success.

Why is Bulk SMS Service important for Event Managers?
Event management industry needs a medium for instant communication with the target group of people. As event management deals with organizing a well-planned event with the proper execution of all tasks, the need for a tool that promotes personalized connection is utmost necessary. Product launches, fashion shows, musical concerts, corporate seminars and conferences, theme parties, all come into the category of events. Event Industry in India is growing by leaps and bounds and is estimated to reach INR 120000 crores. Bulk SMS for Event Managers has become the most promising tool to connect with their audiences at a deeper level. As mobile usage is rapidly rising, many large organizations are choosing SMS to reach out to their clients and invitees.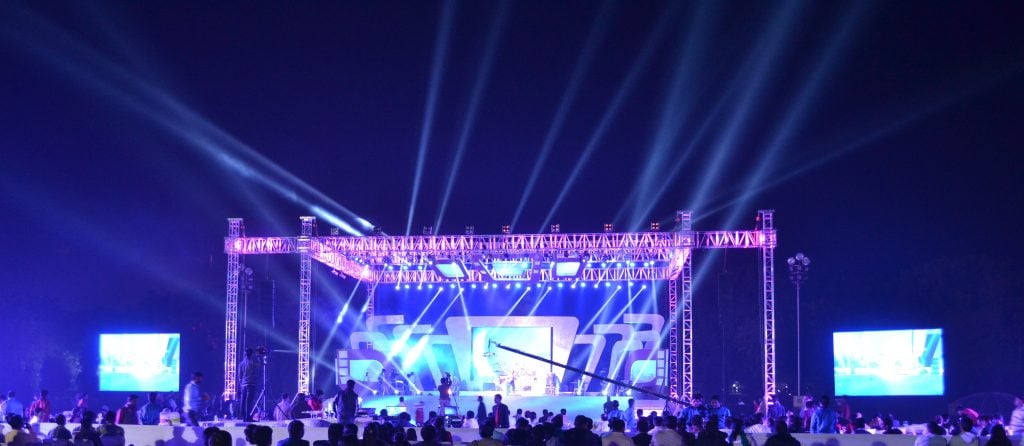 Ways in which event managers can use Bulk SMS Service
Managing an event can be stressful. However, with proper coordination and planning, your events can turn out to be a success. Below are some of the ways which you can adapt to make event management a piece of cake.
1. Send tickets via SMS: No more printing costs, no more queues, distributing tickets is now quick and easy. Using SMS Service, you can send booking reference ID or ticket URL links to the invitees via SMS.
Example:
Are you ready for the today's sports event. We are waiting to see you there. Please show this booking reference Id to receive your passes.
2. Sell more tickets: Promote your event by selling tickets to your VIP guests at a discounted price, and create a buzz of your event.
Example:
Dear customer,
Our Dance Night event will start tomorrow from 8 PM onwards. As you are a Premium Client, we offer you tickets at a discounted price. So snap up your tickets at amazing prices. Hurry up! Offer valid till limited time.
3. Advertise your event: Use the robust gateway of Fast2SMS and promote your event by sharing event brochures, website URL links, attach pdf, showcase your brand by displaying pictures of previous events.
Example:
Learn to make money online and get trained by our team. Join us for the Smart Career Fair Event for 2 days and get live training on projects. Visit our website for more details.
4. Send event updates: Now, no need to worry about the dissatisfied or disgruntled customers. With the help of Bulk SMS, you can send event updates, last minute cancellations, change of venue, time, and other details simply by sending a text message. As it is the fastest channel of instant connectivity and compatible with every mobile device, it works best to convey vital information in a flash.
Example:
Dear Ragini,
Please note that the venue for the annual meeting has changed and now will be held at Malleswaram Club. Thank you.
5. Ask for feedback via SMS: After the completion of the event, you can send a thank you message with a feedback URL link so that they can share their opinions freely.
Example:
We hope you had a great time at our Rain Party yesterday. Do leave a feedback for us. The link is shared here…..
6. Coordinating with the staff: SMS is the best tool for urgent communication between the team as it prevents miscommunication and chaos. It is the only channel which can reach in a fraction of seconds and does not require an internet connection to view it. Hence, instead of calling the staff members, people prefer SMS to convey the necessary information in a quick and hassle-free way.
Example:
Dear Team,
The door will be opening in next 2 minutes, make sure you are at the gate.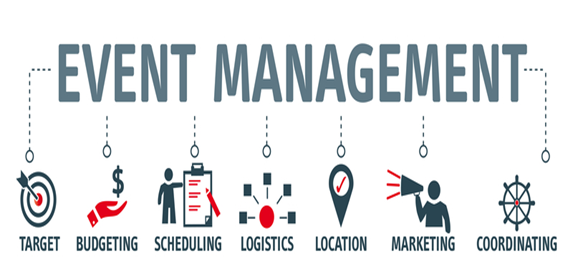 With the growing demand for a marketing strategy in Event Industry, the Bulk SMS Service is growing at an accelerated rate. Texting is the finest tool to create branding and disseminate information in the fastest possible way. Switch to Best Bulk SMS Service by Fast2SMS, and create a strong identity of your brand. Fast2SMS is a one-stop solution for all your marketing needs.
Started in the year 2011, Fast2SMS has come a long way in building trust among the customers and has the main vision to provide excellent quality service at the lowest price. Our robust SMS platform, affordable pricing, and user-friendly interface enable you to send lakhs of messages in a single click. Being in the industry since so long, we understand the concerns of our users and ensure to provide them maximum satisfaction with the clear delivery status of every message. Thus, our mission is to support businesses to establish a connection with their target audience at a budget-friendly cost. We look forward to giving you 100% transparency of services catering to the needs of every business group. Our plans are cost-effective and provide complete value for money. Using our excellent service, we ensure that you can reach your customers anytime, anywhere, and build an impeccable bond with your prospects and clients. Start using our Bulk SMS Service for Event Management. Register now at Fast2SMS and join our happy customer database of 2 million users.