How Event Planners can use Bulk SMS Service?
Event planning is a tedious task. In order to manage an event successfully, effective coordination is required at every step among the team members. No tool can do this job better other than SMS. As Bulk SMS is the most instant channel of communication, SMS Service for Event Planners can make your event organized and planned in a much better way than the rest of the conventional mediums. In this article we are going to explain how you can actually start including SMS Service for managing your event smoothly. Also we will provide you with sample SMS related to event planning which will give you an idea of the kind of messages you need to draft to make your event a huge success. Do continue reading if you are into the field of event management and planning.

Why Bulk SMS Service is important for Event Planners?
The Event Industry functions with the support of its team members. Without proper communication between each member, conflicts are likely to happen. Hence to avoid confusion and ensure that the event runs smoothly, Bulk SMS plays a vital role. Incorporating Bulk SMS  Service can help avoid miscommunication, eliminate no-shows, and keep the whole staff updated regarding changes in the schedule of an event. All other advertising tools may not solve the purpose of transferring urgent information as quickly as an SMS does. Emails require internet connection to view them, phone calls can be time consuming, and the traditional channels like print media, and radio fail to provide instant connectivity with the target audience. SMS is the only tool which has the capacity to reach directly to the intended recipient, is compatible with every mobile device, and is an affordable solution to reach thousands and thousands of people at the same time.
Advertise your event like never before.
Speed up the sale of your tickets.
Amplify your business revenue by reaching the invitees directly on their cell phones.
Connect with your audience at a personalized level.
Create a niche of your brand.

Ways in which Event Planners can utilize Bulk SMS Service
SMS Service has brought a 360 degree shift in the way an event is promoted. It can help you foster cohesive connections, promote your event, and build credibility to draw in the right crowd. Below are some of the ways which you can adopt right away and start incorporating SMS for planning your event.
1. Confirmation about events: Calling each and every person informing about the event can be tiresome, sending Bulk emails may not be a good idea as they remain unread for days and often land in the spam folder. Hence, instead of relying on these marketing channels, try to use SMS to send event invitation to potential attendees on a large scale.
Example:
Dear Neha, your ticket for the Ghazal Night has been booked. Please reach the venue 10 minutes before the scheduled time.
2. Sending reminder SMS: Reminding attendees about the events is now easy with the advent of Bulk SMS Service. You can simply send a text 24 hours before the main event to eliminate the number of no-shows.
Example:
Dear Harshita,
This is to remind you that please arrive for the 'Musical Event' tomorrow, from 8 PM onwards. See you there.
3. Sending tickets via SMS: Online booking link can be shared via SMS so that it is easy to book tickets from the mobile therein. Also, soon after their booking, a confirmation text message can be send informing them that their seats have been booked.
Example:
 'Book your tickets for the 2019 Career Fair. Early bird discount available now. Visit this link to book your tickets now.'
4. Event location SMS: Once people confirm their attendance for the event, a message can be sent with the route and map for the venue. This will help the invitees reach the venue timely and indirectly add value to your credibility.
Example:
Dear Mam,
Take a look at our map to reach the venue timely.
5. Post Event SMS: To keep the memories of the event alive, a thank you message can be sent to the event attendees, thanking them for taking part in the event. Adding a little personal touch will strengthen the bond among the participants and build a strong community.
Example:
Dear Pooja,
Thank you for attending the New Year event at Hotel Mark. We hope you enjoyed it.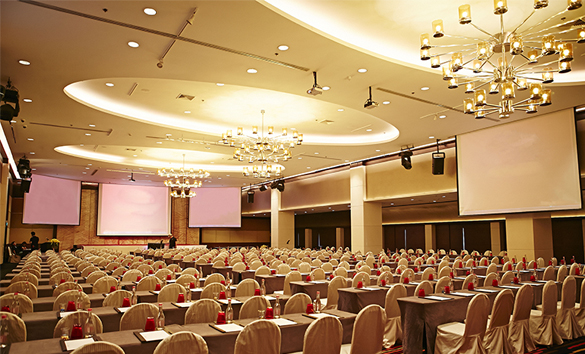 Gone are the days where event planners used flyers, mass emailing, printing brochures, and pamphlets. In today's technological era, one needs to think out of the box to thrive in their respective fields. Event planning has to be innovative and interesting to win the hearts of their audience. Earlier due to time and money constraints event planners had trouble deciding for a tool to publicize and promote their event. But due to the advent of SMS Service the whole scenario has changed and event planners all over India are benefiting immensely by integrating Bulk SMS Service.
If you are into the field of event planning and looking for a reasonable tool to advertise your event and maximize the return on investment then Bulk SMS is for you. Make your event a grand success by using the Best Bulk SMS Service of Fast2SMS. Fast2SMS is a popular Bulk SMS Service Provider for Event Planning. Unlike other SMS Providers, our focus is only on the delivery of your messages. We use AI algorithm to deliver your SMS using multiple operators providing you with clear and transparent delivery status of each message. You can also download our Android App available at the Google Playstore. Using the app, you can send messages to your contacts directly from the mobile itself. Our messaging interface is extremely simple and designed in a user-friendly way so that any person can make use of it. Helping over 2 million users with our exceptional Bulk SMS Service, we promise to deliver quality SMS Service at affordable rates.  Choose Fast2SMS and make your event planning easy and effortless. Sign up today and start reminding your clients that the event is approaching and you are waiting to see them.