How Hotel Business can use Bulk SMS Service?
In this mobile revolutionary era, where you can rarely find anyone without a cell phone, SMS Service for hotel business is the best tool to connect with your clients in just a few seconds and advertise your brand. Every business aims of earning maximum profit. Hotel Business owners have to deal with retaining customers and attracting more clients on a regular basis. This can be quite tiresome. Also traditional marketing tools are not as effective as Bulk SMS as they don't guarantee immediate reach and are quite costly. According to the statistics, SMS is the most used channel to establish mutually rewarding relations with clients. In this article we are going to discuss how fruitful SMS Service is for hotels and how can you make the most out of it. So, if you are into hotel business, then this article is for you.

Why Bulk SMS Service is important for Hotel Business?
Bulk SMS Service is a boon for hotel business. With the cut throat competition in the hotel industry, large number of hotels and resorts are incorporating it into their marketing strategies nowadays as it is easy to use, convenient, and provide value for money. The main benefit of integrating SMS Marketing into hotel business is that it offers instant connectivity with the target audience in real time and helps to foster better customer relations. Almost all mobile phones have SMS feature enabled. Studies clearly depict that SMS Service is the only tool which has the highest open rate of 98%. Thus, you can reach your client directly on their mobile phone without any mediators. As hotel industry pays utmost importance on customer service, so SMS has become an efficient and effective tool to promote your hotel business. Unlike email marketing, where most of the emails remain unread for days, Bulk SMS is a much better channel to increase your brand's visibility and has the highest response rates than any other medium.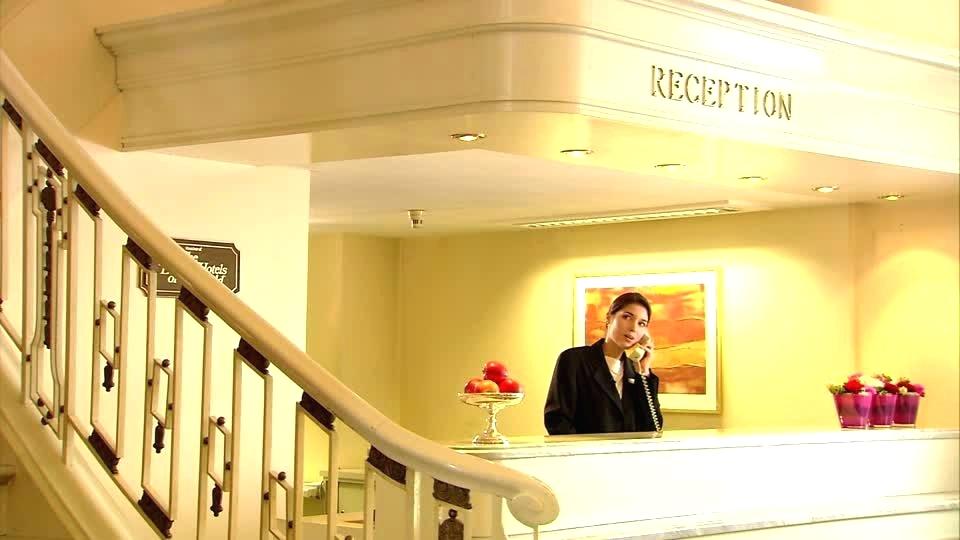 Ways by which hotel business can use Bulk SMS
1. Send confirmation after the booking:
When a guest has made a booking in your hotel, send a confirmation message and thank them for the same. It can greatly help in building an instant rapport with your customer.
Example:
Dear Mr. Kailash
Thank you for booking 2 rooms at our hotel. Your booking reference id is 72838311.
2. Send special offers:
Timely offers send to customers can produce remarkable results and help in converting leads into loyal set of customers. Special deals, discounts, coupons send via SMS help in developing your business into a brand.
Example:
ABC Hotel offers you a luxurious space for birthday parties, wedding receptions, and formal meetings. Make your special day more memorable by choosing us. Call us at 9999999999 for exciting deals.
3. Send reminders:
Make your guests feel valued by sending reminder SMS so that they don't forget their reservations. Reminding them about their upcoming visit leads to cultivating trust and helps in building a bond with the customer.
Example:
Hello Ms. Gita,
This is to remind you that you have booked your table for tonight, 8 PM. Looking forward to see you.
4. Send wi-fi details and room details via text:
Enhance customer service experience by sending SMS regarding the wi-fi password, room service number, and other minor details.
Example:
Hello Mr. Rakesh,
Hope that your stay is comfortable. Your wi-fi code is [email protected]
5. Guest Arrival message:
You can make your guests feel a lot special and valued by welcoming them with a complementary drink or a discount at the time of checking-in. These small gestures will contribute greatly in improving your brand image and offering best customer service.
Example:
Hello Mr. Sharma,
We look forward to welcome you at our hotel. When you are settled, please visit the dining area for a complementary glass of juice. See you soon.
6. Check-out SMS:
When a customer checks-out from your hotel, make it a pleasurable experience for them by sending SMS about the transport, routes, and location, etc. to help your guests get to their next desired destination with ease.
Example:
Hello Mr. Kamal,
Thank you for your stay at our hotel. Please find the attached map for your destination. Wish you a happy journey.
7. Feedback SMS:
In order to increase your loyal set of customers and enhance your presence, you can ask a couple of questions about their stay in your hotel. Just SMS with a feedback URL link and analyse their responses to improve your customer experience.
Example:
Hello Mr. Mukesh,
We hope that you enjoyed your stay with your family. Please click this link to submit a short feedback form.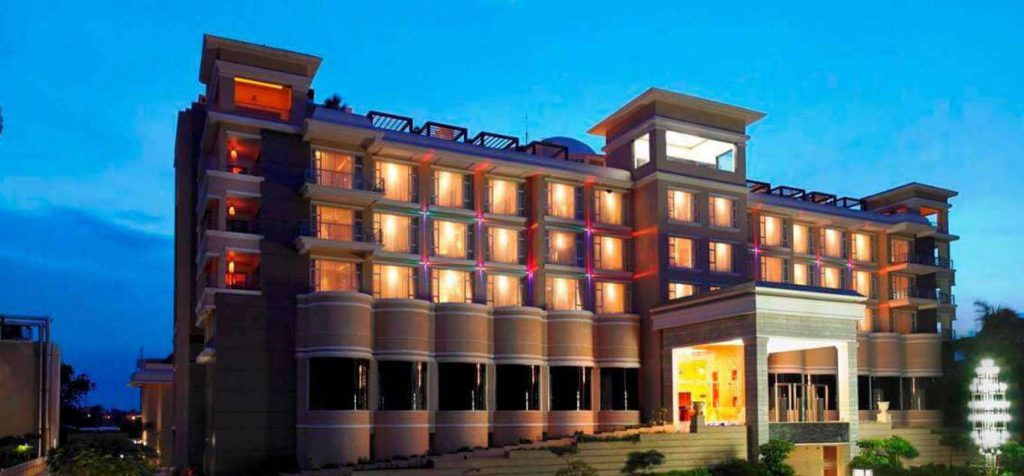 Why Fast2SMS is the Best Bulk SMS Service Provider for Hotel Business?
SMS can help in providing a comfortable stay to your guests by connecting with them in a personalized manner. Fast2SMS is the Best Bulk SMS Service Provider for hotel business in India. If you are not getting the desired results using conventional marketing tools, then Bulk SMS Service is for you. Switch to the quality driven service of Fast2SMS and connect with your clients in just a fraction of seconds. Fast2SMS offers you innumerable features at nominal costing to take your hotel business to another level and develop a stronger customer base. If you want to stand out from the crowd, it is vital to select a medium which reaches the clients instantly. Bulk SMS for hotel business is the most profitable tool and has the capacity to engage your target audience instantaneously.
Escalate your business and skyrocket your sales using our affordable Bulk SMS Service in India. With us, you don't need to spend huge amount of money, if your SMS requirement is less. Our plans are specifically designed to cater to the needs of every business. You can start sending Bulk SMS with just Rs. 10. Now, no need to invest on heavy amounts to purchase SMS Service. There is no minimum purchase limit if you use Fast2SMS. Apart from reasonable costing, we have some other interesting features like QR code, Quick Transactional route, Custom SMS, Multimedia SMS, API SMS, and many more. So, don't wait anymore. Speed up your client interaction and start building your brand presence by registering at Fast2SMS. Sign up today and make your guests feel at home.