How Restaurant Owners can benefit from Bulk SMS Service?
Bulk SMS Service for Restaurants is a preferred medium for generating leads and is being utilized by a majority of restaurants, takeaways, and food outlets. SMS Service in India enables restaurant owners to create their brand identity, reach their target group at the earliest and advertise their brand at the same time. Now you can connect with your customers in just a few clicks and convey them enticing deals, offers, and discounts. Bulk SMS for restaurants is the best tool to keep your customer coming back to your restaurant. Do continue reading for knowing interesting ways to promote your restaurant using SMS Marketing.

Why Bulk SMS Service is important for Restaurant Business?
SMS is the only medium that has the most personalized connection with the recipient as it reaches the customers directly in their mobile inboxes where no other channel can get through. You might have noticed that people search on their smart phones to find a new food outlet. Thus, it shows how important role can be played by incorporating SMS Service for marketing your restaurant business. The biggest benefit of this channel is that it can reach a wider range of audience and that too without the need of internet connection. Delight your customers and help them choose you by texting an appealing message to your prospective clients. Leverage this powerful marketing tool to drive more traffic and increase your business revenue.

Case Studies related to Restaurant Business
Large number of restaurant businesses are effectively utilizing SMS marketing and reaping great profits out of it. A famous restaurant in UK Beit Ha Madras has deployed SMS marketing to improve customer service and enhanced their sales.
Also a Live music Restaurant Group, Bistro Live has integrated a successful campaign using the Bulk SMS Service.
A popular restaurant in USA Brian's Place had a tremendous success using SMS Marketing. Like others, the owner of this restaurant Brian Alvarez, was earlier skeptical in using Bulk SMS Service. After trying hundreds of different tools and tactics, he finally got the best results by adopting SMS Service. To attract more customers, he used coupon codes, made a VIP list of customers and sent them personalized offers.
To make money in your restaurant business, you need customers. And to retain them, you need to communicate on a regular basis with your customers. This can be possible by integrating Bulk SMS Service into your marketing strategy. SMS works best to persuade your consumers and increase their loyalty towards your brand. Studies have confirmed that SMS reaches within a fraction of seconds and is read within 3 minutes of delivery.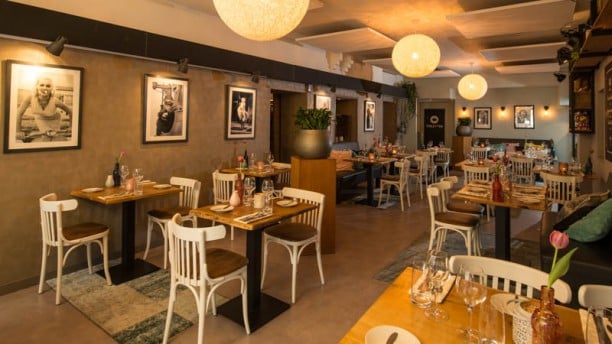 Ways in which restaurant business can use Bulk SMS
Texting can work for you if you want to expand your market outreach and advertise your business. Some of the popular ways you can use Bulk SMS Service to maximize your restaurant sales are.
1. Promote your brand: With the help of Bulk SMS Service, advertising your brand is an easy and hassle free process. You can introduce offers, discounts, and many other enticing deals in a budget-friendly cost.
Example:
Don't feel like cooking tonight? Main course meal starting from Rs. 100. Choose from a range of starters, meals, and desserts. Offer valid for a limited period only. Hurry up! Call us now.
2. Send texts for booking reminders: Send messages reminding the guest about their booking.
Example:
Dear Rupal,
Your table has been booked at our restaurant for tomorrow 5 PM. See you soon.
3. Promote new dishes: What better platform other than Bulk SMS to promote your restaurant. As people are active on their cell phones all day, it gives restaurant marketers a chance to convert their leads into regular customers. You can send pictures of the famous dishes of your food outlet via SMS and increase your popularity.
Example:
Dear Manohar,
Check out our brand new menu at our restaurant and order online. Get 50% off on your first order. Select from a range of different cuisines and enjoy your favorite dishes.
4. Send Coupons: Use Bulk SMS Service to send coupons, offers, exclusive deals and attract new customers with ease. Coupon codes can greatly help in increasing the revenue and maximizing your sales. This can lead to increase in customer's loyalty over time.
Example:
Dear customer,
Special offer for you! Show this SMS and get a free smoothie with any purchase.
5. Delivery and notification SMS: It makes your service more professional if you update the customer on every order made by them.
Example:
Dear customer,
Thank you for placing order with us. Your order will be ready for collection in 30 minutes.
Using these aforesaid points, you can surely increase your customer loyalty and increase their visits to your restaurant.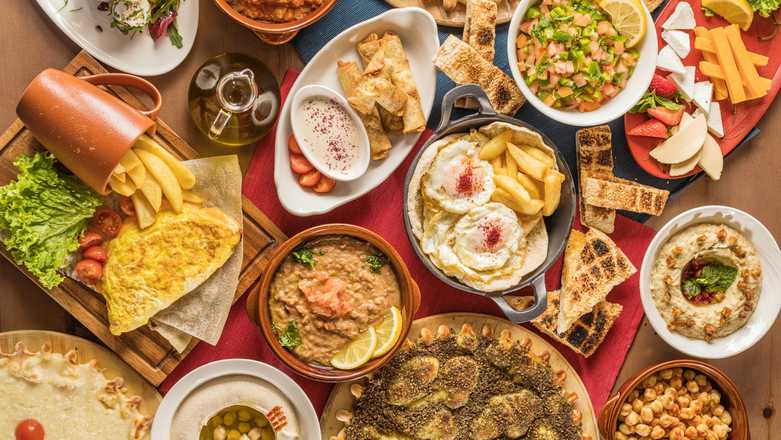 Why Fast2SMS is the Best Bulk SMS Service Provider for Restaurants in India?
Every restaurant owner has to integrate some kind of marketing strategy to capture the attention of the target audience and maximize its profits. Among all the available marketing tools, SMS Service for Restaurant Business is the best tool to build a loyal customer database and promote your food outlet without involving a huge sum of money. SMS Service is the most effective strategy to promote your restaurant business, and engage your clients about new offers, promote your special dishes, and send delivery notification SMS. Try the affordable and fastest Bulk SMS Service of Fast2SMS and build an irreproachable reputation of your brand. Your customers are most active on their cell phones, so texting is far better option than relying on the conventional marketing tools.
Upload contacts directly from your mobile using our Android app which can be downloaded from the Google Play Store. With our easy and user-friendly interface, you can craft messages in the fastest way possible. Unlike other SMS providers, we generate only real time delivery reports, describing the details of every message sent. We work on AI algorithm, having multiple operator support. This means that if your SMS is not delivered by one, we shift it to a different operator and retry sending it for a stipulated time period till the message gets delivered. Use the Bulk SMS Service of Fast2SMS and create a buzz of your brand. Sign up now and make your restaurant the most popular food outlet in your city.