How Packers and Movers can integrate Bulk SMS Service?
The demand for Packers and Movers is increasing at an exponential rate. In today's hectic lifestyle where relocation is common, people are opting for the services of Packers and Movers to relocate in a hassle-free way. The Indian Logistics Industry continues to grow and prosper due to the changing technological advancements in retail, e-commerce, manufacturing, and other similar sectors. Packers and Movers Industry can benefit immensely from Bulk SMS Service as it provides instant connection to convey urgent updates regarding orders placed, send reminders, alerts, notifications, in just a click of a button. In this article, we will delve into the benefits of adopting Bulk SMS Service for Packers and Movers Industry.

Why Bulk SMS Service is beneficial for Packers and Movers?
Courier and Logistics services are known to be the most time-bound services. They require a tool which not only reach the customers within the stipulated time period but also is a cost-effective medium of transferring information. Text Messaging Service is a simple yet powerful channel for improving customer relationships by streamlining internal operations and helps in coordinating with the team in a much better way. Due to the numerous benefits of this marketing medium, Packers and Movers industry have completely replaced all the traditional communication tools like fax, email, phone with Bulk SMS Service. Moreover, SMS Service has greatly helped in improving customer service as it conveys important updates in a speedy, secured way thereby building trust among the clients.
Some of the major benefits of Bulk SMS Service are:
It improves customer retention.
Fosters better coordination and management.
Minimize human errors.
Reduce costs
Helps in systematic organisation and proper optimization of resources.

Case Study of Logistics incorporating Bulk SMS Service
NADC Logistics is a company in UK that offers courier, warehousing, and logistics services. They were searching for a fast, reliable, cost-effective tool to send transportation details and other updates to their clients and customers. Traditional communication channels like emails, calls were not suitable for them as information needs to be transmitted instantly. Implementing Bulk SMS Service was a game changer for their business. It helped them in informing customers about order statues thereby streamlining supply chain management. As SMS gets delivered within a fraction of seconds, it serves as the perfect medium for transmitting urgent order updates.
Ways in which Packers and Movers can incorporate Bulk SMS Service
1. Update customers about order statuses: SMS works as the best medium to disseminate order related information to the clients and customers. As everyone has an access to mobile phones, delivery status, order updates can be transferred in a single click of a button. SMS is the only tool that can convey real-time updates to the clients thereby fostering better customer relationships and increasing customer engagement rates.
Example:
Dear Customer,
Your AWB no 546782 has been delivered.
Magnum Courier Service
2. Manage Warehouse: Bulk SMS makes the management of warehouse easy and effortless. It can help in crucial scenarios such as inventory shortage or back-order deliveries. Hence, it ensures systematic management of warehouse enabling efficient coordination among the staff members. In case of order delays, system failures, SMS serves as the most efficient tool in transferring crucial information in just a few clicks.
Example:
Dear Team,
A new shipment is scheduled for warehouse 2 at 5 PM. Please stand by for reception and inventory.
3. Send Payment reminders: SMS is the fastest channel of establishing connection with the target audience. Often payment reminders are sent through emails, calls which doesn't guarantee immediate action. Bulk SMS Service is the perfect medium for sending invoices, payment notifications to the clients. Using the services of Fast2SMS, you can even schedule your SMS for a future date thereby further making the payment collection process hassle-free.
Example:
Dear Customer,
Your payment for order no 716311 is due. Please make the payment at the earliest.
United Logistics
4. Communicate on the move: Since SMS does not require internet connection to view, it is the most reliable channel for communicating with the drivers, transportation staff on the move. If you wish to update any last-minute changes or  order cancellations then Bulk SMS is the best tool for that. Thus, many courier and transportation services implement SMS Service for delegating responsibilities and scheduling the work.
Example:
Hello Rajan,
A car accident has been reported on the Tilak nagar road. Please use an alternative route for faster delivery.
5. Promote your logistics brand: If you wish to increase brand awareness of your logistics service and advertise your business, then Bulk SMS Service is an ideal choice for you. Text messaging is powerful tool to communicate with the clients as well as helps in increasing brand recognition instantly. Having the highest open rate of 98%, it has replaced all the conventional marketing channels and emerged as the most profitable medium for brand promotion.
Example:
Dear Customers,
Supreme Logistics offers you minimum delivery charges and fastest delivery for relocating anywhere in India. Contact us today at 9999999999 and get the best service at affordable prices.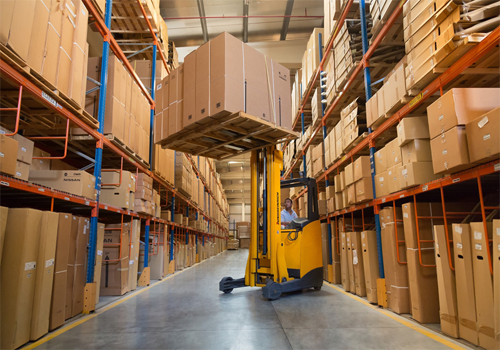 Customer service plays a vital role in the logistics business. As this industry needs a quick and reliable tool to send alert messages and order updates to customers, Bulk SMS Service for Packers and Movers is the first choice among every logistics business. If you are into Logistics business and searching for a Bulk SMS Service Provider, then your search comes to an end. Choose the Best Bulk SMS Service of Fast2SMS and communicate urgent updates, important notifications in a hassle-free way. Being in the SMS industry since 2011 and serving over 2 million clients, we understand the challenges faced by logistics business and commit to resolve them. Using our quality driven SMS Service, you can connect to your clients instantly and convey updates regarding their order in a fraction of seconds. We offer you a user-friendly platform that enables you to send messages effortlessly without investing a huge sum of money. We provide SMS Service at the lowest price in the industry and also offer you the facility to test our service. Register now at Fast2SMS and streamline your operations by sending timely updates to your clients. Sign up now and avail the Best SMS Service at affordable pricing.