How Real Estate Owners can benefit from Bulk SMS Service?
As the income of the middle class group is rising, the demand for a house or property is also on the peak. Real Estate Business is a booming industry and it requires a communication channel to acquire leads and promote its brand at the same time. The conventional advertising tools used earlier like flyers, billboards, newspaper advertising, have become obsolete and hence are not preferred by real estate agents. Bulk SMS Service for Real Estate Owners is an ideal tool for informing the prospective clients about buying, selling, leasing property, or updating them with the payment details, registration fees, etc. In this article, we are going to discuss the reason of using SMS Service and the ways in which you can integrate it. Do continue reading it if you are a real estate agent and want to promote your business in a hassle-free way.

Why Bulk SMS Service is beneficial for Real Estate Business?
Bulk SMS Service is the only tool which has the highest open rates and is the fastest medium to reach your target group of customers wherever they are. The drawback in the traditional adverting tools is that they fail to cover a wider area and are quite expensive. Texting is a popular means to communicate with clients as it is easy to use, reaches within seconds, and is the least costly channel of conversing with the customers. Mobile is carried by everyone at all times and people have a habit of checking their mobile phones frequently. Since SMS is compatible with every mobile device and gets delivered within a fraction of seconds, it is considered as the perfect medium to connect with the potential clients. Thus, large number of real estate agents are opting for SMS marketing to send campaigns for available properties or upcoming projects.
Case Study of a Real Estate Business using SMS Service
Metrolina Realty Holdings provides real estate solutions to investors, homebuyers and sellers. The main reason why this famous venture integrated Bulk SMS Service was that they needed a marketing tool which has the highest conversion rate. By integrating SMS marketing, they were able to reach out to new customers and provided better assistance to the existing customers. They feel that Bulk SMS helped them to connect with the clients in a much faster way as 99% of the messages reach the customers instantly.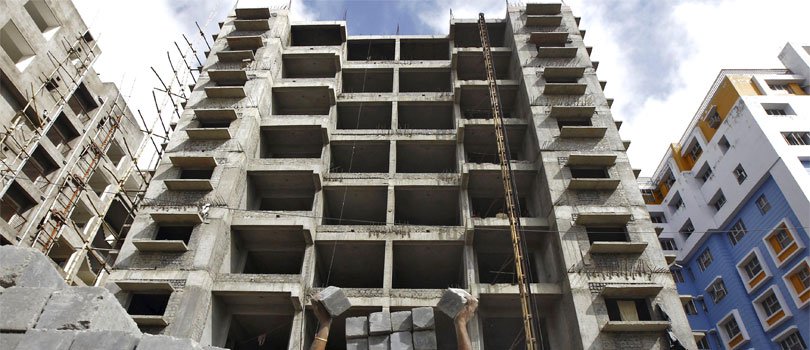 Ways in which Real Estate Developers can use Bulk SMS
1. Generating leads: SMS serves as the best medium to convey updates and notifications about a property which the customer might be interested in. You can prepare a list of clients who have visited your office, or called you previously asking for properties in a certain area. Then when you are planning to advertise property located in that specific area, you can send SMS to all those interested clients describing the details of it. This will not only help you in improving the customer service but will promote your upcoming projects in a much easier way.
Example:
Dear Mr. Sharma
30×40 east facing and 40×60 north facing sites available for sale at Vasant Kunj, New Delhi. Call us at 9999999999 for more details.
Regards
Muskaan Builders
2. Sending notifications: SMS works as the perfect channel for reminding your clients about property viewing times and location. Having the highest open rates, agents prefer SMS over email as it is a reliable, and fastest channel which doesn't require internet connection to view it.
Example:
Dear Mr. Malhotra
This is to inform you that Parag from Sunrise Builders will show you the property on Friday, 3 PM. Please call us at 8888888888 if you want to change the time.
3. Attaching images with SMS: The biggest advantage of promoting a real estate business using SMS marketing is that you can even attach images of your property, flat, house, to provide an idea of its size, structure, and other peculiar details. It can greatly help the clients in deciding whether to go ahead and view the property or not. Additionally, it makes the message text more appealing to read.
Example:
Dear Customer
Please find attached herewith the photos of our new venture launched recently.
Regards
Siddhi Constructions
4. Sending alerts: Using Bulk SMS, you can send alerts to your prospective clients informing them about pricing details, installment amount, brokerage fee, or any other vital information pertaining to their specific searches.
Example:
Dear Customer
We have received your first installment amount of Rs. 25000. Thank you for choosing Agrawal Constructions.
5. Payment and Confirmation details: Bulk SMS Service helps you in simplifying the tedious process of payments, confirmations, successful registrations, etc. You can send SMS to your clients after every payment made, or registrations done. Since SMS is the fastest medium to disseminate information, it is mostly used by real estate agents for sending confirmations. Thus, incorporating SMS for real estate business streamlines the communication at all levels making it easy for the owners to advertise their property business.
Example:
Dear Mr. Mehta
Thank you for registering with us. Your membership has been confirmed.
Regards
Aakriti Builders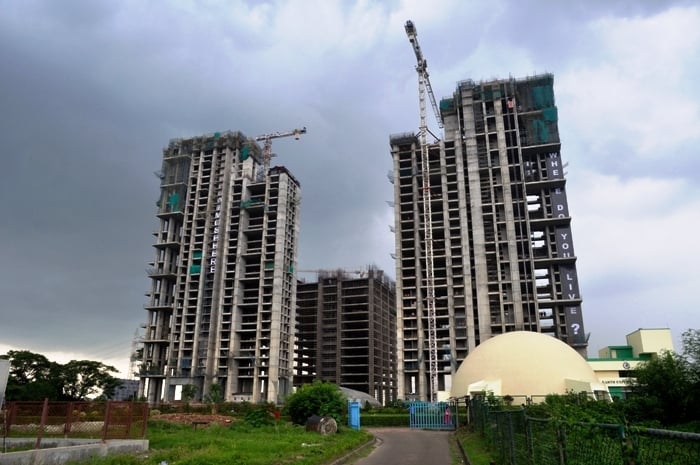 Real Estate Industry is growing at an escalated rate and in the coming future, it is expected that this field will witness more investments and expansions. Bulk SMS is a powerful tool that can help your real estate business to stand out from the competitors. It is the only advertising channel that can raise your brand awareness in a cost-effective manner. Moreover, it enables to establish a direct connectivity with your audience that is not possible with other advertising tools.
If you wish to use Bulk SMS Service for Real Estate advertising, then take the services of Fast2SMS. By having presence all over India and serving more than 2 million clients, we understand your requirements and work towards providing you the Best Bulk SMS Service. Our pricing is very reasonable, without any hidden charges. You can even start sending Bulk SMS with just Rs. 10 if your SMS requirement is less. Fast2SMS works on AI Algorithm and provides authentic real-time delivery reports making our SMS Service the most transparent. Do avail our exceptional quality Bulk SMS Service having the fastest delivery rates, easiest user interface and robust connectivity. Sign up now and reach your potential buyers instantaneously.