SMS Price & How to purchase SMS in Fast2SMS?
Fast2SMS offers you a platform for sending bulk SMS at cost-effective prices. It is a leading bulk SMS service provider company in India. We provide a wide range of bulk SMS plans at budget-friendly prices to take your business to the next level and reach great heights. We offer Bulk SMS  at the lowest price.
 SMS Price in Fast2SMS
Our Bulk SMS price starts from 15 paise per SMS, which is the lowest in the market. Visit the Add Credit section to know the details of various plans. With our service, you can start sending SMS from just Rs 100.
There are no hidden costs involved in sending Bulk SMS using Fast2SMS. Our utmost emphasis is on the transparency of our services. Here you will not find any kind of fraudulent practices. Customer satisfaction is our prime motive. You can send Bulk SMS at the cheapest price.
How to purchase?
Our user-friendly interface and prompt delivery make it an ideal choice for every user. The process of purchasing Bulk SMS in Fast2SMS is very easy to follow. All you need to do is-
Simply log in to Fast2SMS
Select the Add Credit option
Process for adding money in Fast2SMS panel
1. If you are willing to add credit first, then send SMS. Click on the add credit option in the left side of the panel. The following screen will be shown. Different options with validity are being displayed at the right side of the screen.
If you are spending Rs. 100 to Rs. 3999, then Per SMS Cost will be 23 paisa with unlimited validity.
Now if you want to send SMS up to the amount of Rs. 4000 to Rs. 7999 then Per SMS Cost will be 21 paisa with 6 months validity. After 6 months, per SMS cost of 23P will be deducted from your wallet balance.
if you are paying Rs. 8000 to Rs. 13999 then Per SMS Cost will be 19P with 6 months validity.
Similarly if you are paying Rs. 14000 to Rs. 59999 then Per SMS Cost will be 17P with 1 year validity.
And if you are making a transaction of 60000 or more then Per SMS Cost will be 15P with 1 year validity.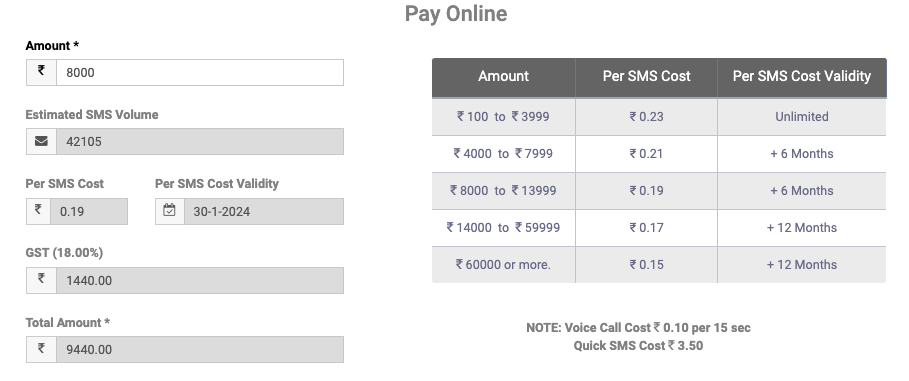 2. Enter the amount for sending SMS. Suppose you want to send SMS up to Rs. 1000. Enter the amount. As soon as we enter the amount, estimated SMS volume along with Per SMS Cost, Per SMS Cost validity, GST will get displayed and the total amount will be shown on the screen. Click next to proceed further with payment.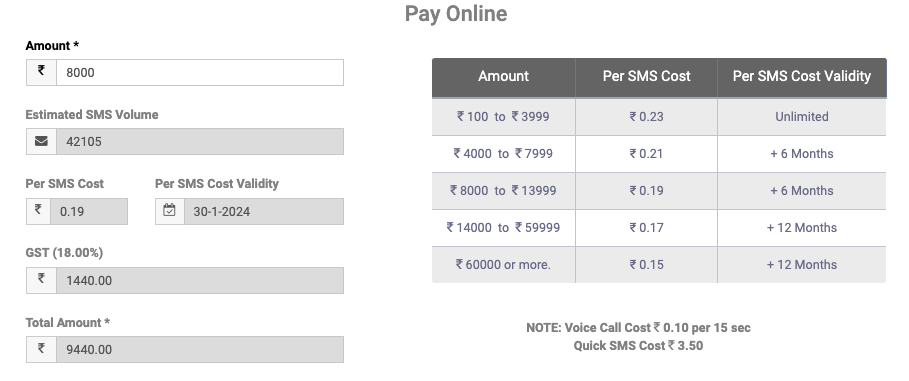 3. Then a screen will pop up asking you the billing details for the invoice. If you have a company then it is mandatory to enter the GST No. and Company name. Else it is optional.
4. Fill the other details as well. Like address, country, state, city, zip code. It is compulsory to fill all the details. Then click on the proceed button.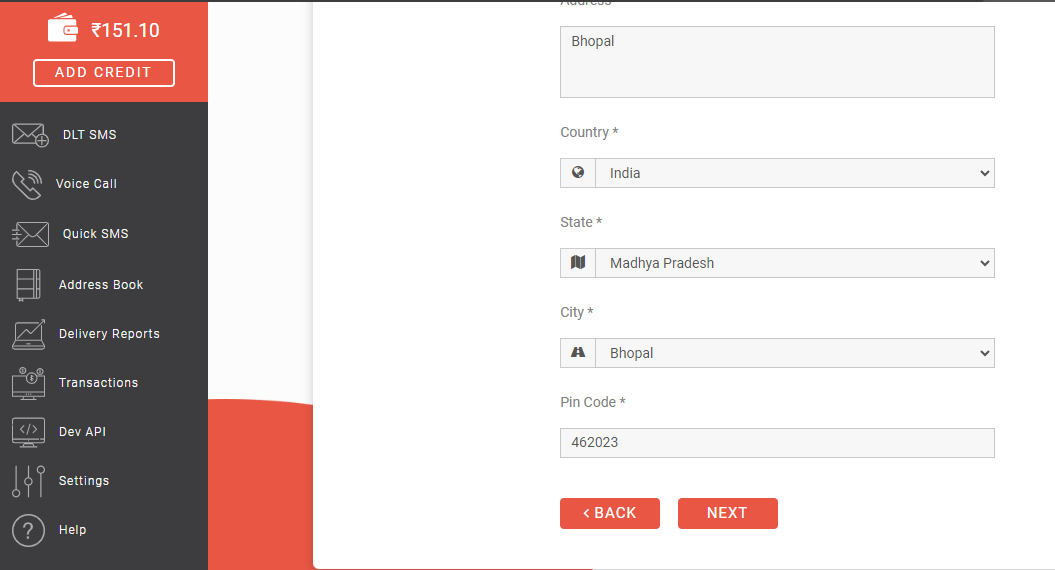 5. After selecting proceed, you will be directed to the payment gateway. You can pay by cards, UPI, wallets, or net banking by selecting the option Paytm. When you have done the payment your wallet balance will show that amount for which you have paid for. And then you are eligible to send SMS for the amount you have paid.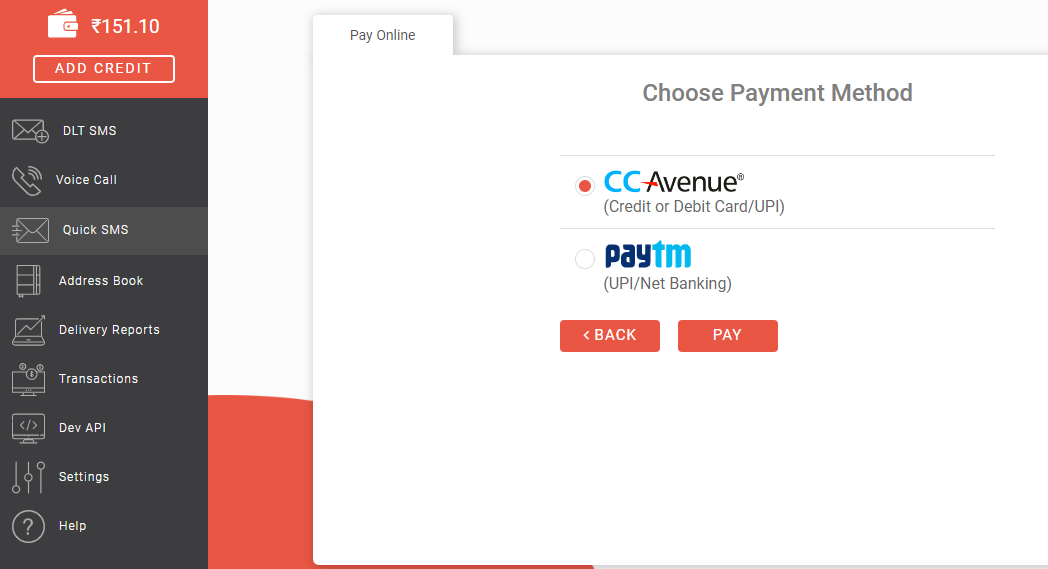 6. You can scan the QR code or scroll down to pay using net banking, UPI or wallets.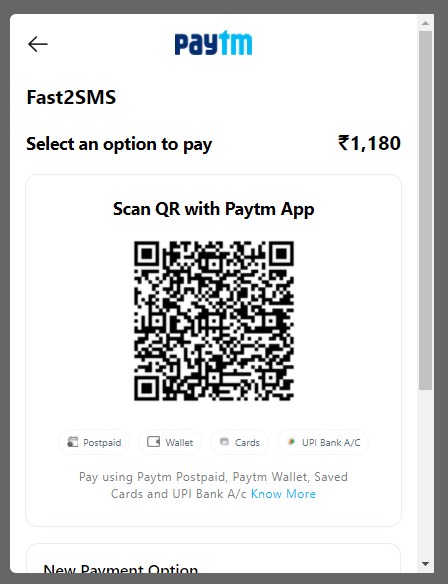 Login to Fast2SMS and reach your target audience easily.

Watch Video – How to use Fast2SMS