How Spa and Salon can integrate Bulk SMS Service?
In today's modern era, the desire to look good is increasing among people from all walks of life. As the demand for Spa and Salons is rising, so is the competition. Growing your salon business can be challenging at times. However, with the right marketing tools, you can ensure that your business thrives and prosper inspite of the severe competition. Due to the rapidly rising competition among Spa and Salons, it is imperative to select a marketing channel that helps to advertise your brand and engage the customers. Customer engagement is the key for driving on-going sales and building a strong brand awareness. Bulk SMS Service for Spa and Salon is an ideal tool to capture and engage customers in a speedy way than the conventional marketing mediums. In this article, we are going to discuss why SMS Service is the best channel to connect with the clients at a personal level and build a loyal set of customers.

Why Bulk SMS Service is useful for Spa and Salon?
The number of cell phone users have accelerated at a fast pace. Almost, everybody carries a mobile with them all the time. Thus, Bulk SMS Service is the most preferred channel to converse with the clients as it provides a widespread reach in a short span of time. The biggest benefit of SMS marketing is that it offers an instant connectivity with the target audience which is fastest compared to any other promotional tool. Also, text message is the most personalized way of connecting with the clients without any intermediary. Hence, it bridges the gap between the brand and the customer thereby providing maximum customer satisfaction. People can ignore email and social media messages, but the chances of ignoring a text message is rare. Salon industry can reap innumerable benefits by implementing Text Messaging into their marketing campaigns.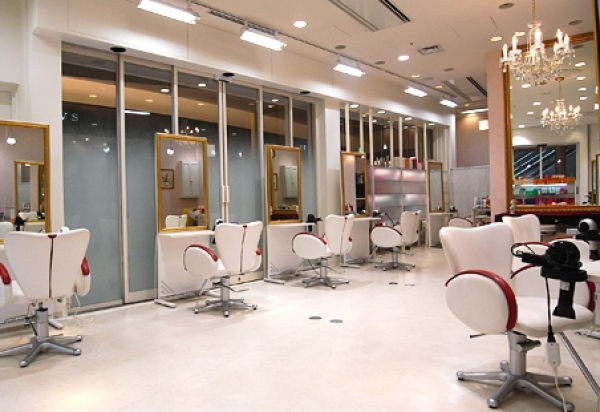 Ways in which Spa and Salon owners can use SMS Service to maximize their revenue
1. Promote your Spa and Salon: SMS is a great way to bring customers into your Spa or Salon as it is read just within 3 minutes of getting delivered. You can send promotional offers, special deals and discounts to large number of clients in a single click. This marketing medium is affordable than the other traditional means of communicating with the customers and therefore large number of Salons incorporate Bulk SMS Service to advertise their business.
Example:
Dear Anuradha,
Get 30% discount on facial, manicure, and makeup services at Radhika Beauty Parlor. Offer valid for this week only. Get ready for a new look this festive season.
2. Sending appointment reminders: Sending reminders informing about scheduled appointments is the best way to reduce the occurrence of no-shows. Often times, people tend to forget their appointment timing due to busy schedules. Bulk SMS can be used in this regard for serving customers in an efficient way.
Example:
Dear Swati,
Just wanted to remind you of your appointment at Matrix Salon, tomorrow evening at 6 PM. See you soon.
3. Ask for feedback: Bulk SMS can also be used for collecting feedback from your clients. Simply, send a text with a feedback URL link asking your clients to submit feedback of your services. This will help you in gaining insights on the preferences of your customers and provide valuable inputs on how you can improve your service further.
Example:
Dear Customer,
If you have 30 seconds, then please fill out this short feedback form. We would love to know how satisfied you are with our services.
4. Share beauty tips: The main purpose of every business is engagement of customers. If you are in the beauty industry, then it is vital to build a rapport with your clients to increase their loyalty towards your brand. Sharing beauty tips can greatly help to establish a connection with your clients at a much deeper level. As girls and women are conscious about their looks, sending beauty tips in message is a great way to show that you care.
Example:
Dear Anjali,
Beauty Tip- If you want to improve the complexion of your skin, then apply cucumber juice. It makes the skin hydrated and softens the skin texture.
Visit us at Cindrella Beauty Salon and get the best skin, hair treatments at reasonable rates.
5. Create SMS Loyalty Campaign: SMS serves as a popular medium to promote loyalty among existing customers. Segment your customers on the basis of duration of the time they have been your clients, and then send exclusive offers specially designed for your regular clients. This promotes brand recognition and increase customer attrition rates.
Example:
Dear Megha,
We have an exclusive gift for you. Show this text on your next visit at Aura Spa and get 25% off on the total amount. Thank you for being our premium client.

Bulk SMS Service for Spa and Salon Industry is a cost-effective and profitable channel to convey appointment reminders, send promotional offers, and engage the clients in the fastest manner. As the average Indian looks at their mobile phone more than 150 times a day, Bulk SMS is an efficient tool to establish a direct connection with the clients by reaching them at the earliest. By using SMS Service, you can strengthen relations with your customers and build an unbreakable bond with them. If you are into the Beauty Business and are interested in integrating Text Messaging, then choose the Best Bulk SMS Service of Fast2SMS.
Being in the industry since 2011, we understand the challenges faced by businesses and work to provide exceptional quality services at affordable pricing. Customers have always been our top priority. To provide maximum satisfaction to our users, we have designed a user-friendly platform that enables you to send messages easily and effortlessly. Our Bulk SMS Service is easy to use, affordable and will surely add value to your salon business. Unlike other Bulk SMS Service Providers, we don't have a minimum purchase limit. Our plans start with Rs. 10 onwards and every user gets free credit after sign up to test the quality of our services. So, don't wait any more. Register at Fast2SMS to connect with the clients speedily and make your salon the most popular in your area.