How Supermarkets can increase footfalls by using Bulk SMS Service?
In today's mobile era, where mobile is being used for all kinds of activities like shopping, bill payment, bookings, in addition to calling and messaging, SMS serves as the most effective tool to engage customers. As there is no dependency of having an internet connection to view a message, Bulk SMS Service is becoming a popular means of communicating with the target group of customers. Supermarkets also prefer this mode of communication to advertise their brand and build a loyal set of customers. Bulk SMS Service for Supermarkets is the best tool to increase footfalls making your supermarket stand out from your competitors. Having the highest response rates, SMS is the only medium which enables the supermarket retailers to establish a direct connectivity with the customers thereby providing them an amazing shopping experience. In this article, we will be discussing the ways in which supermarkets owners can use Bulk SMS Service to increase customer retention and promote their store.

Why Bulk SMS Service is significant for Supermarkets?
Supermarkets have to reach a wider range of customers in different age brackets. SMS is the only means to communicate with a large group of people as everybody has an access to a mobile phone. Bulk SMS Service in India is slowly replacing all other marketing channels like emails, newspaper advertising, social media advertising, and emerging as the most used medium for creating brand awareness. Having 98% open rate and 36% click- through rates, Bulk SMS is undoubtedly the perfect marketing channel to connect with the clients in the fastest possible way. People check their phones frequently and there is a hardly any SMS which goes unread. Thus, Bulk SMS helps to provide a direct connectivity with the clients. Furthermore, the budget friendly costing that it offers has made it a popular medium among large number of supermarkets as they prefer Bulk SMS over other advertising tools.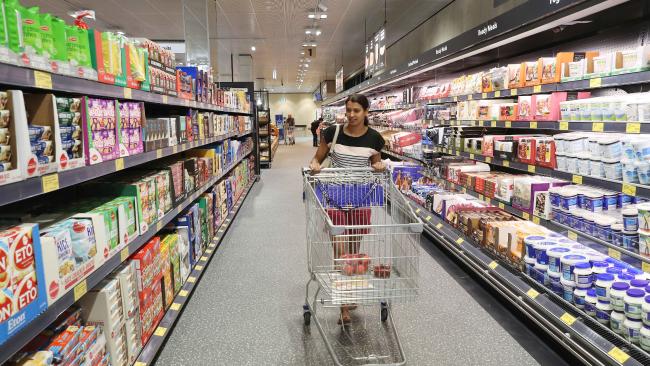 Ways in which supermarkets can use Bulk SMS Service
1. Order updates: Bulk SMS Service is the most viable tool to convey order updates, delivery time, billing amount, etc. Since SMS can reach the customers 24*7, it is considered as the best tool to convey informative messages. As it is the quickest tool to reach the clients, large number of retailers prefer SMS Service to keep their customers timely informed.
Example:
Dear Customer,
Your order is on the way. Thank you for shopping with us.
Regards
Meena Supermarket
2. Advertising and Promotion: SMS is the perfect channel for brand promotion and advertising. It helps to send special offers, exciting deals, to multiple targeted groups at one go. The beauty of SMS marketing is that it allows a brand to connect with large number of customers at once thereby making it an ideal tool for promotion.
Example:
Dear Customer,
Get 15% extra off on all purchase above Rs. 1000. Hurry up. Offer valid for a limited time only.
3. SMS Loyalty Program: In order to encourage repeated purchases, you can set up an SMS loyalty program wherein you can send exclusive offers to your premium customers. Cultivating trust among your customers is vital if you want to maximize the sales and SMS marketing is the best way to do it. This can greatly build the brand credibility and promote loyalty towards the brand.
Example:
Dear Customer,
As a premium customer of Kanika Superbazar, we have an exclusive offer for you. Show this text and get 30% additional discount on all your purchases.
4. Product updates: Often times, retailers don't feel the need to inform their customer about the products which are back in stock. But, if you try to update the customers regarding the same then it can surely help you in connecting with your customers at a deeper level. Using Bulk SMS Service, you can convey product updates which were out of stock earlier and the customer was looking for it. This will surely improve the customer service experience enabling you to develop a strong bond with your customers.
Example:
Dear Natasha,
This is to inform you that the 'Organic Brown Rice' which you were looking for previously is now back in stock. Please visit our store and purchase it.
5. Personalized SMS for sending greetings: To build an instant rapport with your target audience, it is vital to connect with them on a personal level. Sending greetings SMS such as birthday wishes, thank you SMS after purchase, festival greeting SMS makes your customer feel special. And SMS is a personalized tool which helps to bridge the gap between the brand and the customer by offering maximum value.
Example:
Dear Parul,
Mayuri Store wishes you a very happy birthday. On your special day, we have a special discount of 20% exclusively for you.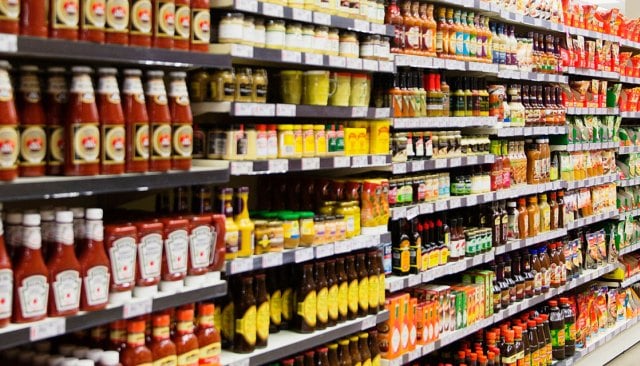 Why Fast2SMS is the Best Bulk SMS Provider for Supermarkets?
Supermarkets need a tool to establish constant connection with the target customers. Bulk SMS for Supermarkets is an ideal channel to transmit frequent updates, promotional offers and that too at an affordable pricing. Inspite of the plethora of marketing tools, Bulk SMS Service is still the most popular tool to connect with the customers in a speedy way. If you want to incorporate SMS Service, then choose Fast2SMS. We are in the Bulk SMS industry since 2011, and our mission is to make the messaging industry simple and less costly. Using our quality driven service, you can reach your customers in just a fraction of seconds and update them about product details, due amount, special deals and discounts.
Our pricing is pocket-friendly, without any hidden charges and the minimum amount with which you can send SMS is Rs. 10. We have diverse features to ease your marketing experience enabling you to strengthen your customer relations in a hassle-free way. Taking care of the needs of our users, we have built a user-friendly platform so that you can send SMS without any complexities. If you are still skeptical in using our service, then you can test our service for free. After sign up, we provide free credit to every user for testing purposes. Register at Fast2SMS and start sending SMS to your customers easily and effortlessly.