How Universities can integrate Bulk SMS Service?
Communication is the key for successful management and administration of a university. With the increasing number of students, universities are finding it hard to reach the target group at the same time. The universities need to convey vital updates to a wide range of audience often at short notices. Conventional communication tools like sending letters to parents, publishing on the college notice board are not effective for distributing crucial information. Also, as the technology is advancing every single day, these traditional tools have become obsolete. In order to establish direct connection and communication with the students, parents, staff, universities are opting for Bulk SMS Service. SMS Service for Universities can serve as the fastest, easiest and most convenient channel for transmitting information easily and effortlessly. In this article, we will delve into the benefits of Bulk SMS Service and also discuss the ways in which you can incorporate it to conduct the university activities smoothly.

Why Bulk SMS Service is important for Universities?
Running an educational institute is not an easy task. Universities have to manage tons of responsibilities and distribute alerts, important notifications and updates in a timely manner. Bulk SMS Service is a perfect communication tool for universities as it helps to bridge the gap between the university staff, students and parents thereby streamlining the communication process leading to a better administration. According to the studies, SMS is the only channel which has the highest open rates of 98%. Also, the cost incurred in conducting an SMS campaign is quite less compared to other tools like emails, hoarding, newspaper advertisement, etc. Furthermore, this communication tool offers the best engagement rates as 90% of messages are read within 3 minutes of delivery. Whether you need to convey results, send alerts or transmit urgent messages, SMS is the quickest way of getting your message across to a large group.
Some major benefits of Bulk SMS Service for Universities:
Highest open rates of 98%
Speedy SMS delivery
Cost-effective tool
Ability to reach 1 lakh  people at once
Direct connectivity with the target group
User-friendly tool
SMS feature is compatible with every mobile device
Highest conversion rates
Secure platform for transmitting confidential alerts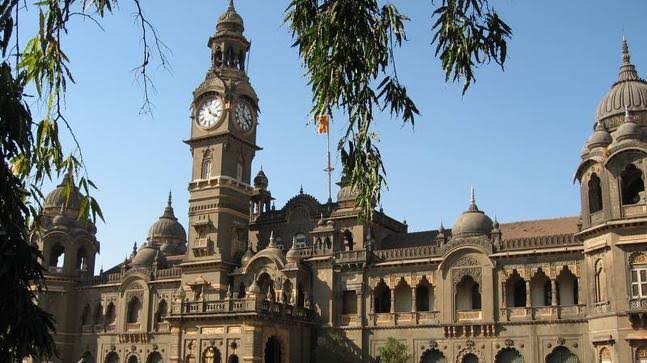 Ways in which Universities can include Bulk SMS Service
1. Send files using SMS Service: Universities regularly need to distribute important circulations, reading material, time table and many other things. Using the Multimedia SMS feature of Fast2SMS, you can attach files like pdf, jpg, doc, zip, csv, alongwith the message text to convey the complete information in one go. Now transmitting important notifications is easier than ever. Cut down printing costs, save money and start incorporating Bulk SMS Service for transferring crucial updates in a hassle-free way.
Example:
Dear Students,
Please find the attached time table for 4th Semester BA Examinations.
Regards
Aurobindo College
2. Send personalized notifications: SMS is the fastest tool to convey information as it reaches directly on the receiver's mobile phone. If you want to communicate exam scores, projects, test results, event notifications, then choose Bulk SMS Service. As it reaches the target audience instantaneously, it works best for sending exam and result notifications. Also, SMS is a cost-effective tool for institutions facing budgetary constraints. Owing to the numerous advantages of Text Messaging Service, majority of universities and institutions have replaced conventional tools with Bulk SMS.
Example:
Dear Ankita,
You have scored 85% in your final semester exams.
Bharti Vidyapeeth University
3. Increase the number of admissions: Bulk SMS is not just used for distributing updates but can serve as a powerful advertising tool also. Promote courses, launch advertising campaigns and attract the right students simply by using Bulk SMS Service. To make your campaign successful, you can even attach images, brochures, pamphlets and track click rates in real time. SMS Marketing is popular tool for building the credibility of your institute and escalating the number of admissions in a short span of time.
Example:
Dear Students,
Admissions open for MBA program with placement guarantee, scholarship, and international study tour. Hurry up! Limited seats. Call us at 9999999999 for more details.
Ananda College of Management
4. Send automatic notifications via API: You can send attendance alerts, fees dues, reminders, application and registration updates just by integrating your college database with SMS API gateway. Using our robust API connectivity, your message gets delivered in just a fraction of seconds and that too without any human intervention. We provide an affordable, reliable and secure API platform enabling you to connect with the contacts speedily.
Example:
Dear Anshul,
Your course fee of Rs. 15000 is due. Please pay before 10th November to avoid late fees.
Joseph College of Technology
5. Asking for feedback from Parents: Feedbacks are essential for long term and comprehensive growth of an educational institution. Collecting feedback is a great step to build connectivity with the parents and helps an institute to overcome the shortcomings related to the policies, guidelines, management and academics. SMS is the best tool for conducting surveys as it is easy to use, reaches directly and has the capacity to connect with large number of people at a single click.
Example:
Dear Parents,
Please fill this short feedback form about our institution and help us serve you better. Thank you!
Regards
Ambedkar University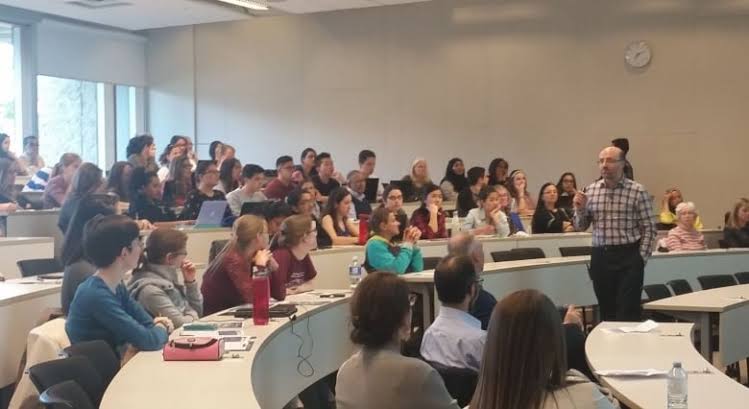 Fast2SMS is a leading Bulk SMS Provider for Universities offering quality driven messaging services at affordable pricing. We provide Transactional, Promotional and OTP SMS at the lowest price in the industry. Unlike other Bulk SMS Service Providers, we don't have a minimum purchase limit and you can start sending SMS with Rs. 10 onwards. We commit to provide you the Best Bulk SMS Service with transparent, authentic and genuine delivery reports. If you are using traditional communication tools and not getting the desired results then switch to Bulk SMS Service by Fast2SMS. Now connecting and communicating with the students, parents is easy and effortless. Incorporate SMS Service to distribute urgent updates in the quickest manner and reach your target group instantly. Join our happy client base of more than 2 million users. Sign up at Fast2SMS and connect with your target audience on the go.