Best Bulk SMS Service Provider In Assam
Bulk SMS Service in Assam is gaining popularity due to its simple yet effective procedure, affordable costing, and better return on investment than other traditional forms of advertising. It is increasingly used for communicating with target group of customers, promoting your brand, and building your presence in the market. If you are searching for a medium of advertising your brand and connecting with your customers at the earliest, then SMS Service is the tool for you. Choose the most transparent and reasonable Bulk SMS Service of Fast2SMS and converse with your target group anytime, anywhere.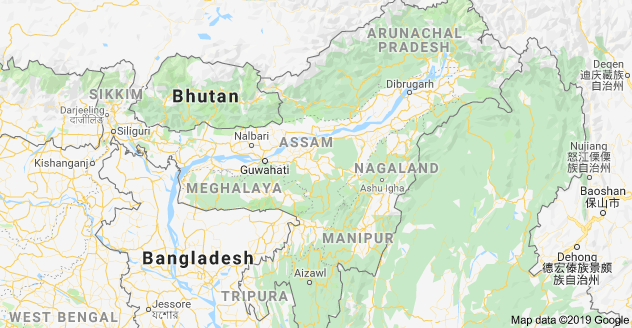 Assam is a northeastern state famous for its silk and tea. It is located in the south of the eastern Himalayas along the Brahmaputra and Barak River valleys. More than half of India's tea production comes from Assam. According to the Census 2011, the city had a population of 31,205,576. The economy of Assam is based on agriculture and oil. The Assam-Arakan basin holds about a quarter of the country's oil reserves, and produces about 12% of its total petroleum.

Why Fast2SMS is the Best Bulk SMS Service Provider in Assam?
Fast2SMS was started in the year 2011, and has a customer database of 2 million registered users. Our mission is to make the messaging industry transparent and completely affordable. We have a range of features that add value to your campaign and take your marketing to the next level. Some of them are:
QR Code – Using this feature, you can easily add contacts just by sharing the QR link with your customers or subscribers.
Quick Transactional route – Now, you can send SMS on DND number without submitting company documents using the Quick Transactional route.
Multimedia SMS – Sending attachments with the message is now easy and hassle free. With the help of the Multimedia SMS feature, you can send attachments like pdf, mp3, jpg, doc, or any other file.
Custom SMS – With the help of this feature, you can send unique variable value SMS to each of your customer.
Unicode SMS – This feature allows you to send messages in regional languages in addition to English language.
No minimum purchase limit – You can send Bulk SMS starting with Rs. 10. There is no minimum purchase limit if you use our service.
Transparent delivery status – We provide 100% real, transparent delivery status of each SMS. All the details can be viewed from the panel itself.
Scale up your profits and double your revenue using the fastest service of Fast2SMS. It is the pioneer Bulk SMS Service Provider in India. Our robust infrastructure, exciting features, and reasonable pricing will make SMS Marketing an enriching experience for you. Start incorporating Bulk SMS Service in Assam and reach your clients at the earliest. SMS Service is the best way to capture the attention of your customer and helps in creating awareness of your brand. Choose the most reliable, trustworthy, and affordable service of Fast2SMS. Register now and get free credit in your Fast2SMS wallet after sign up.