The emergence of bulk SMS services has made it easy to interact with clients and promote your brand at the same time. Due to this technological advancement, establishing rapport with clients has become quite easy and affordable. With Fast2SMS, you can send Bulk SMS with Android. Fast2SMS has recently launched its App which can be downloaded from the Google Play Store. Now you can easily send Bulk SMS via mobile.
Click here to download our Bulk SMS app

Why to use Bulk SMS app?
No need of shifting contacts – If you use a bulk SMS app, then there is no need to shift contacts from mobile to desktop. You can directly send SMS from your mobile. There is no need to visit the website for sending SMS.
Apps are more convenient – Since people carry mobiles with them at all times, it will be a more convenient medium to send SMS. Apps are more user-friendly, fast and easy to browse as compared to a website.
Mobile features can also be included – Many of the features which doesn't work in websites can work in an app like camera for scanning QR Code, phone book for adding contacts and many more.
Manageable – Apps can be managed in a systematic way. If you are preferring an app over a website for sending SMS, lot of your time can be saved to a great extent. It is the quickest and fastest way of connecting with customers.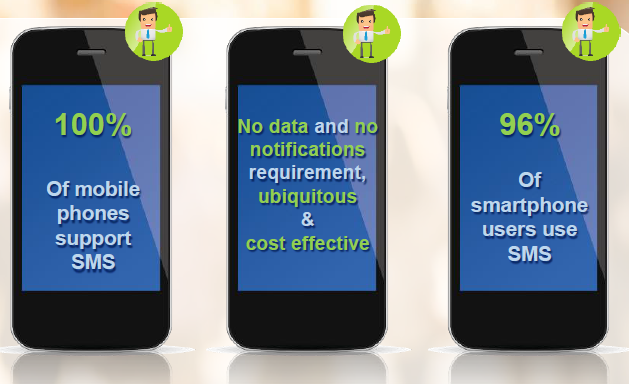 Why Fast2SMS is the best bulk SMS app?
Professional app
No hidden charges
Free SMS for testing
Easy user interface
Take the bulk SMS service of Fast2SMS, and connect with your clients in the most professional way. Send bulk SMS with Android app of Fast2SMS and reach your customers in the fastest way. Our simple platform with so many exciting features helps to create a recognition of your brand and differentiate it from the rest. Download the app of Fast2SMS from the play store now.