How Tuition Classes can utilize Bulk SMS Service?
The tuition industry in India is growing by leaps and bounds as the demand for quality education is on its peak. The trend of joining a coaching institute has increased over the past few years as the competition is getting tougher every single day. Tuition has become indispensable for every student these days. In today's competitive scenario, students need extra support to improve their academic performance which is not possible without joining a coaching or tuition class. Also, these classes provide individual attention to every student, doubt assistance and extra help in understanding difficult topics. Due to this reason, coaching centers are mushrooming at a fast pace. In order to run a coaching center effectively, a communication tool is utmost necessary to coordinate with the students and staff. Bulk SMS Service for Tuition Class is a reliable and affordable medium for transmitting information to the target audience in just a fraction of seconds. In this article, we will discuss the benefits of integrating SMS Service and the ways in which you can utilize it.

Why Bulk SMS Service is useful for Tuition Classes?
Managing a tuition class can be hectic and time consuming. As there are tons of administration activities like tracking student's performance, attendance, payments, scheduling classes, organizing tests, the task of a tuition teacher or administrator is pretty challenging. Bulk SMS Service in India has emerged as the fastest channel for disseminating urgent notifications to large number of contacts at once. It proves as a time savior when urgent updates have to conveyed related to fee submission, test schedule, syllabus, monthly meetings, holiday notifications, etc. As there is no need to have an internet connection to view SMS, it is a perfect tool to communicate with the target audience anytime, anywhere. Furthermore, information is transferred at the click of a button making it the most preferred medium of conversing with the target group. Owing to the benefits of Text Messaging, large number of tuition classes are opting for SMS Service for better management of the classes.
Benefits of Bulk SMS Service for Tuition Classes:
Helps to establish direct connectivity with the target audience.
Fastest channel for conveying urgent updates.
Fosters better coordination and ensures systematic management.
The only marketing tool having the capacity to generate highest ROI.
Reasonable than the traditional communication tools.
Highest open rates and response rates.
Safest channel for transmitting crucial information.
Has the ability to connect with 1 lakh contacts in a single click.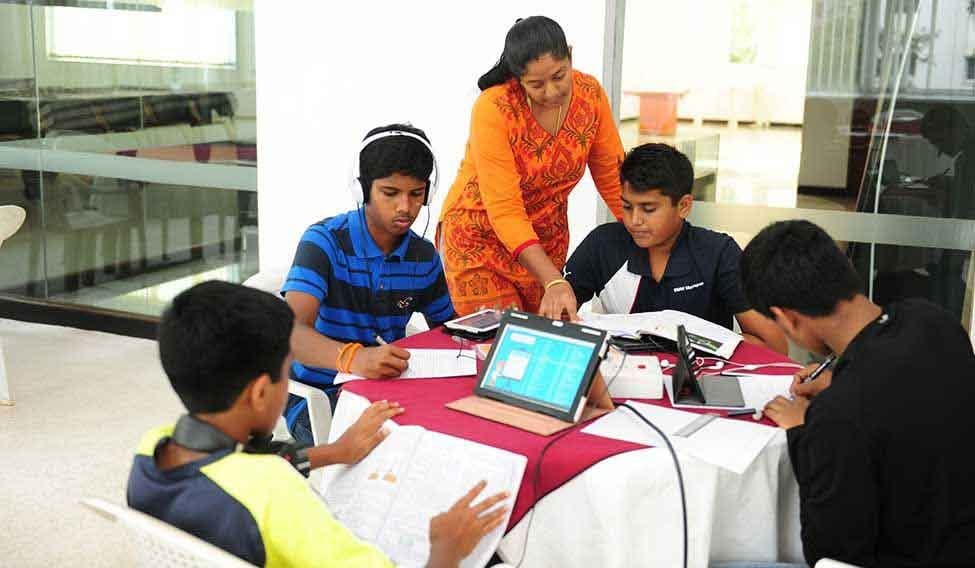 Ways in which Tuition Classes can integrate Bulk SMS Service
1. Sending updates related to change in class timings, extra classes: SMS works as the best tool for transferring urgent updates like sudden change in class timings, notifying about extra class schedule date, etc. Having the highest open rate of 98%, Bulk SMS serves as an ideal channel for sending urgent notifications to a large group at once. Thus, tuition classes prefer Bulk SMS Service over other conventional tools to communicate with the students in a speedy way.
Example:
Dear Students,
Your Chemistry Class scheduled on 7th November has been postponed to 9th November. Kindly check the updated time-table at our website.
Prithvi Chemistry Classes
2. Sending fee reminders: Calling the students and asking them to deposit tuition fees is a time-consuming process. With the help of Bulk SMS Service, payment notifications, pending fee details can be easily sent in a hassle-free way. As SMS feature is compatible with every mobile device, it is a viable tool for conveying crucial updates in a timely manner.
Example:
Dear Student,
The last date of paying tuition fees is 15th November. You are requested to pay the fees before 15th November to avoid late fee.
Sheetal Tuition Classes
3. Convey holiday notices: SMS is the only tool that helps in establishing a direct connection with the target audience. Using SMS Service, you can connect with your audience instantly without any intermediary. Hence, it is the best tool to convey updates such as holiday notices, cancellation of classes due to bad weather, attendance records, etc.
Example:
Dear Students,
This is to inform you that your class scheduled for tomorrow has been cancelled due to heavy rains.
Caliber Tuition Classes
4. Inform about tests, results, time-table: Informing about the test dates, results, time-table to every student becomes a daunting task. Bulk SMS Service can ease your burden as it communicates important updates in the fastest possible way. Since SMS reaches the students directly on their mobile phones, it works as an efficient tool to convey exam related notifications to a large group of people at the same time.
Example:
Dear Student,
You have scored 92 marks in your Mathematics test.
Vedika Tuitions
5. Promote your tuition class: Marketing is the backbone of every business. Tuition Classes also need marketing and advertising to increase brand awareness and establish a strong presence. SMS proves as the most effective advertising tool than the rest of the traditional tools because it is easy to implement, reaches in just a few seconds and is an affordable medium of engaging the target audience. Having the ability to reach lakhs of contacts at once, it allows you to promote your tuition business in a much faster way and that too with minimal investment.
Example:
Dear Students,
Admissions open for our next batch. Participate in our online test and win 75% scholarship. Hurry up! Registration closes soon. Contact 9999999999 for more details.
Gurukul Classes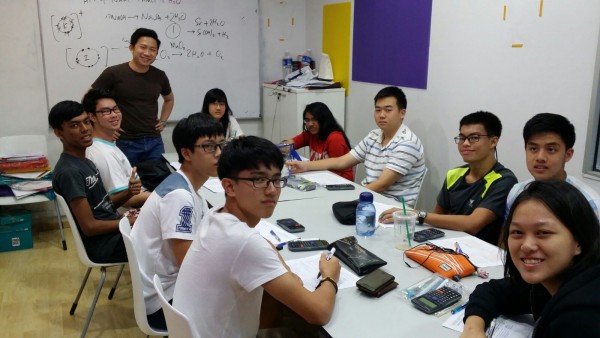 Bulk SMS Service for Tuition Classes is an efficient and productive channel for communicating vital information to the students. If you are searching for a reputed Bulk SMS Service Provider in India, then choose Fast2SMS. Being in the SMS industry since 2011, we understand the challenges faced by a business and ensure to provide a safe, convenient and affordable platform to establish direct connectivity with the clients. Our robust gateway allows you to send Promotional, OTP and Transactional SMS at cost-effective rates. We work with multiple operators to provide an accurate delivery mechanism describing clear and transparent status of each message. Join our customer community of more than 2 million users. Register with us and reach your target group instantly.