Bulk SMS Service for Restaurants & Takeaways
Restaurants and takeaways need marketing more than any industry. Do you know that more than 80% of people search for a restaurant on their smartphone? This means that Bulk SMS is the perfect channel to reach out to customers. Sometimes the business of restaurant is thriving. You have long waiting lines, seat reservations done previously and the restaurant is packed. Other times the business is slow and sluggish. In order to avoid this kind of situation, you need to have a proper marketing plan. Bulk SMS Service for Restaurants and Takeaways is the most feasible choice if you want your business to prosper and customers to increase. It is emerging as the best marketing tool to capture people's attention and attract more clients. SMS marketing is important for food industry as it allows you to have a loyal set of customers when you need them the most. Let's check how to effectively use bulk SMS service in the food industry.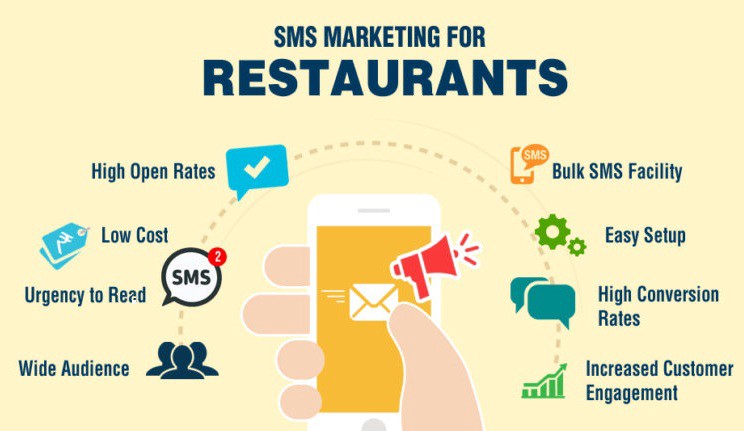 How to use Bulk SMS Service for Restaurants and Takeaways?
Enhance outreach – With a single click you can send SMS to millions of people. This allows you to have a wider coverage and establish goodwill of your brand. You can make use of this excellent tool by distributing your SMS based on different customer groups. Example, you can divide your customers into different groups according to a criteria like age, preference, location, etc. And then send the customized SMS to your groups. This will have a greater impact than just sending the same SMS to every person.
Promote your restaurant – You can promote your restaurants by sending special offers, discounts, deals in the SMS itself. Make sure to send SMS at the proper time so that it is read and acknowledged. Keep your message interesting to read. Create a short, concise SMS which conveys information clearly. Adding your website link, phone number in the SMS will lead to better marketing of your brand and boost sales.
Personalized SMS – If you want to have a loyal set of customers then you can engage them by sending personalized SMS to your clients. Wishing them on their birthdays, anniversaries, special occasions are a great way to connect with your target audience. You can make your message more professional by including sender ID of your own brand. You can even send scheduled SMS for reminding your customers about the booking they have made.
Make your SMS appealing – Increase your response rates by making your SMS creative and interesting to read. You can attach food images, dish of the day image, combo offers, exciting deals using the multimedia SMS feature in Fast2SMS. This will increase your brand reputation and will make you stand out from your competitors.
Reward loyal customers – You can build an irreproachable reputation of your brand by rewarding your loyal customers. Send additional discounts, deals, offers to your regular customers and keep them updated about the events happening at your restaurants. You can also offer them loyalty cards for their next visit.This creates an irreversible bond with your clients and make them feel valued.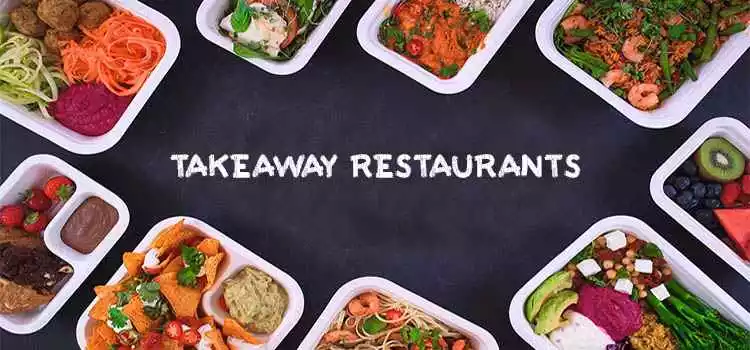 Bulk SMS Service for Restaurants and Takeaways Example 
Transactional SMS Example
Dear Mr. and Mrs. Malhotra
"Your table for 4 is booked on 27th November, 7:30 PM at Hotel Mark."
Dear Ms. Neha
"Thank you for placing your order with us. Your takeaway is on its way. We hope you enjoy it and look forward to serving you again."
Promotional SMS Example
Dear Customer
"Super Sunday offer! 50% off on all orders when you spend Rs. 2000 or more. Contact us for more details."
Dear Customer
"FREE Desert or Starter! Get a free desert or starter this weekend when you dine with us. Book a table at Hotel Jehan Numa Retreat."
To get more people to your restaurants or increase orders from your takeaway, you need to persuade to your customer that you are the best choice they have made. Text messaging of bulk SMS service is the best tool for customer engagement. It has the highest readability rate with 98% open rate. It is an easy, effective and inexpensive medium to reach out to our prospective clients and retain the existing ones. Bulk SMS Service for restaurants and takeaways is the best tool to reach out to masses with assured delivery and maximum visibility. Fast2SMS is a reputed and leading bulk SMS provider company in India. Our utmost emphasis is on the quality of services we offer. We ensure complete transparency of prices and provide real time delivery reports. Select Fast2SMS as your bulk SMS provider and connect with your clients instantly.