Bulk SMS Service is in great demand as it is emerging as a budget friendly method of communicating with our target group. Many studies have been conducted related to bulk SMS and according to the findings it is stated that bulk SMS has the highest open rate of 98%. It is read within 3 minutes of delivery. Due to this reason it is implemented by every sector and industry. In this article we are going to discuss the Bulk SMS format.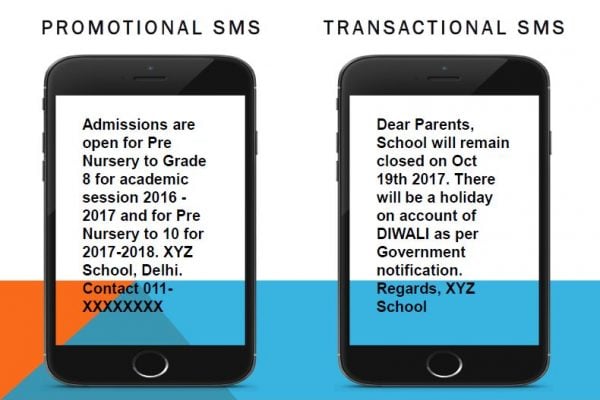 There are basically 2 kinds of bulk SMS –
Transactional SMS
Promotional SMS
Transactional SMS – In this type, urgent or necessary information is conveyed to the clients. The Transactional SMS can be sent to both DND and non DND numbers without any time restrictions. These messages are not intended for marketing purposes. Example of transactional bulk SMS are OTP, password reset code, bank account details, etc.
Format of Transactional SMS
Dear User
"OTP for SBI card ending xx881 is 131457 for single use. Keep it confidential."
Dear User
"Your Account 1400XXXXXX2540 has been credited by Rs. 2000."
Promotional SMS – In this type, SMS can only be sent to non DND numbers within the time frame of 9 AM to 9 PM. Their main motive is marketing of a product or service. Example of promotional bulk SMS are offers, discounts, schemes, deals, etc.
Format of Promotional SMS
Dear Customer
"Get 30% discount on the purchase of products worth Rs. 2000."
Dear Customer
"Diwali Sale, Buy 2 shirts and get 1 shirt absolutely free."
Tips to make your SMS more effective 
Don't overload your message with too much information.
Keep it concise, clear
Include call to action
Send SMS at the appropriate time
Give a personalized touch to your message
Avail the bulk SMS service of Fast2SMS and reach your clients in a hassle free way. Our robust technology, instant delivery allows you to send SMS instantly just at the click of a button. We offer reasonable prices without any minimum investment. You can start sending bulk SMS from Rs. 10 onwards. Format your SMS properly and establish an unbreakable bond with your customers.