How Pharmacists can utilize Bulk SMS Service?
Pharmaceutical Business is considered as an evergreen business in India and has a huge growth potential in the coming future. According to the reports from The Bureau of Labor Statistics, more than 3000,000 pharmacists worked in pharmacies in 2016, including traditional pharmacies, pharmacies in hospitals, online pharmacies, and pharmaceutical wholesalers. The Pharmacy Industry in India has grown at a compounded annual growth rate (CAGR) of more than 15% over the past 5 years. Also, competition in this field is increasing like never before, hence there is an emerging need for a tool which can convey vital information to the clients and communicate with them speedily. SMS Service for Pharmacists is a direct channel to establish connectivity with the target audience in the lowest possible cost. If you have a pharmaceutical company and are looking for a channel for transmitting required information to your clients then Bulk SMS is the best tool for you. In this article, we will delve into how you can use Bulk SMS Service for Pharmacies.

Why Bulk SMS Service is important for Pharmacists?
Bulk SMS Service serves as a powerful and affordable tool to communicate with your target audience in just a fraction of seconds. Large number of pharmaceutical companies are implementing SMS Service as the traditional channels of conversing with the clients are quite expensive, and does not guarantee immediate results. Also, these conventional tools are not as effective and personalized as Bulk SMS. SMS is the only medium which allows you to connect with your clients instantly in the most personalized way. Pharmacists can benefit immensely by incorporating Bulk SMS Service. It can help in sending notifications, payment reminders, order updates, etc. to your clients in just a click of a button. Texting ensures that your message is read as it provides a whopping open rate of 98% which is the highest among all the marketing tools available in one's arsenal. Some of the major reasons which makes SMS Service the best among the rest are:
SMS has the highest open rate of 98%.
SMS is the only channel which enables us to deliver information in the fastest possible way.
SMS campaign can be monitored and tracked from time to time to gauge the effectiveness of the campaign.
It is the most affordable tool to build instant connectivity with our clients.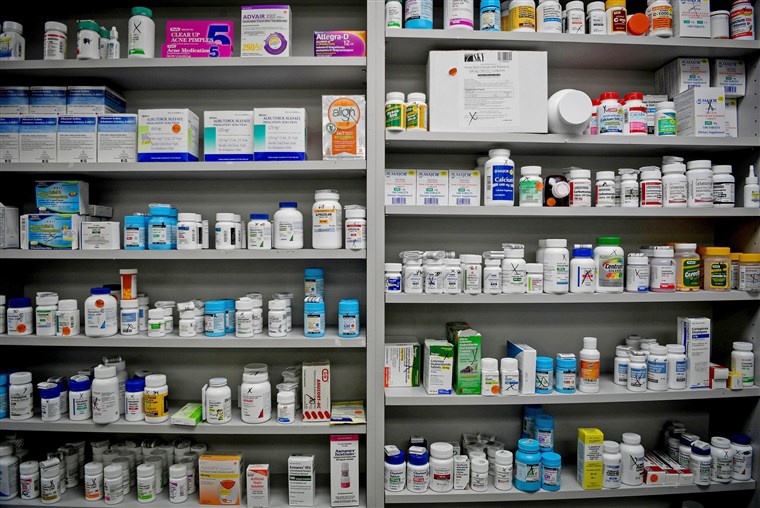 Ways by which Pharmacists can use Bulk SMS
1. Dosage Reminder Updates: Sending texts for reminding the clients to take their dosage on time can help in increasing the engagement rates thereby resulting in building a deeper bond with the target audience. Medication reminders though appear simple but are capable of producing great results in no time. Texting is a powerful tool to ignite a personal touch with the patients.
Example:
Dear Neha
It is the time for you to take the medicine for BP. Please don't forget it.
2. Create health awareness among patients: Bulk Messaging can be deployed to create awareness about health and prevention of diseases. Patients feel a sense of connectivity with the brand they are using, and nothing could be more gratifying than receiving health tips from them. SMS works best to bridge the gap between the pharmacy brand and the clients thereby adding value to the service.
Example:
Dear Pooja
We are organizing a free camp at our premises tomorrow from 10 AM on the importance of a healthy diet. Please share this message with your friends, family, and attend the event organized just for you.
3. Send SMS for repeated prescriptions: It is very common that a large number of medical prescriptions get repeated where the same patients regularly purchase the same medicines on a long term basis. The problem occurs when the patients do not collect their order as soon it gets ready resulting in occupying the valuable shelf space of the store. SMS can help in eliminating this problem by sending alert messages as soon as their medicine orders are prepared for collection.
Example:
Dear Shikha
Your order has been made ready since 2 weeks but you have not collected it. Please collect it soon.
4. Order collection SMS: With the help of Bulk SMS Service, you can easily notify your patients when their medicine order is ready to be picked up them. This way it makes the task of a pharmacist easy and well coordinated.
Example:
Dear customer
Your order no 9383111 is ready for collection. Thank you for choosing us.
5. Send special offers, discounts via SMS:  Bulk SMS Service is the best tool to grab immediate attention from the target audience in a hassle-free way. Using this mode, you can send offers, discounts, notify about the timings of your medical shop, etc.
Example:
"Did you know you can also order your medicines online. Get upto 30% off on your order placed online. Order now!"
6. Product restock notifications: These kind of messages can be sent informing the client that their product is back in stock. It might happen sometimes that at the time of placing order, a product was not available, and calling is not always appropriate in these kind of issues. Thus, SMS can also be used to send messages related to product restock.
Example:
Dear customer
This is to inform you that the product X is back in stock and we wanted to let you know first. Hurry up and place the order now!
7. Send SMS suggesting products: Recommending products is great way to enhance your sales and deepen your bond with your target set of customers.
Example:
Dear customer
We noticed that you love the products from the brand Himalaya. We are excited to announce an entire new collection from the brand Himalaya. Visit our store for enticing deals and offers.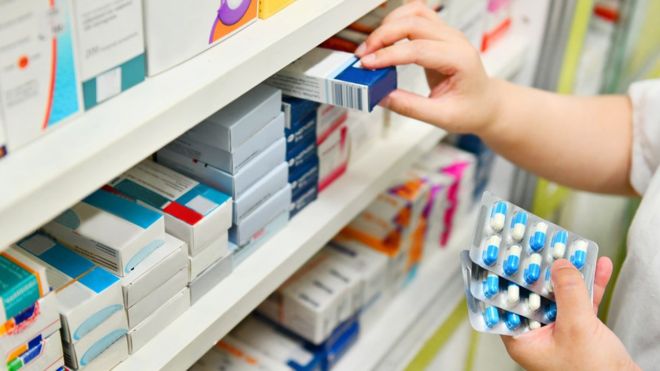 Incorporating Bulk SMS Service for Pharmacists will be the most lucrative way of attracting more clients and establishing long term relations with them. It is vital to build trust in the customers in order to convert your leads into loyal customers. Hence, integrating Bulk SMS Service will not just increase your client database but also help in increasing your sales without investing a large sum of money. Fast2SMS offers Best Bulk SMS Service in the lowest rates and has innumerable features capable of taking your pharmacy business to another level. Using the quality driven Bulk SMS Service of Fast2SMS, you can remain connected with your clients and patients anytime, anywhere. Sign up now to avail our exceptional quality Bulk SMS Service at the lowest price in the industry.